"The bluebonnet is to Texas what the shamrock is to Ireland, the cherry blossom to Japan, the lily to France, the rose to England and the tulip to Holland." -Jack Maguire
What exactly is a "bluebonnet trail," you ask? It's really just the stretches of country highway that come alive with shades of cobalt, indigo, azure and violet during the months of March and April. We've talked to our experts and identified the best bluebonnet trails in Texas just waiting for a leisurely drive.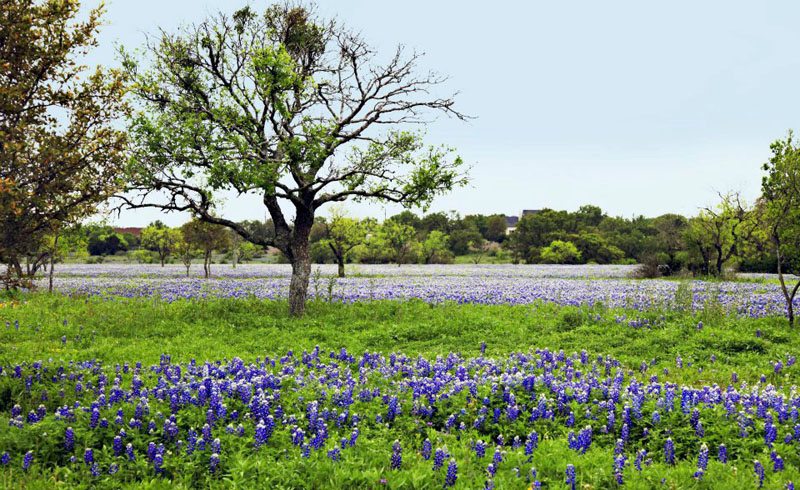 Burnet-Llano-Fredericksburg-Johnson City
Approximate drive time: 2 hrs.
One popular trail is found near Burnet, known as the Bluebonnet Capital of Texas. This trail takes you west out of Burnet on Hwy 29 to Llano, then south on Hwy16 to Fredericksburg. From Fredericksburg head east on Hwy 290 to Johnson City then back north to Burnet on Hwy 281. Peak viewing time is normally late March through early April.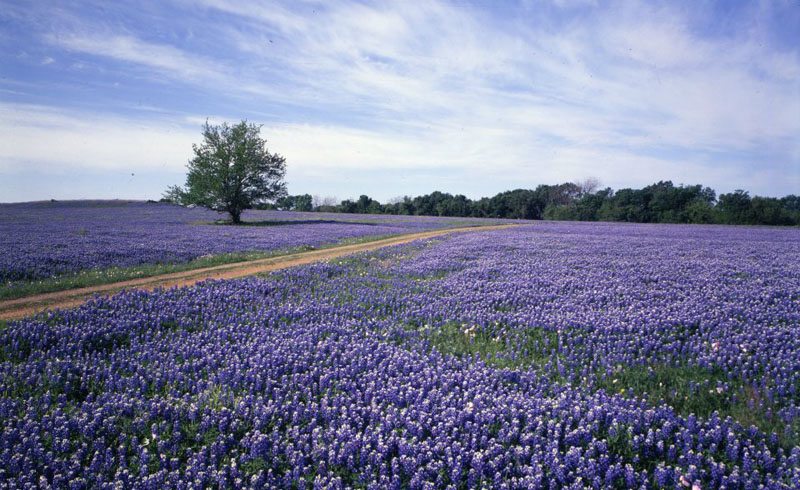 Ennis-Palmer-Bristol
Approximate drive time: 2 hrs.
Just south of Dallas is the second largest Bluebonnet band in the state! Put on your blue jeans and plan to spend an afternoon in these breathtaking Bluebonnet fields. Take exit 259 for FM 813 E off I-45 in Palmer and head toward Bristol. Just before you get to Bristol turn left on Sugar Ridge Road. These Ellis county back-roads are the perfect spot to take your family photos—what's more Texan than bluebonnet pictures? These wildflowers begin to peak in April, and usually last into early May.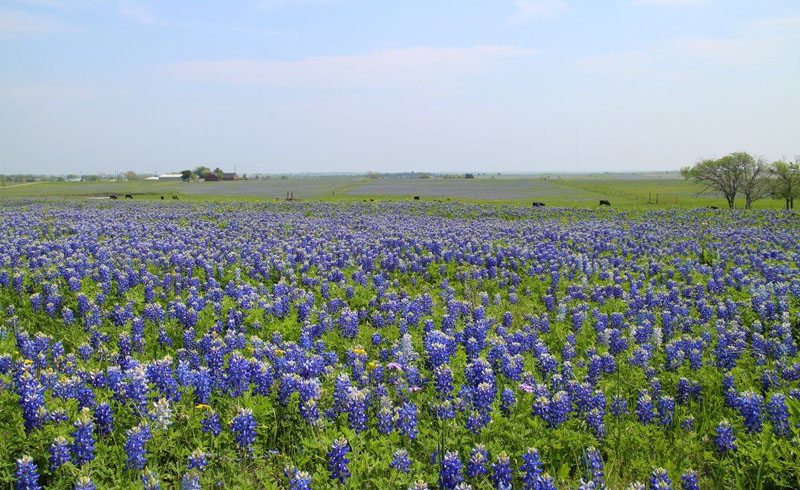 Marble Falls-Lake Buchanan-Burnet
Approximate drive time: 2 hrs.
If you're starting in or near Austin, take Highway 183 North to FM 1431 West to Marble Falls. Continue on FM 1431 to Highway 29 east to Lake Buchanan. Continue east on Highway 29 to Burnet.