Bland dorm rooms are so 2008. Now, vamping up your dorm decor is just as important as vamping up your college wardrobe. Make your room a fun and exciting way to express you and your roomie's personalities with these unique finds that are sure to make your room the room to be in.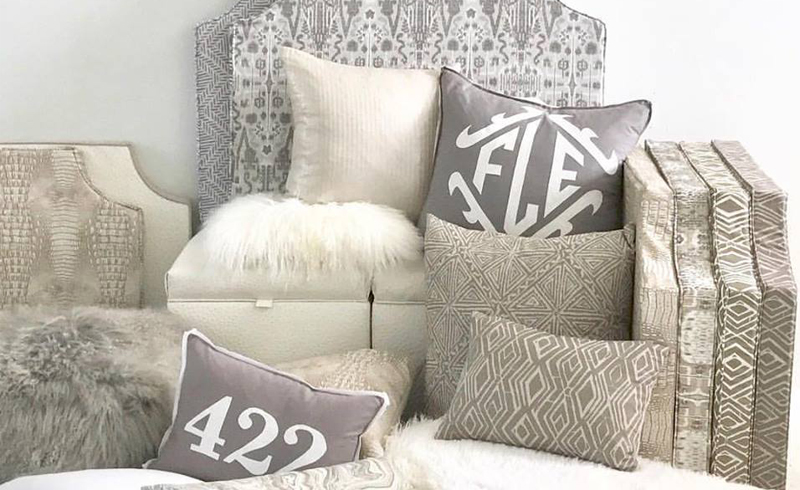 Make shopping for your bedding easy AND adorable with Room 422, the store that has everything you need to feel cozy in your home away from home. Shop their dorm and bedding collections with pieces starting at $80. From headboards, to blankets, to pillows of all shapes and sizes, you won't need to look anywhere else to create the bed of your dreams.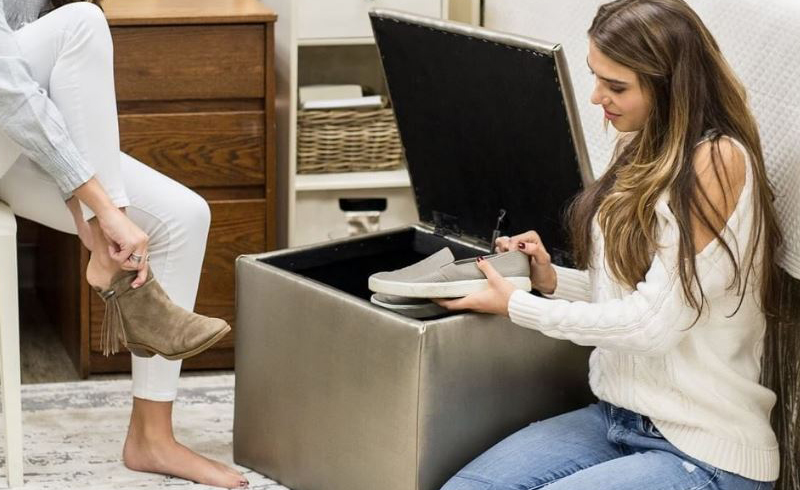 One of the trickiest things about moving into a dorm setting is simply fitting all your stuff in there without looking like a pack-rat. The solution? Sneaky storage spots. Grab this stylish metallic ottoman from Dorm Decor for $169! It doubles as a place to store your belongings so you can kill two birds with one stone.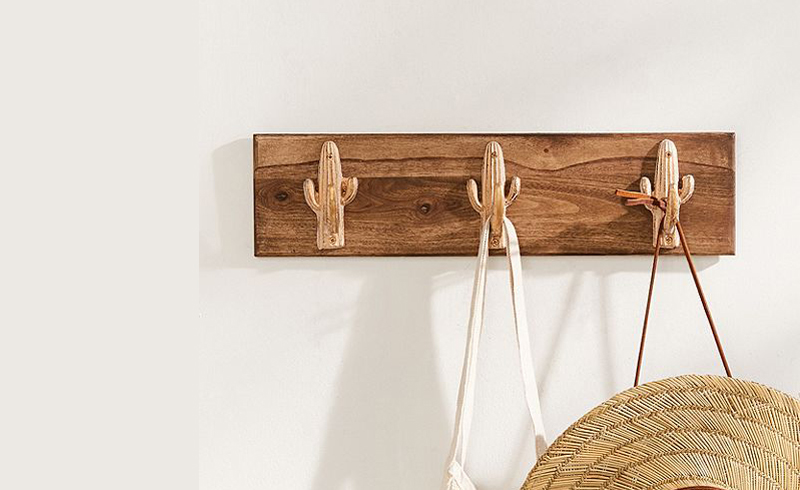 Eliminate the daily frantic search for your wallet & keys with these cute lil cacti hooks from Urban Outfitters! There's enough to stress about as it is being a student, so don't let clutter get in your way of getting to your classes on time and hitting those books. Did we forget to mention it's under $30?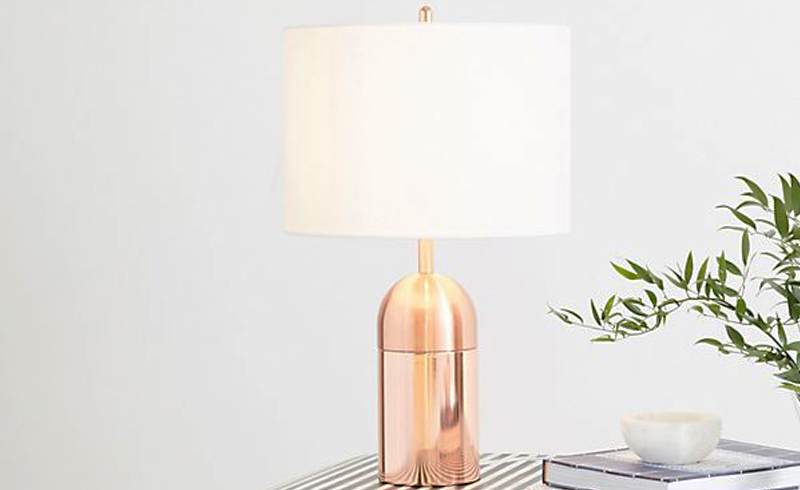 Whether you're looking for something more classic and traditional or something totally out there and crazy-cute unique, Anthropologie has you covered in the lighting department. And at under $200, we're not talkin' lamps here: we're talkin' glamps.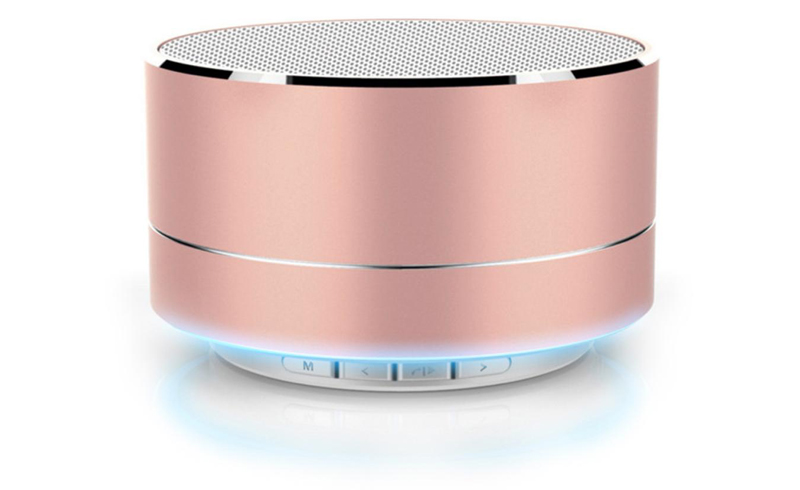 A little party never killed anybody! Not only is this rose pink portable Bluetooth speaker pretty, but you can snag it on Groupon for less than $15. That was not a typo, that was the magic of summer sales telling you to get this ASAP.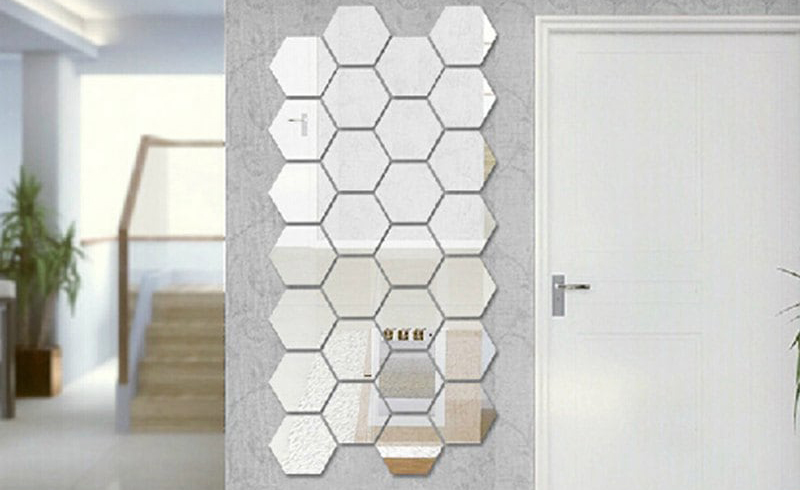 Forget about packing a clunky mirror that will only take up more space in your new little home. Add some flair with these hexagonal stick on wall mirrors that will not only serve to help you look your best, but your room, too. Find these lifesavers at Walmart for under $8!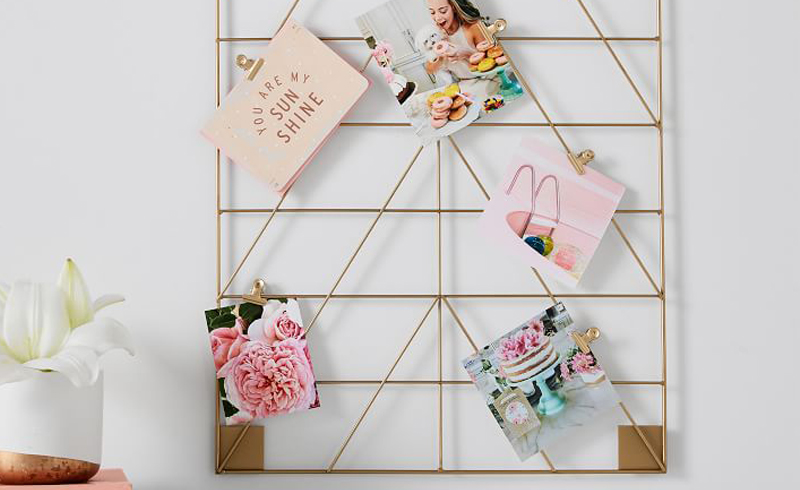 Keep a little bit of home with you while you're out there crushing it in college with this metallic photo holder from Pottery Barn Dorm for under $30. Be sure to save room for new pictures though, we guarantee you'll have your fair share of Kodak moments in the years to come.
Still feeling a little overwhelmed with designing your dream dorm? Have no fear, IKEA and Bed Bath & Beyond are here!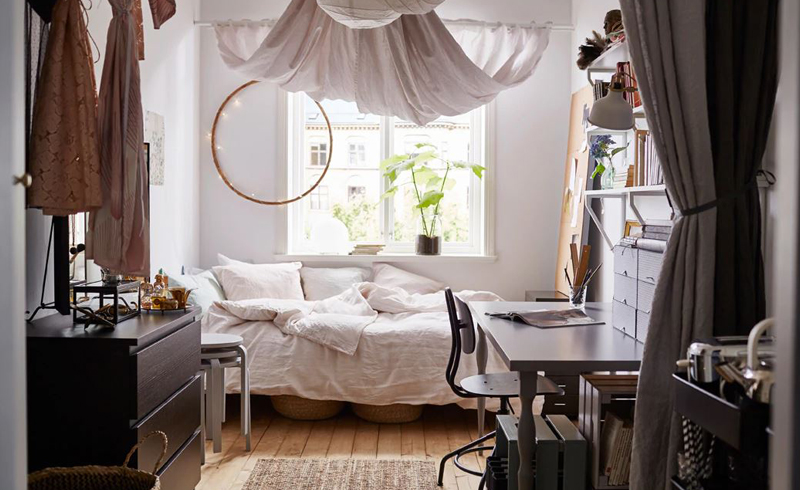 IKEA is making our lives easier one bedspread at a time. Their website now offers an entire section dedicated to getting everything you need to be ready for your cozy new home, even providing you with room styles they've already completely put together for your convenience. You can save time, stress and the hassle of packing it all up in your car with you (they deliver!)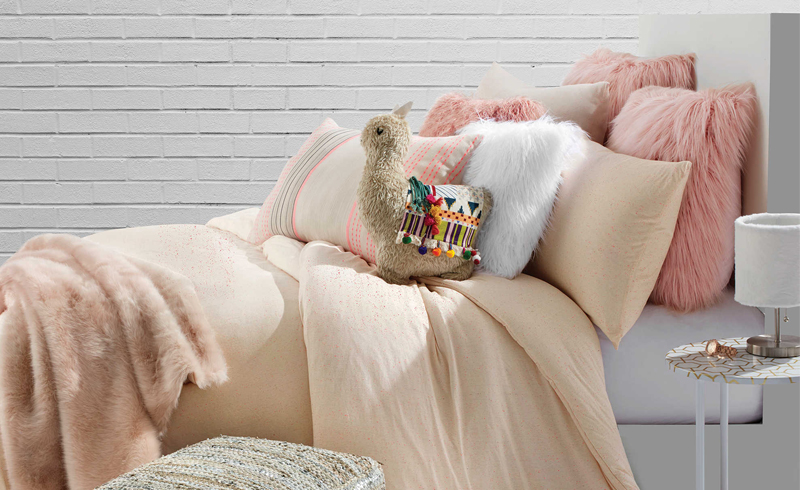 Bed Bath & Beyond truly goes beyond just offering adorable dorm essentials and deco. Their online college section provides you with checklists, small space savers, and expert picks to make sure you don't leave even the smallest item behind while you're out there living in the (semi) real world.