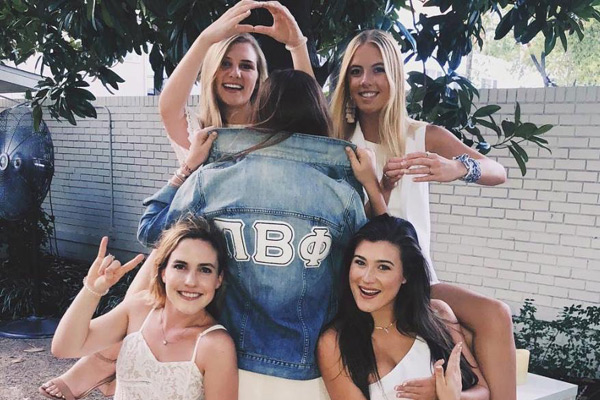 Every year thousands of girls participate in sorority recruitment in hopes of finding a house to be their forever home and a group of girls to call their sisters. Several girls walk into the process with little to no information on what to expect, let alone WHAT TO WEAR. You want to look back on your recruitment experience and remember the connections you made and the young women you meet, not digging through your closet trying to find the perfect classy-yet-trendy outfit. Fortunately, we have a guide to ease your nerves and make the recruitment process an experience you can enjoy.
Before we get started here are a few basic tips to follow:
1. Be yourself
It's cliche, we know, but this is a big decision and one only you can make. Don't act a certain way to fit into a "top house" because everyone has a different meaning for "top" and in the end, you want to be in a house where you're comfortable and can be yourself.
2. Ask Questions
Don't view recruitment as a one-sided interview. You should be trying to get to know the house as much as they are trying to get to know you. Ask about the things that are important to you so you can have clarity when it's time to make a decision.
3. Stock your bag
Make sure you have everything you need before you leave in the morning. Here are a few necessities: mints, snacks, water bottle, comfortable shoes, notebook and pen, umbrella, lip balm, hand sanitizer, and DEODORANT (trust me).
OPEN HOUSE
The week kicks off with Open House, which can be the most stressful round. These days consist of running from house to house with little to no breaks and being introduced to the exciting, yet sometimes terrifying door chants. It's normal to feel overwhelmed the first couple of days, but just take it all in and know it gets better.
With all of this chaos going on, you want to keep these first outfits cute and comfortable. Most campuses provided the PNM with a shirt to wear, but if not, choose a simple pair of solid colored shorts, a cute top, and throw on some comfortable sneakers or sandals! You will do A LOT of walking and standing!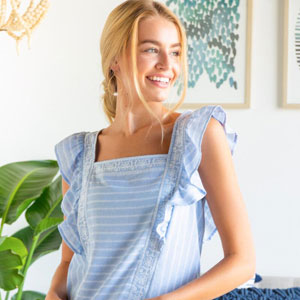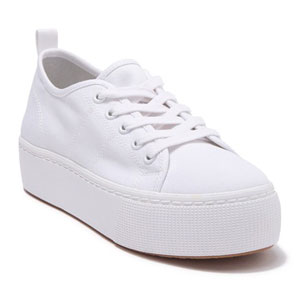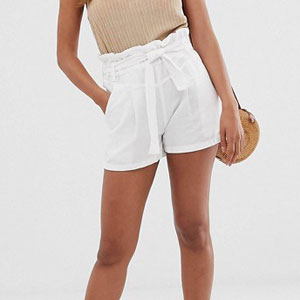 Top: Francescas – $44, Shoes: Nordstrom Rack – $29.97, Shorts: ASOS – $29.90
PHILANTHROPY
The next round is Philanthropy, which at some schools can take up to 2 days. This is when the personalities of the houses start to show through and you get to learn about the philanthropic organization that is closest to the girls' hearts
This day is a little more dressy, but still pretty casual. Wear a cute sundress or romper with wedges or flats. Your focus will be on learning about all of the houses, but don't forget to showcase YOUR personality.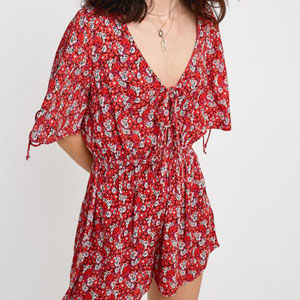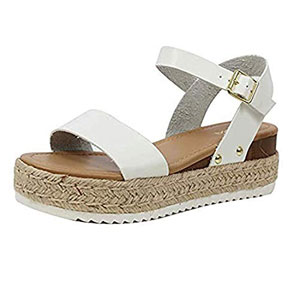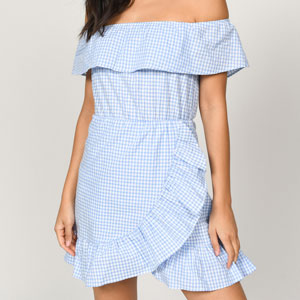 Romper: Urban Outfitters – $69, Shoes: Amazon – $14.61, Dress: Tobi – $17
SISTERHOOD
Next comes Sisterhood, the best day of recruitment. You get to take a tour of the house and conversations start to become more personal. This is the day where you really start to picture yourself in the house and have hopefully made a few connections.
For this round, you want to look your best. The parties are more formal and your outfits should match. Wear a nicer summer dress with a pair of wedges or heels.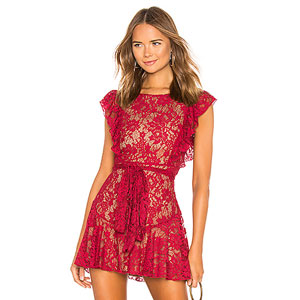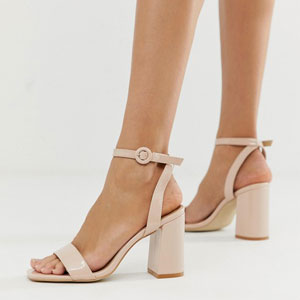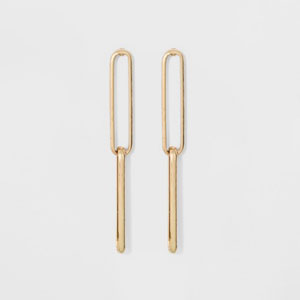 Dress: Revolve – $168, Shoes: ASOS – $40, Earrings: Target – $8
PREFERENCE NIGHT
Relax and take a deep breath because it's Preference Night and you're almost done! This day will be the sweetest, yet the most emotional. You've spent a whole week getting to know these girls and now you have to decide what house you want to call home.
This is your last chance to make an impression, so make it count. Most houses will be dressed in white, so avoid it and wear a colored semi-formal dress and heels that make you feel confident.
P.S. This day typically calls for tears, so make sure to wear waterproof mascara.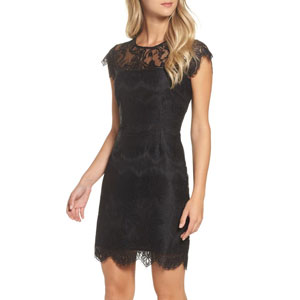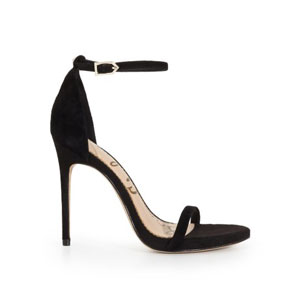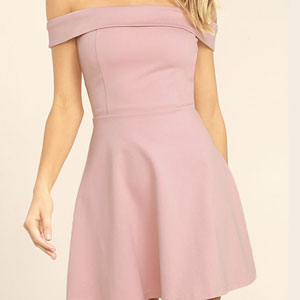 Dress 1: Nordstrom – $100, Shoes: Sam Edelman – $70, Dress 2: LuLu's – $54
BID DAY
YOU DID IT! You made it through the entire recruitment process, and now you get to run home (literally). Throw on a pair of shorts and a t-shirt because you're about to rep your letters for the first time. Get ready to celebrate with all of your new pledge sisters and smile, or cry, because the fun is just beginning!