From giant events talked about all over the country like ACL, JMBLYA and Free Press, to iconic statewide festivals like Wildflower Arts and Music Fest and Neon Desert Festival, the best part of spring and summer in Texas is all of the festivals! The only thing more important than who you're going with is what you're going to wear. Check out our top picks for what to wear to a festival this season.
Jump On It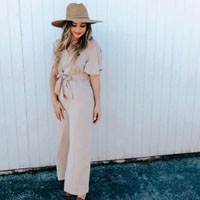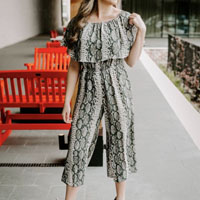 Boutique Chloe Rose – Boerne, Sabi Boutique – College Station
Jumpsuits are the one-and-done festival look! They are breezy enough for a hot day and warm enough when the temps drop at night. The best part is their versatility. Throw on a cute hat and a pair of sandals for a classic, casual look or dress it up with a pair of wedges and fun accessories. Either way, you will look festival-ready in one of these numbers.
Top It Off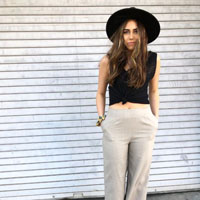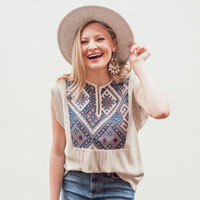 Betty and June – Abilene, Adelante – Austin
Add that extra "festival vibe" to any outfit by adding a cute hat. And no, we are not talking a baseball cap. Try a wide brimmed beauty like one of these to complete any festival look.
The Wild Side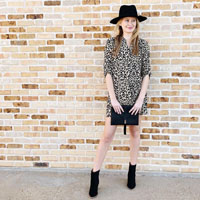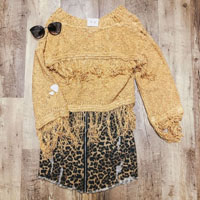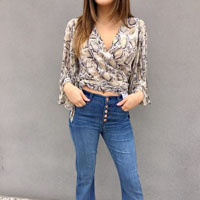 Dotsy's – Amarillo, Ella Blue – Boerne, Dollz Boutique – Laredo
It seems like animal print has been popping up almost every season, and festival season is no exception! Spice up your festival experience by rockin' on the wild side. Whether subtle or head-to-toe, this trend is guaranteed to let you have a wild time!
Life Is A Prairie Tale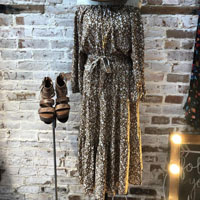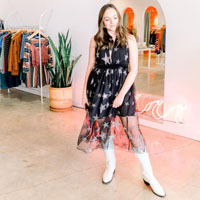 Tangerine Boutique – Galveston, Beehive – Fort Worth
Although the name might make you think of a Laura Ingalls Wilder book, prairie dresses are arguably the biggest festival trend this year. People are ditching their usual mini's and going for this longer look that can be styled in so many ways. Our faves have sheer overlays, as seen at Fort Worth's Beehive.