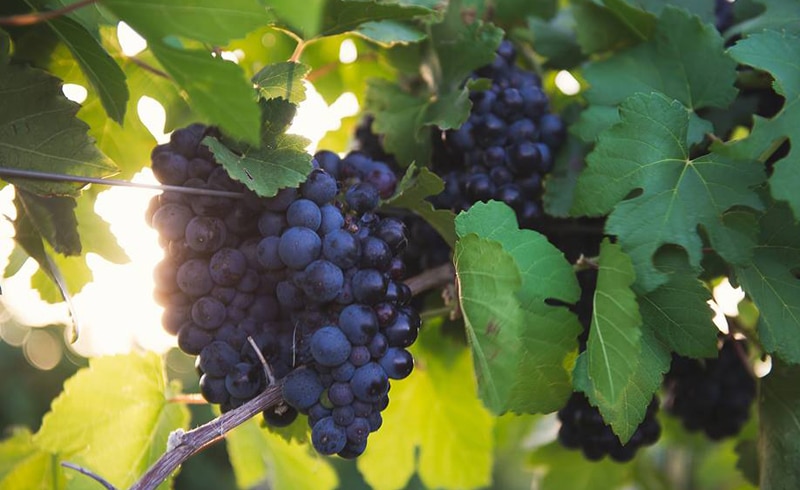 Listed in the National Register of Historic Places and nestled in the Texas Hill Country, Fredericksburg blooms with herbs, wine grapes, peaches, pecans and wildflowers. Visitors come from all over the country to tour vineyards and sit on porches overlooking Fredericksburg's beautiful scenery. We're glad you've put Fredericksburg on your summer getaway list! Read on for our tips on where to stay, eat, shop, and more!
Where to Stay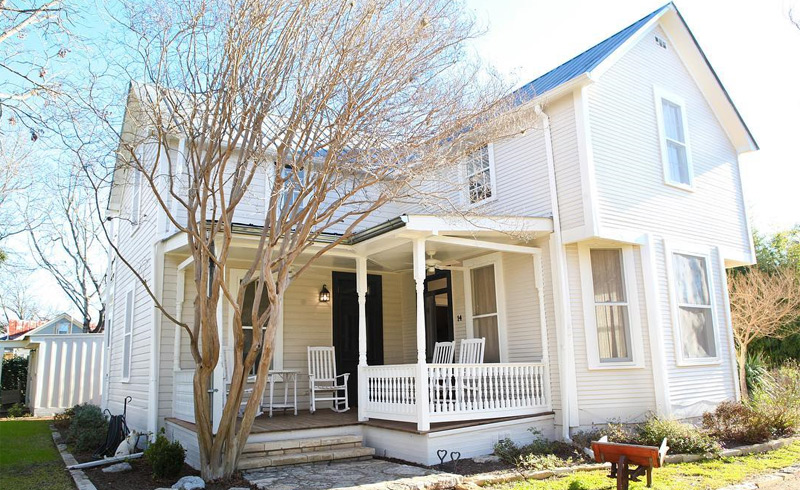 Hoffman Haus, located just a block from downtown, is a stand-out among Fredericksburg's quaint bed and breakfasts. This historic charm spans over five acres featuring an assortment of old and new buildings, each offering a unique style that is sure to make you feel at home. It doesn't stop there, each morning at 9 a.m. sharp a complimentary gourmet, seasonal breakfast is delivered fresh to your door!
Just five minutes from downtown Fredericksburg are the Outlot 201 Guest Houses. These three delightful guesthouses offer a cozy privacy that is rave-worthy. After a day of shopping and getting to know Fredericksburg, make your way back to enjoy patio views of the property's pasture and animals while the sun sets.
Hoffman Haus and Outlot 201 are just two of the many wonderful bed and breakfasts available in Fredericksburg. For several more options please check here for info and reservations!
Where to Shop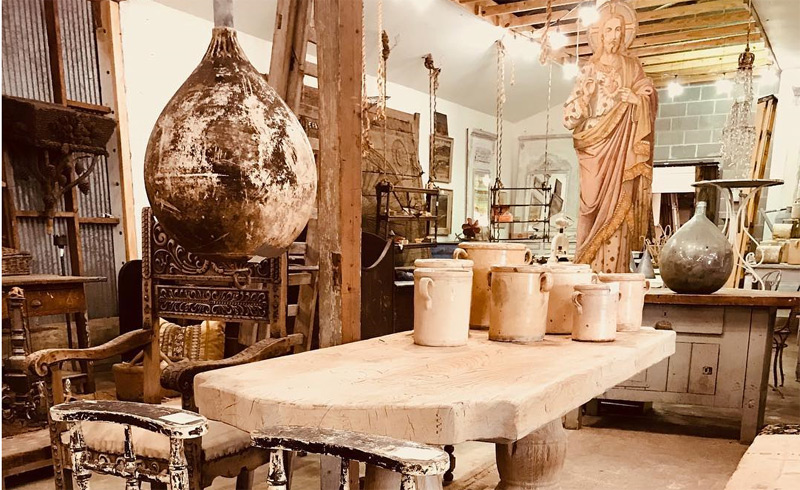 From antiques to oddities and beyond. The shopping in Fredericksburg will transport you to another time and place. Inside a 40,000 square foot warehouse lies Carol Hicks Bolton Antiquities and its extension, Room No. 5. This one-of-a-kind store will inspire you to design your dream home, offering authentic items that provide the perfect balance of rustic and chic.
Just when you think you've seen everything, you'll find even more inspiration amongst the items of Room No. 5. Make sure you don't miss out on the funky Laboratoire Culture items throughout the warehouse before you go!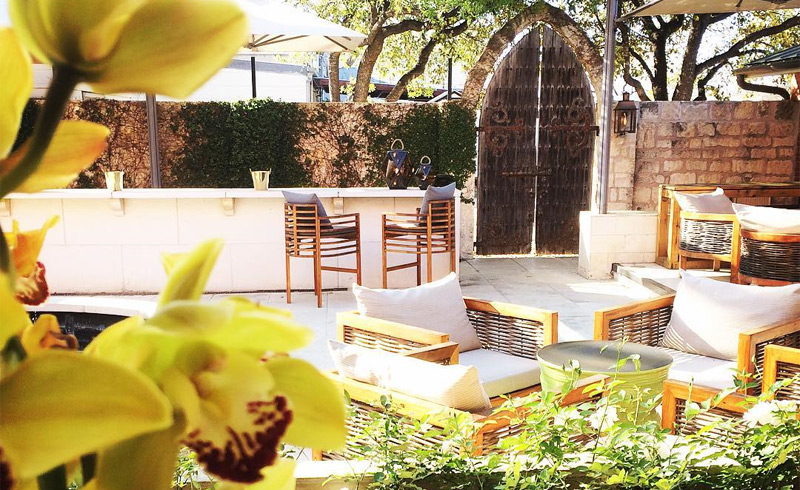 Once you step into Vaudeville you will feel like you're stepping into a movie. This modern luxurious experience can be found in a classic western style building, offering a showroom, two restaurants, an art gallery, a gourmet food market and wine cellar, a wine club, and events for every season.
Behind its wooden door are treasures just waiting to be taken home at FarmHaus Antiques. In addition to the eye-catching textiles, this eclectic store houses French antiques, wall décor and seasonal decorations. We know you'll be one step closer to furnishing your antique homestead after shopping here!
Located in an abandoned Laundromat is BLACKCHALK Home and Laundry. From hand-painted Turkish dishes and vintage rugs, to a golden crushed velvet bohemian couch, this is the place to find that statement piece that none of your friends have.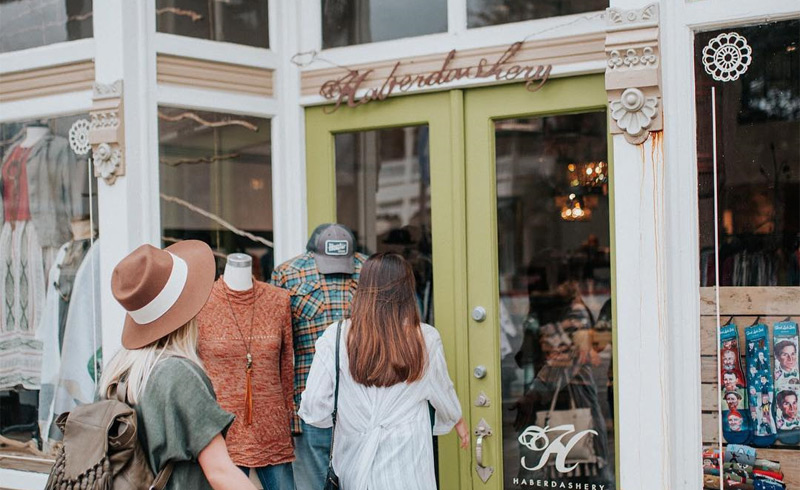 Haberdashery Boutique is a vintage find that helps you express your creativity in fashion with designs from all over the world. The 1940s newspaper on the walls helps give this historic limestone building a charming feel. It's really a beautiful store and the obscure design is worth seeing while you are in Fredericksburg. The pieces are artsy, interesting and different than your average vintage boutique.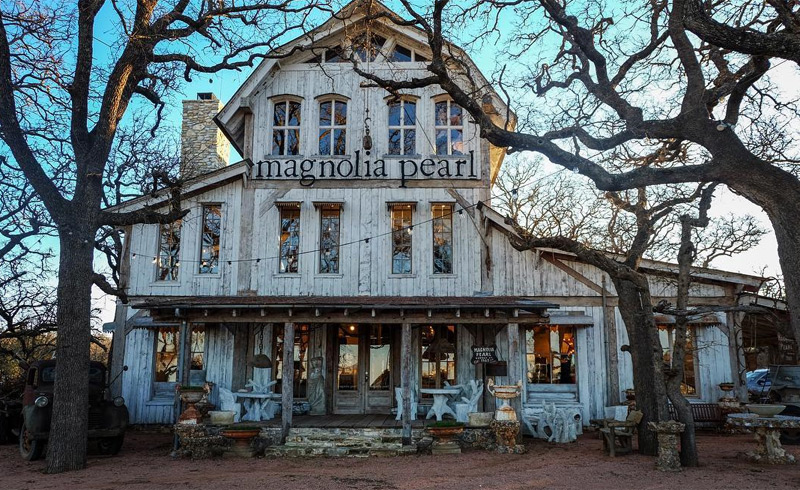 Be transported to another world at Magnolia Pearl. It's more than a shop; it's an experience inside a renovated barn. The shabby chic interior and detailed handcrafted clothing will have you wanting a whole new wardrobe. We were inspired by the store's originality and theatric presentation, and highly suggest you pay this shop a visit before heading out of Fredericksburg.
Where to Eat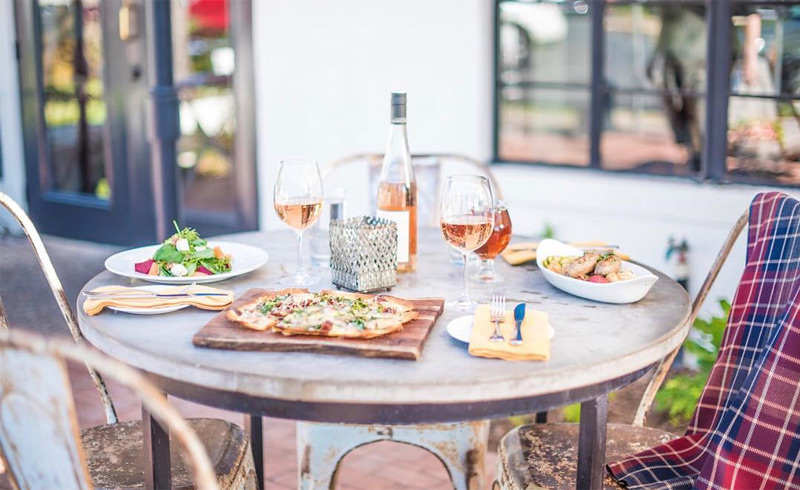 Fredericksburg's culinary scene is just as impressive as it's shopping. Explore restaurants that highlight the city's German heritage and wine culture! At Otto's German Bistro cocktails on the patio are always a great way to spend the afternoon. The farm-to-table restaurant, serving locally sourced ingredients, is our favorite German eatery in Fredericksburg. Find out which cocktail or wine would pair best with your meal by asking your waiter.
Sunset Grill is a great place to get a "big ass sandwich." Literally, that's their signature special. They have great guacamole, burgers, omelets and amazing French toast. We suggest ordering their huevos rancheros or country biscuit and sausage gravy. We can't wait to go back!
What To Do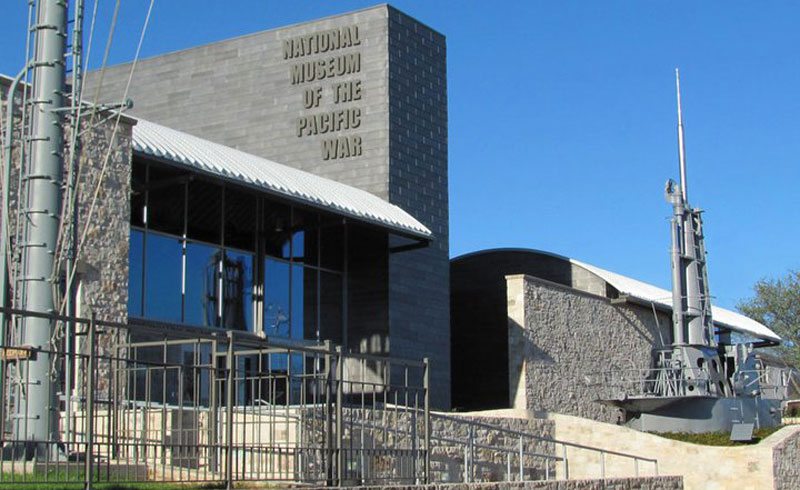 From history to live entertainment to Texas Wine Country, there is so much more to explore in Fredericksburg. The National Museum of the Pacific War honors those who served our country with humility and integrity in WW2. It has a wonderful collection curated in a modern building in the hometown of Admiral Nimitz. You can also explore the President George H.W. Bush Gallery, which includes 40 media installations and more than 900 artifacts within a 6-acre museum complex. Give yourself time to get through it all because there is a lot to see, read, watch and experience!
Enrich your visit by going to The Rockbox Theater, where live musical acts captivate audiences every weekend. From professionally cast shows with rock 'n roll of the 1950s and 60s to tribute bands like Donny Edwards' Ultimate Tribute to Elvis and Fleetwood Mac Tribute featuring World Turning Band, you can expect new acts frequently.
Experience the Texas Hill Country and its beautiful wildflowers with a glass of wine in hand. With 45 vineyards and wineries in the area, you'll be sure to find a wine you can't get enough of. Pack a picnic and enjoy your own self-guided tour or enjoy the view from one of the wineries' sprawling patios. Check out our favorites here!