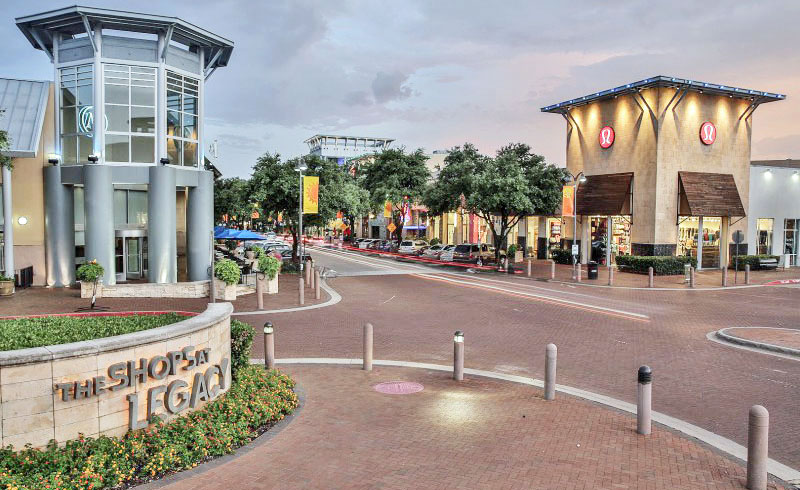 The Shops at Legacy
Plano is an ideal getaway for the self-proclaimed foodie or shopaholic. With abundant choices of dining and shopping, plus fun events and activities for the whole family—you can't go wrong with a trip to Plano.
The Hilton Granite Park, Marriott at Legacy Town Center, or the new Renaissance at Legacy West, have you covered for your hotel needs. These hotels are both known for their welcoming environment, quality rooms and service, and convenient locations within walking distance from some of the best shopping and dining in Plano. It's a win-win!
Plano is the prime spot to shop 'til you drop. Between Legacy West and The Shops at Legacy, it's impossible to leave empty-handed. Legacy West has everything you could want, or need. Brands like Lululemon, Fabletics, Warby Parker, Levi's, Madewell, and more are all located here. The Shops at Legacy is home to shops we know and love like Urban Outfitters, Ella Bleu, and Kendra Scott.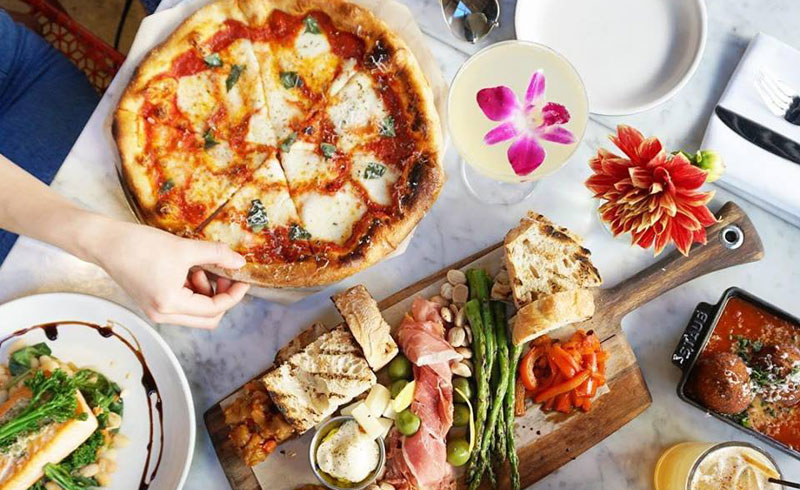 North Italia at Legacy West
All this shopping will undoubtedly have you working up an appetite.  We recommend taking advantage of all the delicious choices in Plano, but these are a few of our favorites for lunch or dinner:
The Keeper at Shops at Legacy
North Italia at Legacy West
Tommy Bahama at Legacy West
Last, but definitely not least, is Legacy Hall. This is a dining experience like no other. You will find more than 24 artisanal food stalls with cuisines from local chefs showcasing the best of the best. There is an array of options to satisfy whatever your taste buds are craving. Explore the full list of food stalls and bars here.
After you've enjoyed all the food, take a few steps over to the newly opened Box Garden. This space is "part beer garden, part concert hall, and the ultimate patio experience." This is the spot to enjoy some brews and live entertainment. Find the full event schedule here.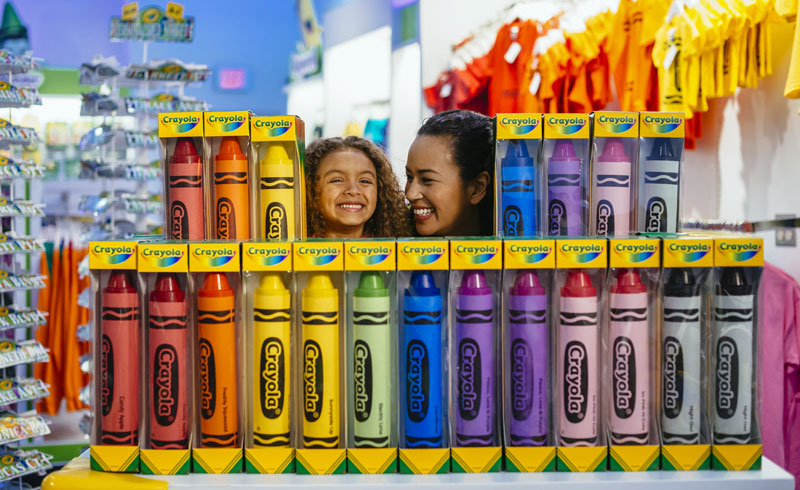 Crayola Experience
Have you heard? Plano is home to one of four locations for the Crayola Experience. And it is SO fun! It has 22 hands-on attractions, you can star in your own coloring page, learn how crayons are made in a live show, and shop 5,000 square feet of the world's largest selection of Crayola products and souvenirs. The adults might just enjoy it as much as the kids.
If you're lucky enough to be in Plano during Movies in the Park, you have to go. Located at Haggard Park in the Downtown Plano Arts District, guests gather around on blankets to watch a free movie every last Saturday of the month through August. This year's dates are June 30, July 28, and August 25.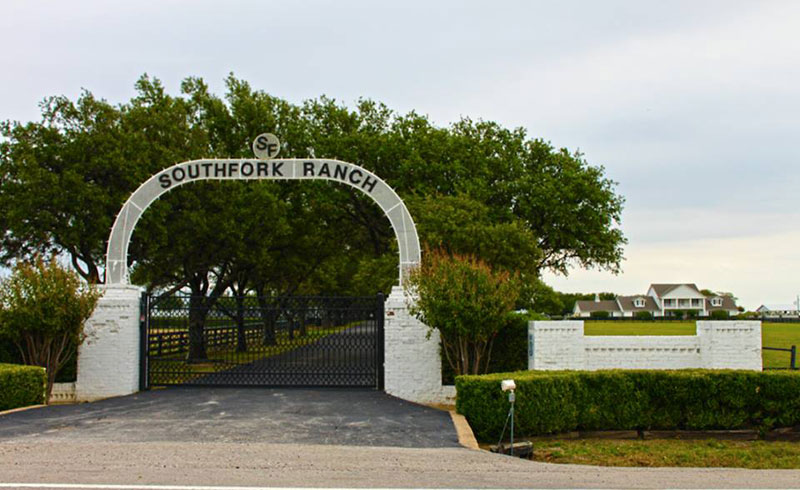 Southfork Ranch
Before you head home, make sure to tour the set of the world-famous TV show, Dallas, at Southfork Ranch. The TV show aired for 13 years and Southfork Ranch is home to many of the most memorable scenes. Purchase tickets here for a scheduled tour of the ranch.
Sounds like a summer getaway to Plano is something the whole family can agree on!