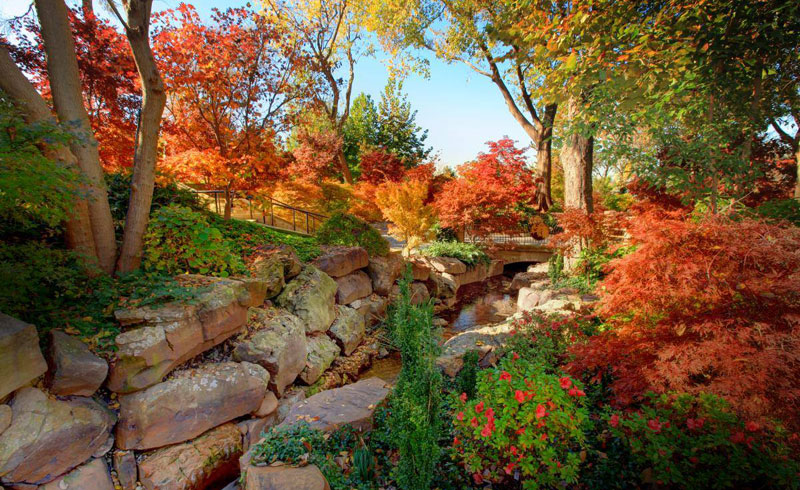 When dreaming of beautiful fall scenery, Texas probably isn't the first place that pops into your head. We've all heard how stunning the colors are up in New England, but we think Texas could give them a run for their money. In these parts the leaves don't start changing till late October and into November, so that gives you plenty of time to plan your scenic trip.
Located just two hours northwest of San Antonio is Lost Maples State Natural Area, which is famous for its impressive colors and big trees. With 10 miles of hiking trails and 30 campsites to choose from you can spend all weekend enjoying the changing leaves. Be sure to check their fall foliage report for updates on how the leaves are changing!
Inside the Guadalupe Mountains National Park is a hiking trail that leads you to some of the best fall views the state has to offer. Don't let the word "hike" intimidate you; this is a trail that anyone can conquer. At McKittrick Canyon you can have the unique experience of seeing fall colors against the Texas desert—bet you can't see that in New England!