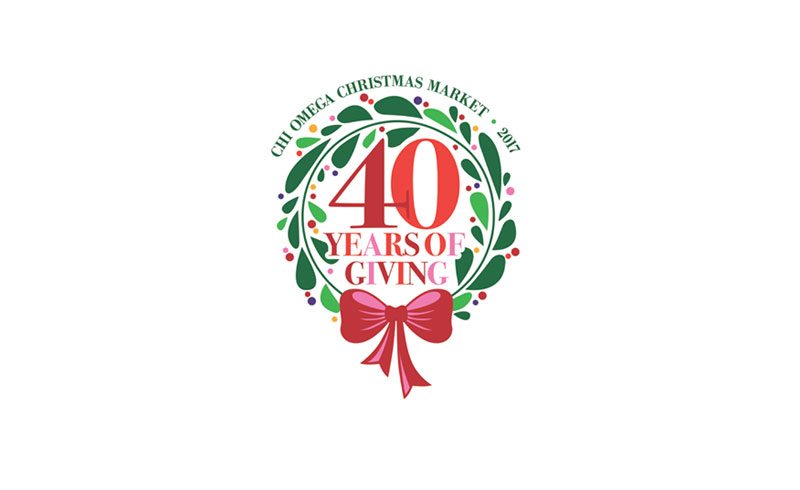 The Chi Omega Christmas Market is back for its 40th anniversary at Centennial Hall at Fair Park in Dallas November 15-18! With over 180 merchants selling holiday décor, women's and children's clothing, home accents and more, this is a shopping experience unlike any other. You are guaranteed to find gifts for your entire list—and some goodies for you, too.
Over the last 40 years, this unique Christmas market has donated $7.76 million to local Dallas charities and collegiate scholarships. This is one of the best ways to get all of your holiday shopping done and give back to your community. It's a win-win!
Purchase all tickets here or general admission tickets at any DFW Tom Thumb store and get ready to shop till you drop.
Wednesday, November 15, 2017
Preview Party – 7:00 p.m. – 10:00 p.m. / $75 per person
Thursday, November 16, 2017
First Call Shopping – 9:30 a.m. – 1:00 p.m. / $20 ($25 at the door)
Thursday, November 16, 2017
General Admission – 1:00 p.m. – 9:00 p.m. / $12 ($15 at the door)
Friday, November 17, 2017
General Admission – 10:00 a.m. – 6:00 p.m. / $12 ($15 at the door)
Saturday, November 18, 2017
General Admission – 10:00 a.m. – 5:00 p.m. / $12 ($15 at the door)