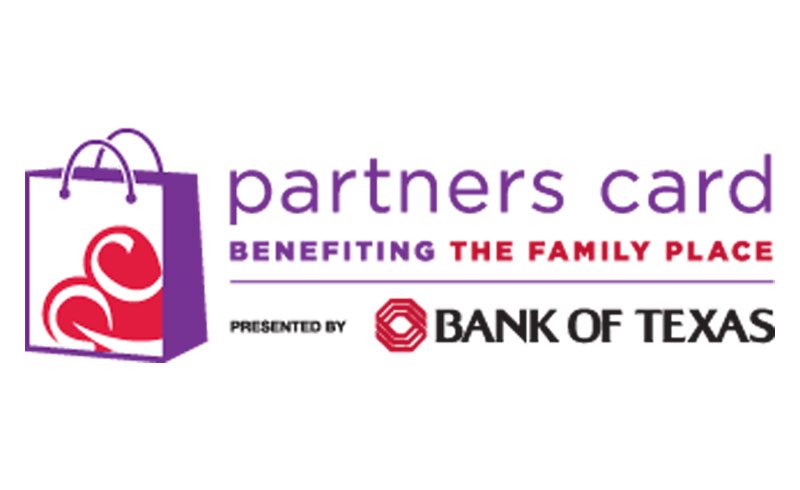 A 25-Year Tradition of Saving Money and Saving Lives
Partners Card is the largest fundraiser for The Family Place, Dallas' largest domestic violence agency, and a significant shopping event for those in the Dallas metroplex. This card not only saves you money at more than 750 stores, but through your card purchase you are saving lives. 100% of your Partners Card purchase goes to supporting survivors of family violence. As this program celebrates its 25th anniversary, more than $17 million has been raised to provide assistance to women, men and children in need!
Where can you purchase a 2017 Partners Card?
Call 214.443.7754 or purchase online
Visit your local Tom Thumb or one of the stores listed in bold here (starting October 21)
Download the Partners Card App and purchase digitally
All cardholders receive a 20% discount at participating retailers from October 27 – November 5. Get your card today and together we can shop, save, and end violence in our community!