Sooner or later, fall weather will (blessedly) arrive in Texas. Like good scouts, we always want to "be prepared," so just to be safe, our editors have been shopping for fall since April. After much deliberation, we narrowed down our list of essential trends for fall 2017 to a crucial four. The good news: each trend is available at a variety of price points, so you can work them into your wardrobe no matter your budget. And just to make it easy for you, we've already scouted out the trends at some of our 2018 Best Stores. Here's to looking good as you sip your pumpkin spice latté.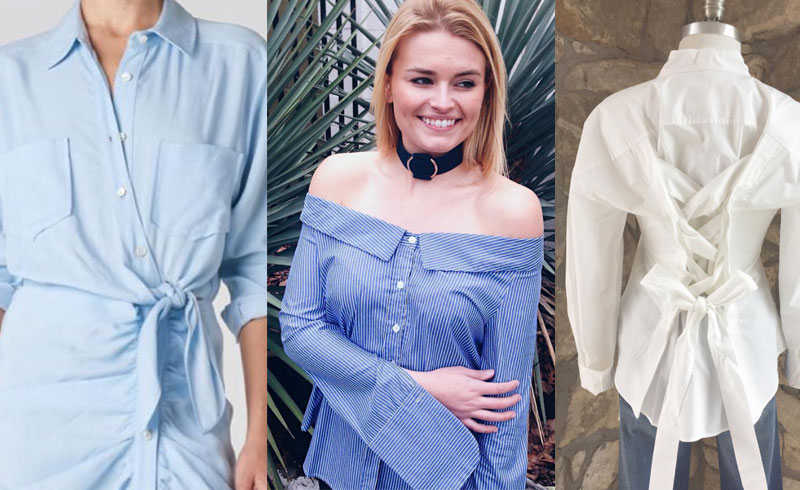 Menswear Shirting
Women rocking menswear is nothing new—hello, Diane Keaton—but this season is putting a new twist on the gender-bending favorite. The classic menswear shirt is gaining a whole new life thanks to deconstruction and feminine details like ruching, off-the-shoulder necklines, corset-inspired lacing and our personal favorite—exaggerated cuffs.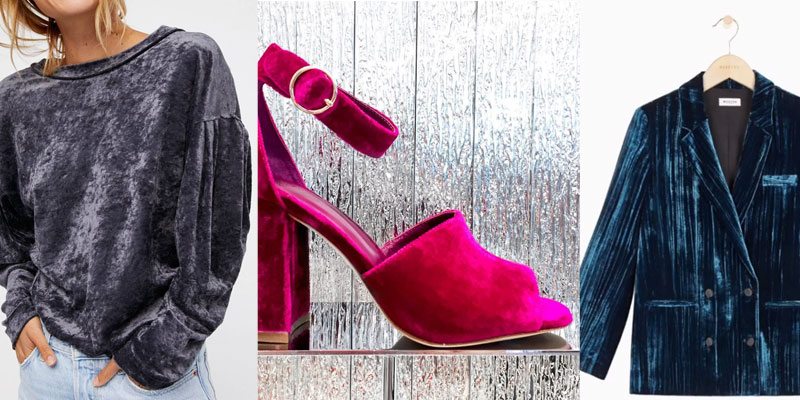 Velvet Revival
When's the last time you wore velvet? Was it for a special occasion circa 1990 – 1993? Ah, memories. Rest assured, this season's velvet feels remarkably fresh and modern. Everyday pieces like blazers and easy tanks are getting an upgrade in the luxe texture, but our favorite way to wear velvet comes in the form of shoes and handbags that instantly make you feel downright decadent.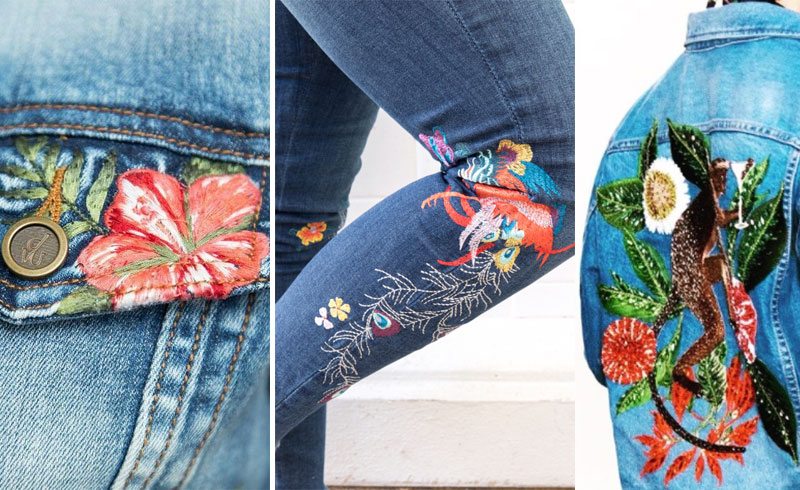 Embroidered Denim
Every season, the powers that be somehow manage to make tried-and-true denim feel brand new all over again. This season, it's all about embellishment. Think embroidery that feels special and patches that feel personal. The trend is ripe for a DIY moment (we're eyeing the Jordache jean jacket that's been collecting dust in the back of the closet), but buying off the rack works too.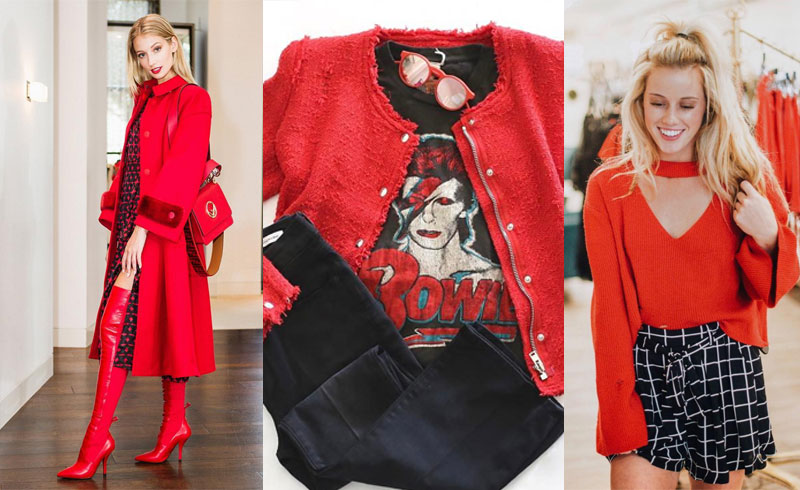 Red Alert
This fall, you need something red. It doesn't matter what it is, just make it rouge. We say go big or go home, so our editors will be shopping coats and jackets in the look-at-me hue (there's no hiding the bold color choice when it's your outermost layer). But for those who are allergic to color, a sweater, blouse, or even a clutch will do the trick.