What exactly is Hill Country galmping? It is glamping done the Texas way. Glamping is the luxurious upgrade to traditional camping. This much needed reinvention is for the nature enthusiasts who want to experience the great outdoors without having to deal with the negatives that can come with camping. So if fire building, tent pitching, sleep bag unrolling, and midnight bathroom stumbling is not something you could see yourself enjoying, Glamping Hub will be your new favorite thing. It does not matter what style of glamping you prefer, this booking website is home to the largest collection of unique and fabulous nature-based destinations. Tipis, cabins, tree houses, campervans, domes we could go on for days. Here are five of our favorite Texas glamping spots, that will make your camping experience everything but ordinary.
These tipi rentals in New Braunfels, Texas (see pic above) will give you the authentic outdoors experience without having to sacrifice any modern comforts. They are fully furnished, and when they say fully furnished they are serious. Kitchenette, outdoor hot tub, and private bathroom serious!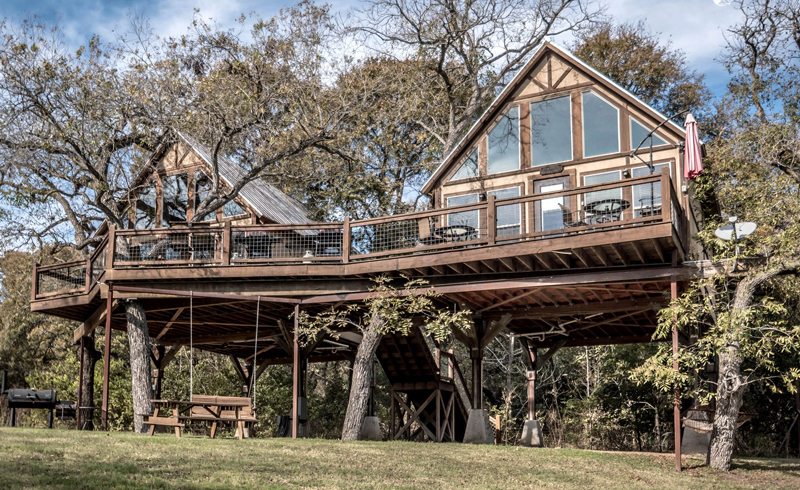 Tree houses are not just for kids. This adult worthy tree house is in New Braunfels, Texas and all together the campground sleeps a total of 28 guests!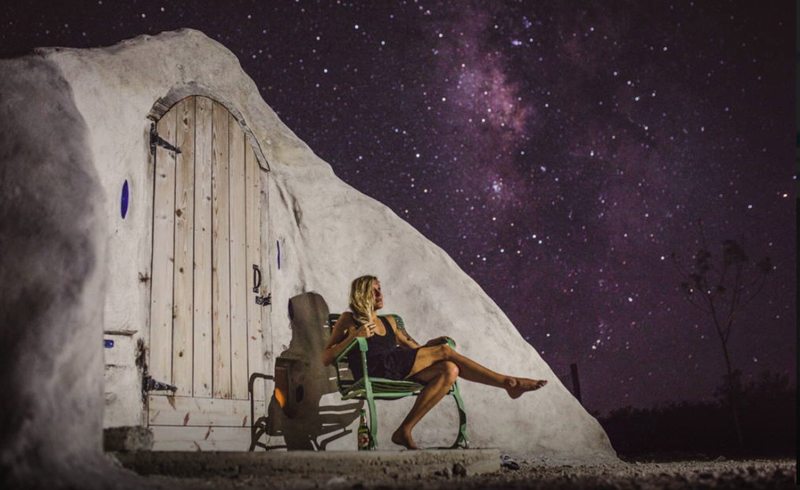 Lounge under the stars in this hidden treasure in Terlingua, Texas. This eco dome is solar powered, runs on rainwater, and is made out of adobe. But don't worry you'll never be Wi-Fi less.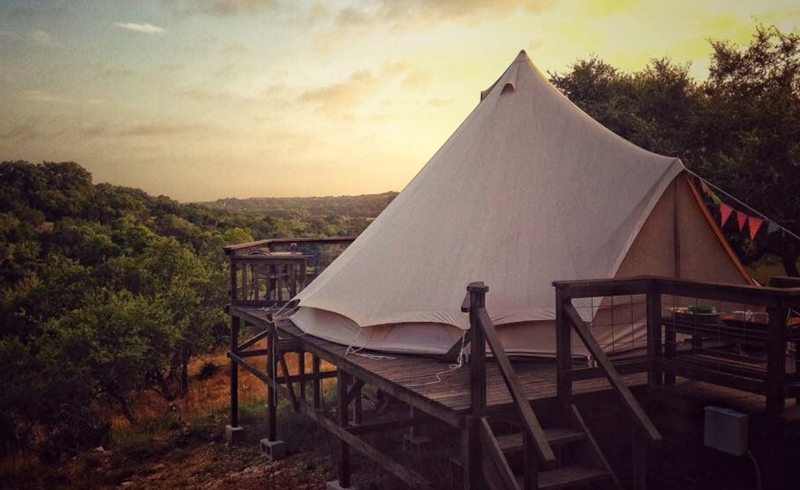 This glamping spot is hidden in Spring Branch, Texas. This beautiful bell tent is ideal for a unique camping getaway and the Hill Country view will not disappoint.
Sometimes it is necessary to just take a break. This beautiful yurt is in Elgin, Texas and it is the perfect excuse for you and your significant other to go on a romantic couple get away.