Having the right outfit for the rodeo is crucial to the experience. From head to toe, every detail is important. Lucky for you, the Shop Across Texas team likes to think of themselves as western wear experts — we know fashion and we know Texas. Here is our advice for the perfect rodeo attire this season!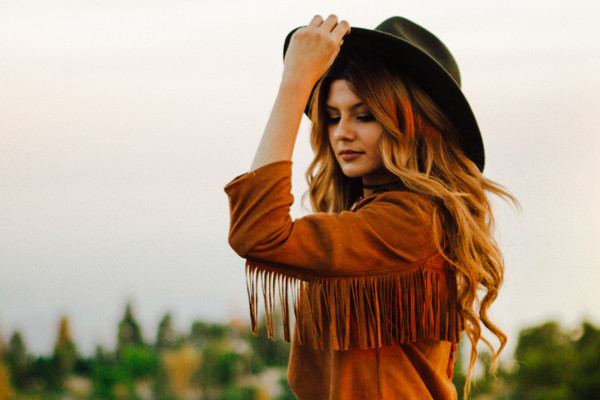 If you want to avoid looking like a city slicker at the rodeo, keep it simple:
Trade in your Jimmy Choos for a nice pair of cowboy boots. While investing in a good pair of boots can be hard, we've made it a little easier for you by narrowing down some of the Best Texas Boots for you.
For bottoms, you can never go wrong with a classic pair of Wrangler jeans. Cavender's has the best selection and have locations all over the Lone Star State. Unable to buy a new pair of jeans? No worries, even real cowgirls are wearing skinny jeans tucked into their boots these days. Don't sweat this one too much!
No rodeo attire is complete without the perfect hat. The trick of the trade is: straw hats in the summer and felt in the winter. Following this one small rule while staying true to your personal style is the best way to find the perfect hat. For the best selection, check out Pinto Ranch in Dallas. They have an array of different styled hats that are perfect for every occasion.
Accessorizing your western wear is a must. Whether you like to do so with a hat, jewelry or both, the outfit can't be complete without it. Glitz & glam is your friend when accessorizing for the rodeo. With beautiful belts and statement necklaces that are sure to do the trick, Gunslinger in Bandera is the perfect one-stop-shop for any and all of your rodeo accessory needs.
Okay, so for the top. ONE WORD. Fringe. Nothing is more western or adorable than a fringe jacket. If you are thinking "wow, that would be hard to find", well think again because we did the work for you. We are obsessed with this suede fringe jacket from River Rose in San Marcos! This is the perfect item to complete your outfit to be rodeo season ready.