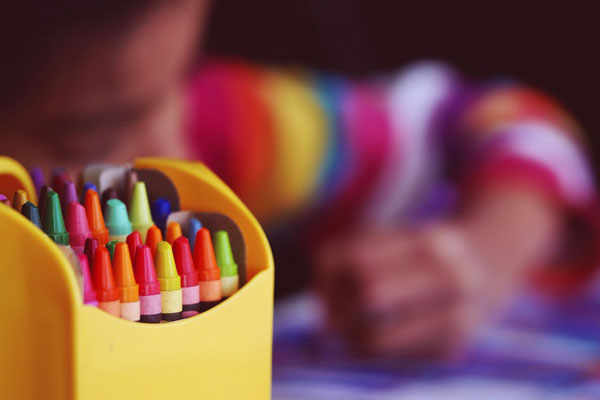 Summer is coming to a close, schools are starting up and Texas' annual Tax-Free weekend is finally upon us! Tax-Free Weekend begins Friday, August 10th and ends on Sunday, August 12th. We put together the ultimate guide to making the most of the best shopping weekend of the summer for a stress-free tax-free weekend.
Start With the Basics.
Texas hosts an annual tax-free holiday every summer leading up to the start of a new school year. Most clothing, footwear, school supplies and school-related items priced under $100 are tax-exempt. This means you'll save about $8 on every $100 purchase. That's definitely enough savings to justify fueling your shopping weekend with a little extra caffeine—two lattés, please!
Know Your Dates.
You'll only be able to access tax-free shopping over the weekend, but keep an eye on local stores, because special sales and deals at many retailers extend through the week. Hello, back-to-school shopping month!
Read the Fine Print.
Every retailer is required to participate, but they are not required to offer the tax-free discount on-site. Instead, the retailer may charge you in full and ask that you request a refund for the difference. Save yourself the hassle of filing a refund by asking about their policy, and keep your receipts just in case.
Don't Max Out.
Any item that costs over $100 is not tax-free; so many big-ticket items are not applicable. You can, however, spend more than $100 at once; just make sure any single item does not exceed the price maximum.
Shop Online.
If a lazy weekend in your PJs is more appealing to you than fighting crowds, you're in luck. The sales tax exemption also includes many items sold online from Texas retailers.
Know what's Included
Compare your shopping list with the official list of tax-free eligible items. Some things are taxable, like handbags and watches, but basics like socks and jackets are exempt. Prioritize the items on your shopping list that are offered tax-free this weekend, and then search for that adorable new handbag next weekend.
List of Clothing, Footwear and Other Items
Plan Ahead.
Research, research, research! Do your research to discover which stores are offering on top of tax-free savings and map out your weekend of shopping beforehand.  Check out all the official info here.