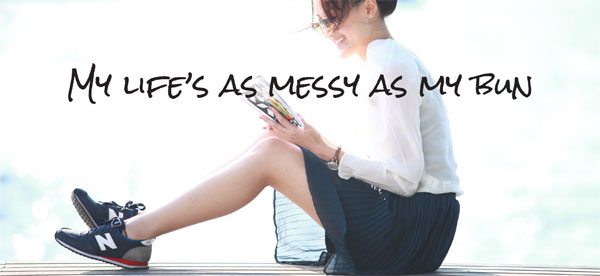 We officially have a week of 2018 under our belt; now it's time to start accomplishing those resolutions. No more putting off getting organized because we have 5 tips to making this chore a little more manageable. And baby steps are the key to success.
1. Make it Fun
Cleaning and organizing your space doesn't have to be a dreaded undertaking. Make this a fun activity by lighting some candles, turning up the throwback jams, and recruiting some help (make this a family or roommate affair).
2. Simplify
Sometimes all it takes is making those "keep, trash, donate, sell" piles for you to realize that you don't actually need that scarf from 2007. Start small with that kitchen junk drawer, donate clothes you will never wear again (even if you think you "might wear it one day"), and stop holding on to the phone chargers from the original iPhone.
3. Plan a monthly clean-out day
Getting organized is more manageable when it hasn't been neglected for months. Take your handy dandy 2018 planner (see our picks!) and write down a date that works for you each month to maintain the organization. This way it never becomes so overwhelming that you put it off again.
4. Remove digital clutter
Block out some time each week to clean out your inbox, remove those apps you never use, and delete 28 out of the 30 selfies you took when you had that good hair day last week.
5. Go shopping…for organizational tools
Before you start tackling the rooms in your home, go shopping for products to help you maintain your hard work. From storage bins to velvet hangars, we've found a few products that will make a big difference in cleaning up those spaces. Pro tip: The Container Store's annual 30% off everything ELFA sale is happening now. Run, don't walk!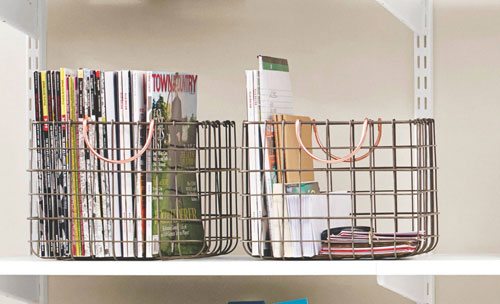 Small Milk Crate Wire Basket, Target – $14.99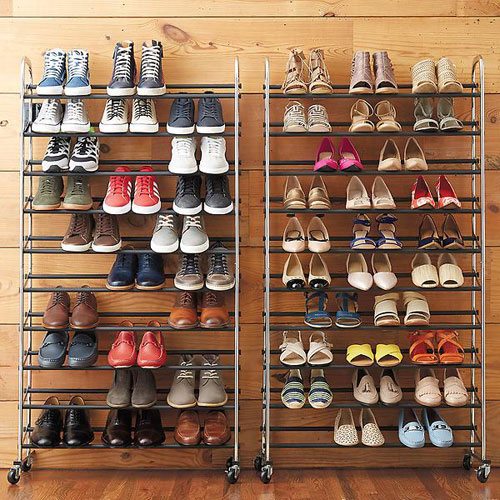 Chrome Metal 10-Tier Rolling Shoe Rack, The Container Store – $49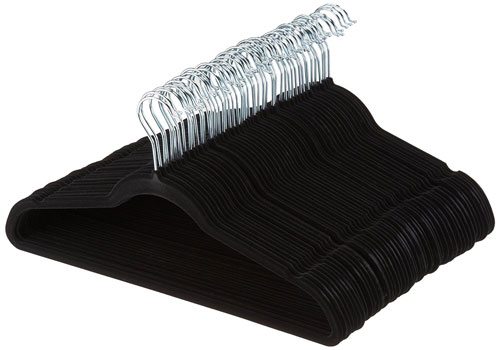 Velvet Suit Hangers, Amazon – $17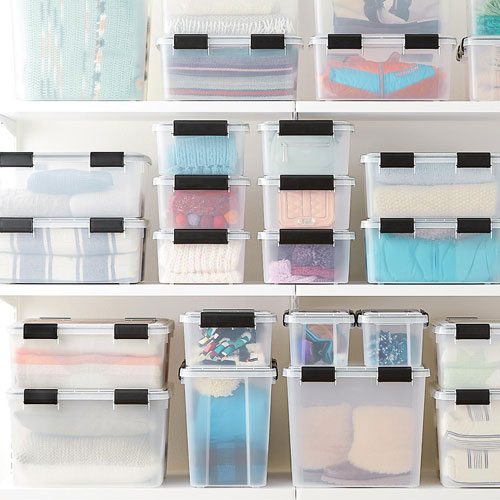 Clear Weathertight Totes, The Container Store – $9.99+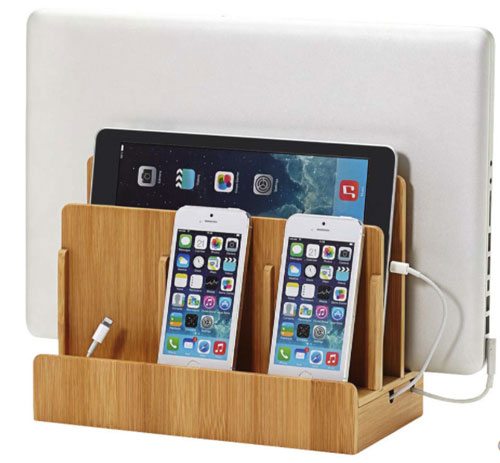 Bamboo Charging Dock, Houzz – $36.79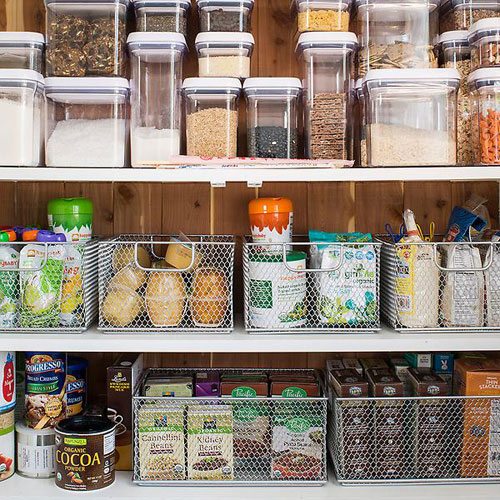 Pantry Starter Kit, The Container Store – $167.93