Choosing what to wear for your New Year's Eve celebrations can be overwhelming. From fancy to casual, sparkly to subtle—the options are endless. And let's be real, this is more than likely an outfit that will only be worn once, so no need to spend abundant amounts of money on this look. To the New Year's Eve rescue is the online source, Rent the Runway.

It's simple to use and allows you to—you guessed it—rent items to wear and return for a reasonable price. Starting at only $30 for a one-time rental, you can search for the perfect dress to rent for 4 or 8 days. The best part—they send you a backup size, too, so it's sure to be the perfect fit for your night out.
Pro tip: rent your dress from the app before December 30 to save 20% and get free shipping!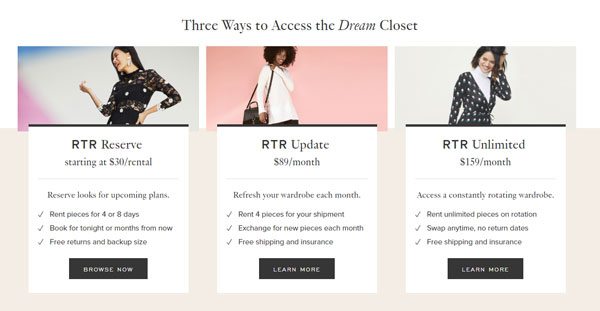 We have a feeling you'll love this so much that you might just want to sign up for their monthly subscription to continue the fun throughout the year. For only $89/month, you can rent 4 pieces each month to show off and then return once they've had their debut. This is a dream come true for those who claim they "have nothing." Dream. Come. True.
With an easy-to-navigate site and mobile app, you can effortlessly update your wardrobe with Rent the Runway. Don't stress over where you're going to purchase the perfect dress—instead, head over to Rent the Runway and look forward to being the best dressed while ringing in the New Year.
Check out a few of our favorite options to rent: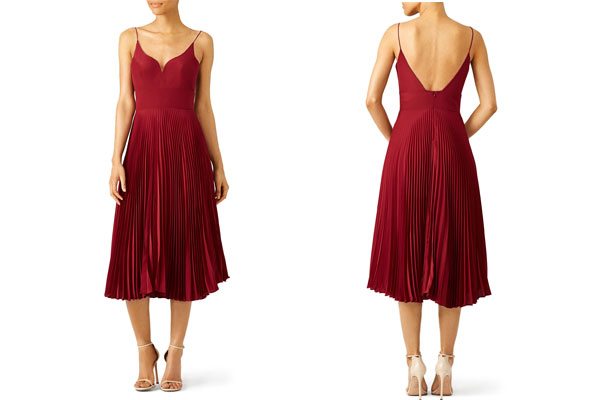 Nicole Miller Oxblood Pleated Sweetheart Dress, Rent for only $70 – $130
A pop of color is always a good option, and this oxblood pleated dress is all the goals! With a sweetheart neckline and tea-length, it is the perfect chic dress with beautiful details to stand out in a crowd.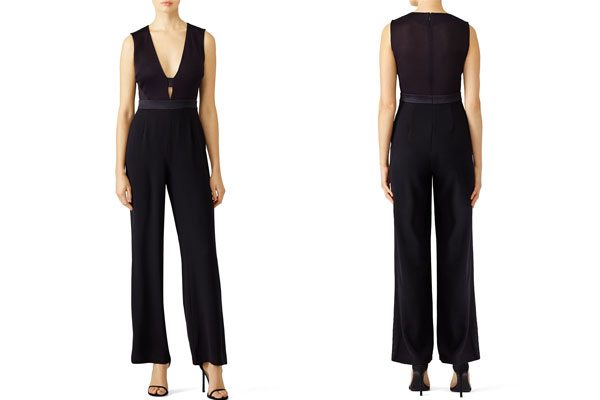 Diane von Furstenberg Black Kyara Tux Jumpsuit, Rent for only $80 – $100
This designer jumpsuit is a fun alternative to the LBD, and it is everything! It's an effortless head-turner with the front cut-out detail and flattering waist. Pair with a pop of color from your favorite heels or earrings and you're good-to-go wherever the night takes you!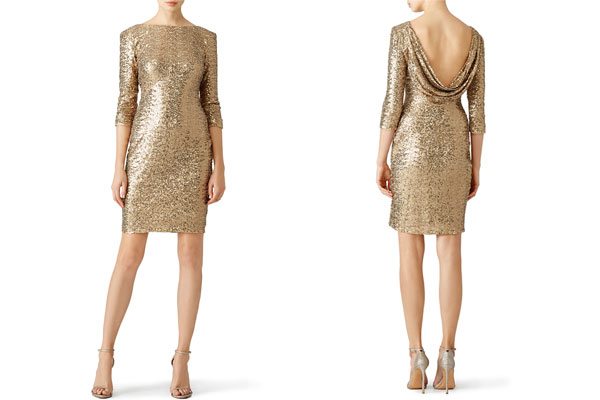 Badgley Michka Gold Sequin Sheath, Rent for only $65 – $115
Okay, we had to include a classic gold sequin cocktail dress for the occasion. Between the quarter-length sleeves and the low scoop back on this dress, we are IN LOVE!