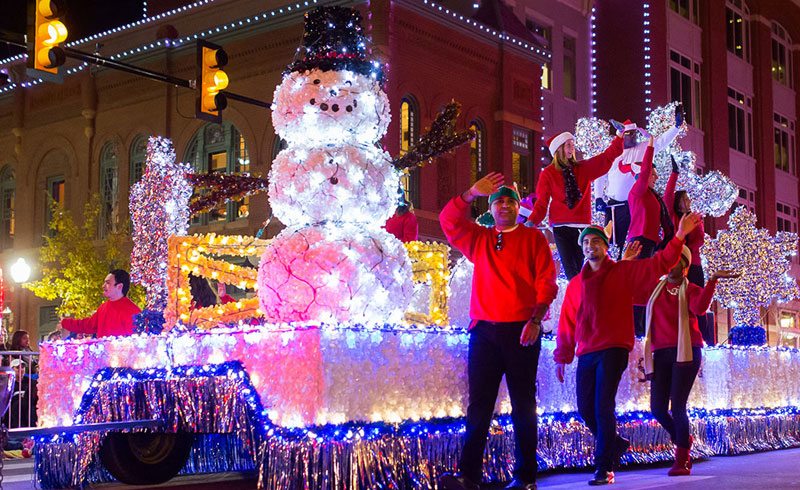 The Parade of Lights brings all the joy of the holiday season to Downtown Fort Worth through a caravan of well-lit floats. Think 100 illuminated floats with 500,000 lights over a 1.5 mile parade route for you and your family to enjoy each November. The parade has taken place annually for 35 years.
2017 parade map: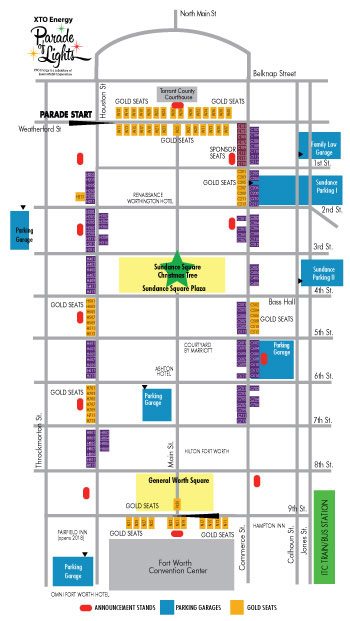 It is recommended that you arrive and park before 4:00 PM to avoid traffic complications. Watch the parade in comfort and reserve street seats here before you go. Make your way to your seat early and look out for the Cowboy Santas at 5:30 pm. They will travel the route collecting toys for kids in need and you can help fill the truck with your donation! As you wait for the parade to begin at 6:00pm, indulge in some hot chocolate and delicious food. Don't leave early, though, because rumor has it, Santa will be there to close out the parade lineup!
The Parade of Lights first began in 1983 and has been a tradition for families ever since. Mark your calendar and don't miss out on a bright and merry event in Downtown Fort Worth.
Also, check out the Panther Island Ice Rink, located at Coyote Drive-In. Take advantage of the ice skating fun beginning mid-November.