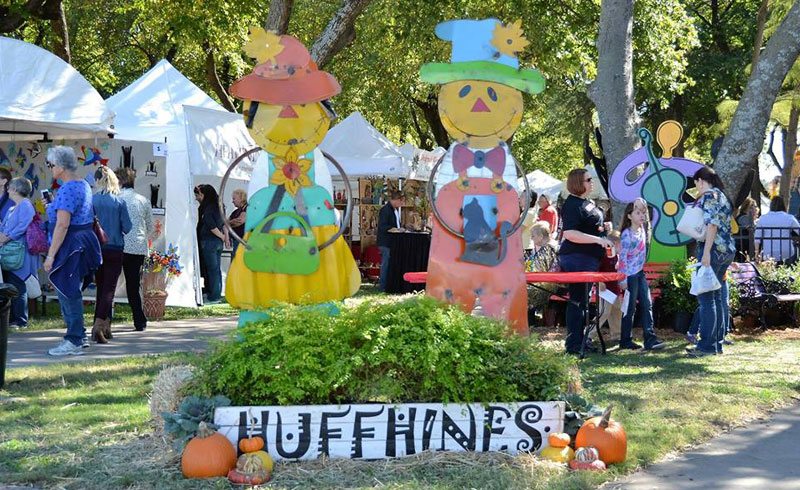 The 41st Huffhines Art Trails will take place in Richardson October 28–29. This festival is an opportunity for more than 160 local artists to showcase and sell their works.
This is a great event to get together with your girlfriends and shop til' you drop, dance along to the band on the temporary dance floor, or sample the delicious food and wines. Fellas are welcome too—bring your guy and he will love sipping the local craft brews and relaxing in the shaded Craft Beer Garden while listening to the cover bands in the background. Huffhines is kid friendly, also! From a scavenger hunt to a 15-foot scarecrow, the kids will have endless ways to explore.
More than the entertainment and activities, Huffhines Art Trails is a masterpiece on its own. Look around and you'll see all the natural beauty that fall brings. Mark your calendars and don't miss out on this event for the whole family!
Entertainment Schedule:
Saturday, October 28
11:00 AM – Sam and Olivia
12:30 PM – The Selkie Girls
2:30 PM – The Lil' Blue Pills
4:30 PM – The Whiskey Prophets
Sunday, October 29
11:30 PM – The John Adams Group
1:30 PM – McLeod Nine
3:30 PM – Alton Bridge
Parking is free.