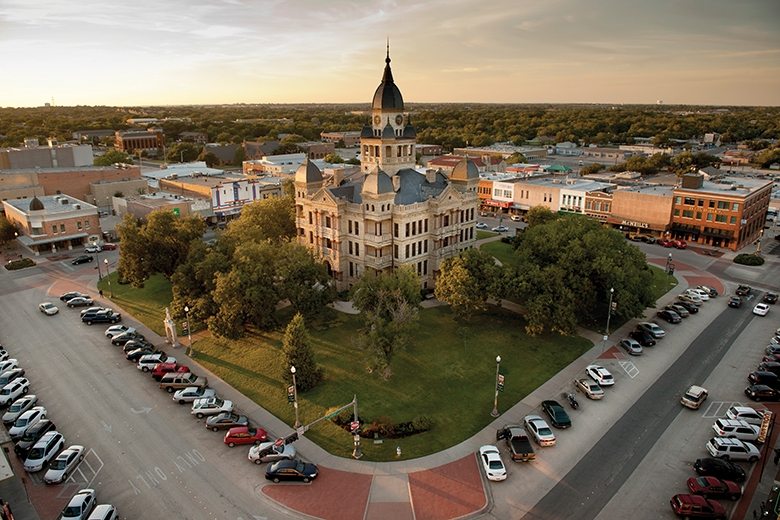 Looking for a relaxing weekend full of music, drinks, great food, and romantic trees wrapped in lights? Head to Denton! This edgy college town is known for its art, live music and food. The Denton Arts and Jazz Festival and North Texas State Fair and Rodeo attract over 300,000 each year. Denton is home to Texas Women's University and University of North Texas, which of course, add to the lively Denton culture.
Where to Stay
Denton is located off I-35, where many hotels reside with arms wide open to take in new travelers. Hilton Garden Inn and Best Western Premier Crown are two hotels in Denton that you can count on and that both hold awards in excellence. If you are wanting to dive into the full Denton culture, try a bed and breakfast near the Square.
Where to Shop
Denton is famous for its great shopping on one of the most beautiful town squares in the State of Texas. Visitors come from across the country to visit Recycled Books and Mad World Records.

The Palm Tree
Some of our favorite shops on the square include The Palm Tree featuring on trend clothing (at a great price) and accessories from top brands such as Kendra Scott.
La Di Da is another top spot on the square with brands you love like TOMS, reef, True Religion and more.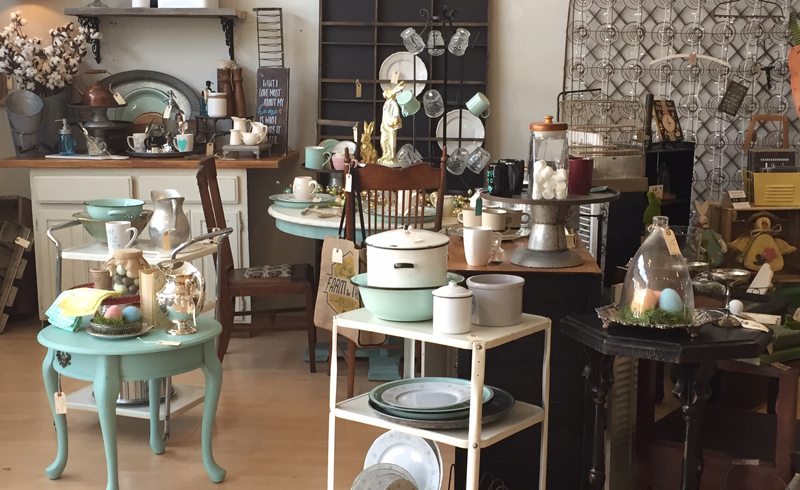 Vintage Bleu
Just a block off the square, you'll find Vintage Bleu Home with refreshed antiques and repurposed whimsy.
It's a short trip, but worth the effort to explore two unique spots in a Denton shopping center at 5800 I-35 N. Rose Costumes is a one of a kind store that has been supplying some of the finest stage costumes in the state. Although many come to browse for Halloween, this huge shop outfits actors throughout the country. This shopping center is also home to the Antique Gallery. This shop features one of the finest collections of western antiques in the state. We fell in love with their amazing spurs and vintage belt buckles!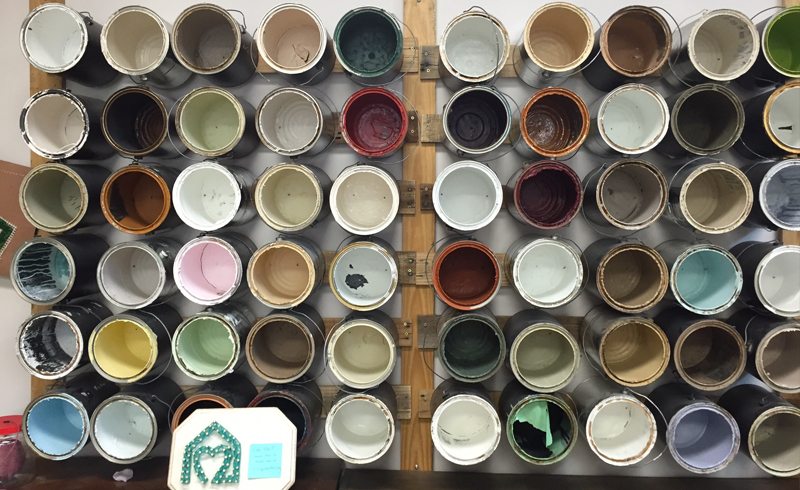 Scrap
Scrap—this place is BRILLIANT! Have you ever been to a craft store and wanted to buy everything, but were sick to your stomach because it was all so dang expensive? Well, Scrap is the thrift shop of craft stores. There are so many wonderful finds here that will help you with all kinds of fun projects—for CHEAP!
If you're walking around the Denton Square, make sure to stop in the UNT on the Square art gallery. Frequently updated, the art gallery features works by UNT students and always has something beautiful for you to look at.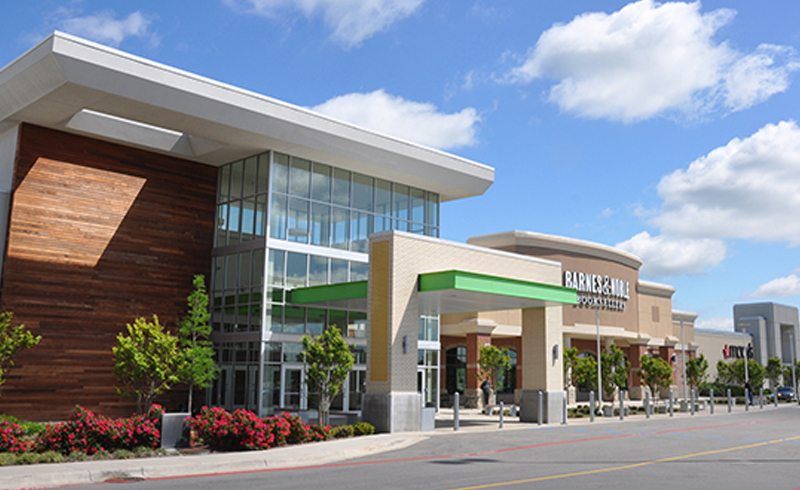 Golden Traingle Mall
Recently updated, the Denton Golden Triangle Mall has a new look and a lot of new stores to check out. In the past year, they have added H&M, Francesca's and a new Victoria Secret.
So, you love Texas and want more things that look Texan? Well, Texas Turquoise Boutique has you covered. This boutique is all things a trendy Texan could ask for.
If you miss Denton's Downtown Square, you've missed the heart of Denton. Parking and walking is your best option on the square. It's really easy to get from place to place, and the square offers restaurants, bars, vintage/antique shops, clothing stores and more. There are so many options, you'll be sure to find something that interests you.
Where To Eat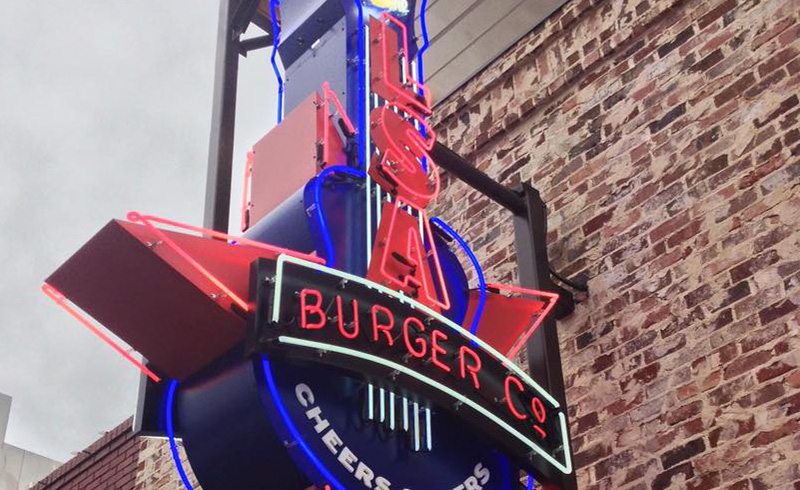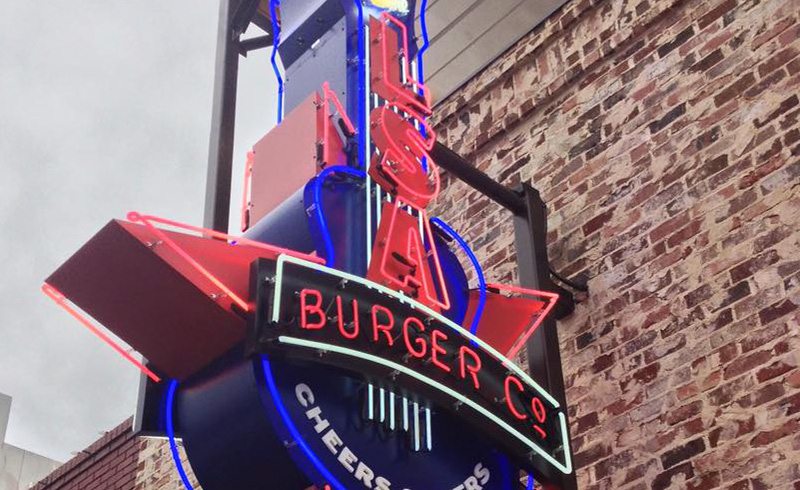 LSA Burger
Lone Star Attitude Burger is everything it sounds like. It's got Texas written all over it. The original piano staircase leads upstairs to a roof top bar where live music plays every night. LSA also has seating indoors on the first level if you are going to dinner and want to escape the Texas heat.
Italian food + great wine + a cozy home transformed into an upscale restaurant = Giuseppe's Italian Restaurant. Break away from the "normal" restaurant scene and enjoy the romantic ambiance. Giuseppe's is perfect for an original date night.
Barley and Board is everything trendy and rustic right now. Seriously, you'll automatically feel trendy just entering the building. Every waiter or waitress is a beer connoisseur with great recommendations for pairing beer with your meal. The pita and hummus is to die for, and make sure you try the burger (it's won awards for a reason).
What to Do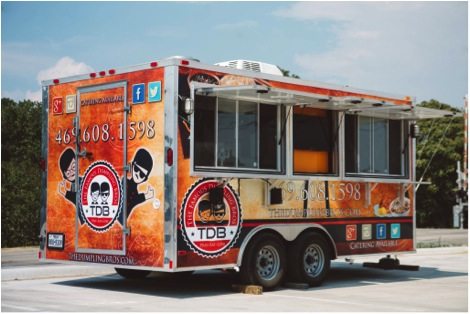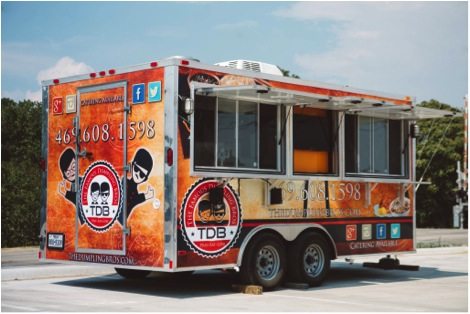 Austin St. Food Truck Park
The best time to hit up Austin St. Food Truck Park is after 3PM. Everything from Vietnamese food to Mexican to BBQ is served out of these trucks. These aren't just normal food trucks either; a lot of them have won awards for their food (and also, their haircuts. Yes, there is also a barbershop truck that has been awarded for its creativity and service.)
The Denton Firefighter's Museum is a great place to bring your kids and teach them the importance of what firemen do for us every day. The museum has an excellent collection of historical fire fighting items and tells the story and history of Denton firefighting.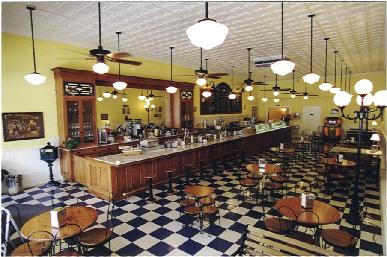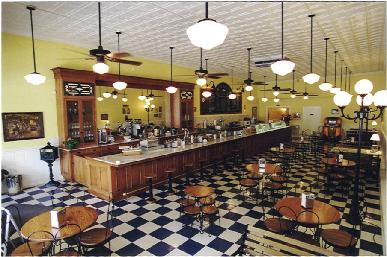 Beth Marie's
After checking into your hotel, head to the Square for entertainment, food and drinks. Every Thursday afternoon, the Square comes alive with live music. Look like a local and grab some homemade ice cream from Beth Marie's vintage ice cream parlor or, if ice cream isn't your thing, grab a glass of wine from Wine Squared. Wine Squared offers blanket rentals (just in case you forgot yours) with your glass or bottle of wine. Take your cute little self and your blanket across the street, set it among the locals on the grass under the trees wrapped in lights and listen to the band of the week.
Don't tell anyone I told you this, but there is a secret bar in Denton called Paschall. It's located on the square above Andy's. There is no sign to advertise the bar, because honestly it's so cute, it doesn't need advertising. Open the door next to Andy's and you will see a set of stairs that lead up to the bar. Paschall's has big beautiful windows that look out over the lights of the Denton Square. It's the perfect place to escape with a small group for drinks.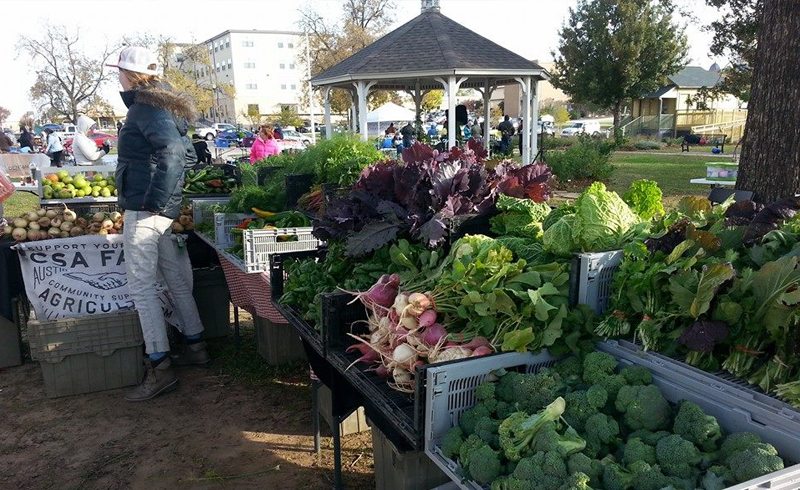 Farmers Market
So you wake up Saturday morning feeling like (not P. Diddy) but a Denton local (kind of the same), and you like it. Well, hold on to that feeling and head to the Saturday morning farmers market. Local farmers and shops gather to sell their newest unique products and, of course, being in Denton, there are a variety of food trucks and local bands that come out every week.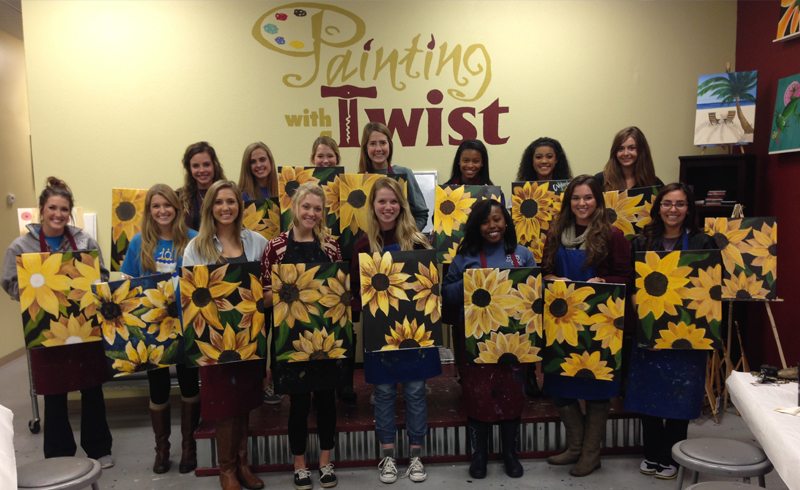 Painting with a twist
When afternoon hits, book an appointment at Painting with a Twist. This is a BYOB painting shop on the square that's fun and relaxing with a group or by yourself.
If you haven't already, we strongly suggest downloading the Kwest App. On this app, Denton has a great scavenger hunt, which will make your discovery of Denton even more fun. Good luck!