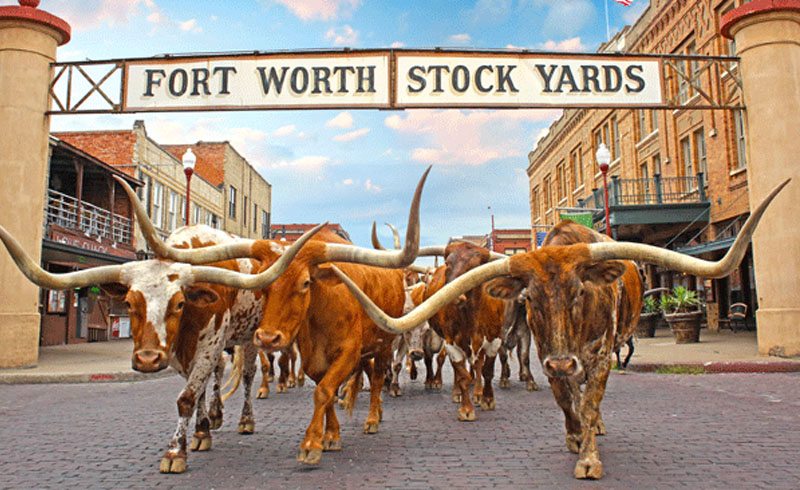 Fort Worth, home of the important trading post for cowboys at the end of the Chisholm Trail and is famous for it's Stockyards, rodeos and the National Cowgirl Museum. This thriving city is now home to museums designed by internationally known contemporary architects such as the Kimbell Art Museum, Bass Performance Hall and the Modern Art Museum of Fort Worth. Fort Worth is a beautiful combination of forward thinking design and historical country living. We are excited for you to explore a city that is a great representation of Texas history and culture.
Where to Stay

Omni Fort Worth
When arriving in Fort Worth, check yourself into the Omni Fort Worth Hotel. The architecture of this building is photo-worthy in itself. The Omni Fort Worth Hotel is the highest rated place to stay on Trip Advisor, and for a good reason. It has a great view of the gardens, valet service and is located in vibrant downtown, just a ten minute walk from Sundance Square with easy access to Bass Performance Hall.
If you aren't able to book at the Omni Fort Worth, we suggest you head to the Worthington Renaissance Fort Worth Hotel. This hotel lives up to its name with a classic and historical style and feel to it. It is also rated very highly and has wonderful customer service.
Where to Shop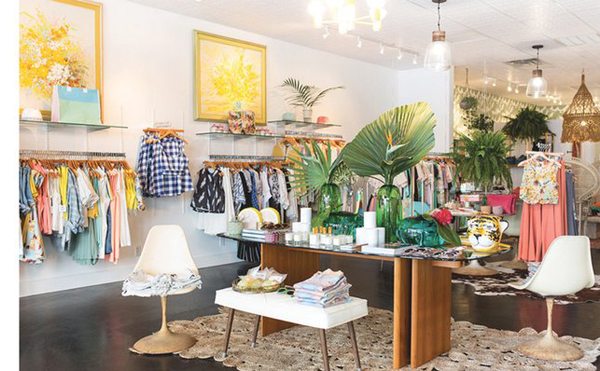 Beehive
You're not going to want to miss shopping at Beehive. This boutique will have you walking out of the store as if you were walking out of a magazine. The best way to describe their clothing is modern vintage.
If staying hip and relevant is something you strive for, head to Esther Penn. They quickly update what's in store so you could shop there more than once a week and find something new each time you go.
If you're looking to unwind with some antiquing, Montgomery Street Antique Mall is the place to be. Not only do they have a casual atmosphere, wall-to-wall antiques and great prices, but they have also a Secret Garden restaurant making it easy for you to take a break and have something delicious before you head out again to find your treasure.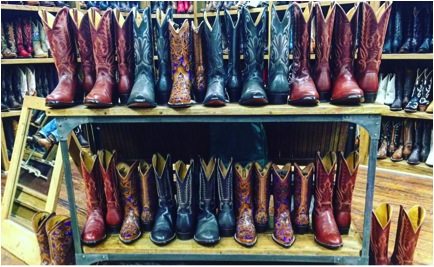 M.L. Leddy's
Have you been looking for a pair of boots that are unique to your personality? Well, you deserve the best, and the best handmade boots in Fort Worth (and maybe even Texas!) come from M.L. Leddy's. We're all about being unique here at Shop Across Texas, and custom boots are a great way to do that.
Need to add a little more character to your home? Old Home Supply House is full of unique vintage pieces that will set your place apart from the next gal. Careful going there, though if you're like us, you'll end up spending hours there dreaming up all the cool things you can do with your house and these new architectural elements.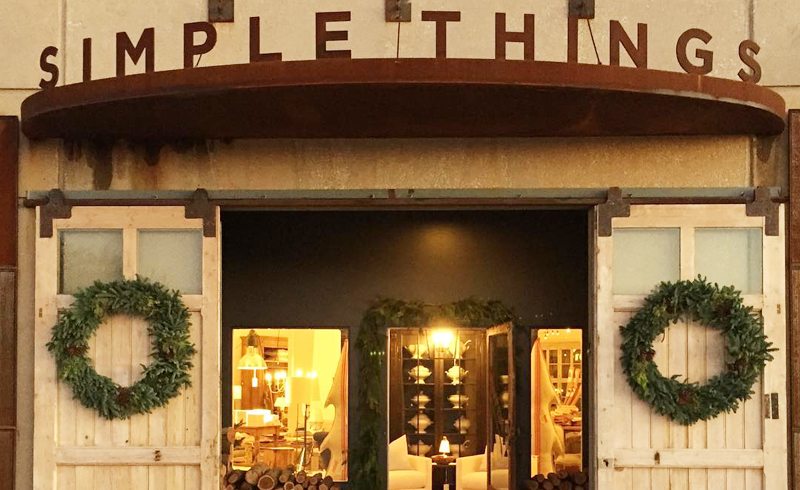 Simple Things Furniture
Simple Things Furniture have the best sofas and chairs in Fort Worth, hands down. These people CARE about what you sit on and how your sofa will change the atmosphere of your home. They care about the quality of each piece that is picked to be in the store, too. Great collections and worth your stop. Period.
Where to Eat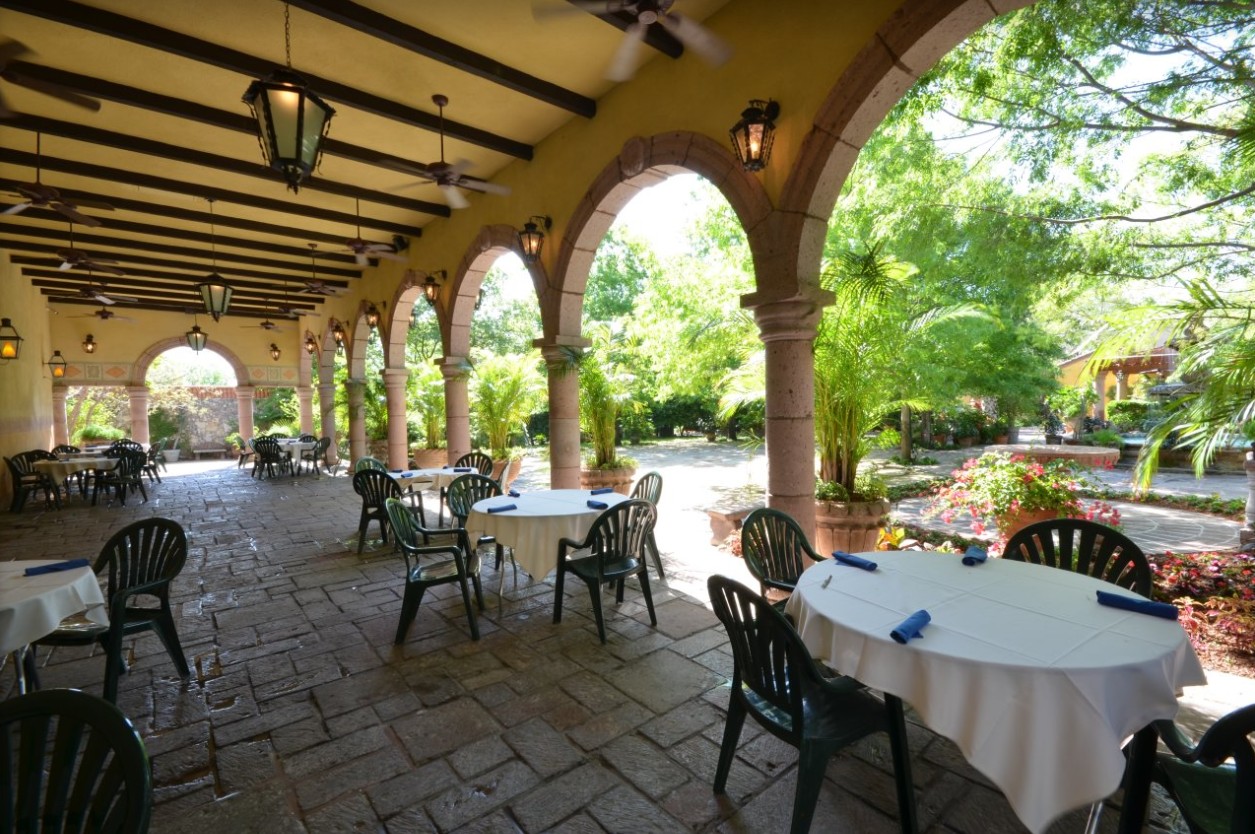 Joe T. Garcia's Mexican restaurant
No trip to Fort Worth would be complete without a meal at the famous Joe T. Garcia's Mexican restaurant or Angelo's Barbecue for simply amazing ribs. Both restaurants have a long standing history in Fort Worth and are top picks among locals.
Looking out on to Sundance Plaza lies a beautiful 2,300 square foot patio space called The Bird Café. Whether you sit inside or out, this exquisite restaurant focuses on delectable small plates that will have you hooked on coming back.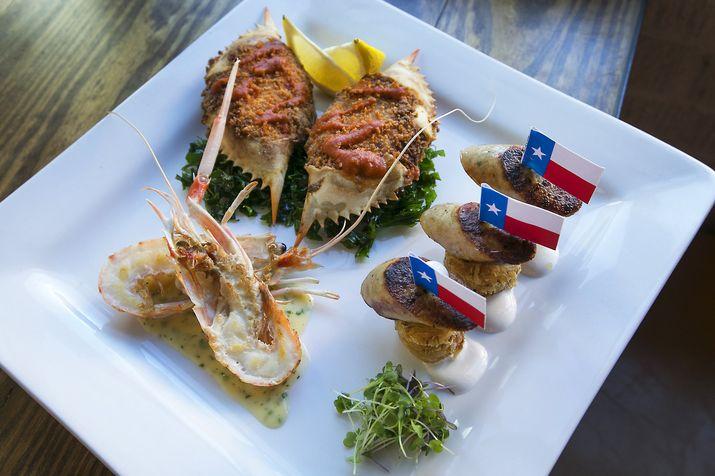 Lonesome Dove Western Bistro
Lonesome Dove Western Bistro is a perfect choice for delicious Texan cuisine. The food ranges from rabbit and rattlesnake appetizers to an excellent steak that will make your mouth water. Whether you are new to Texas or just visiting the Fort Worth area, this bistro will give you something to write home about.
It doesn't have to be breakfast time to eat pancakes. Ol' South Pancake House has fourteen fun ways to have your pancakes prepared. We recommend the Elvis pancakes with peanut butter and bananas!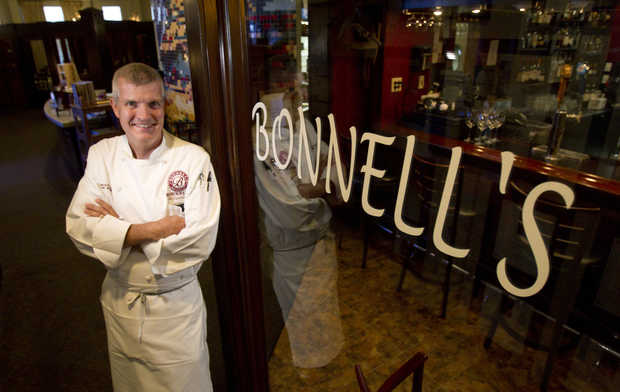 Bonnell's
Bonnell's restaurant not only serves culinary masterpieces, it teaches us all to follow our dreams like owner Jon Bonnell did after he quit teaching and opened this restaurant. Not only did opening Bonnell's work out from him, it worked out for all the locals' taste buds. His Texas dishes include fresh gulf seafood, grass-fed beef and wild game specials. We say it's a must-visit for any food lover.
Inside a renovated 1920s church is Fort Worth pride and joy, The Blue Bonnet Bakery. This adorable little piece of history not only has a fun past but an exciting future as it gains new sweet lovers daily. They provide doughnuts, monkey bread and (for the ones who want to go, but want to skip the sweets) breakfast and lunch selections.
What To Do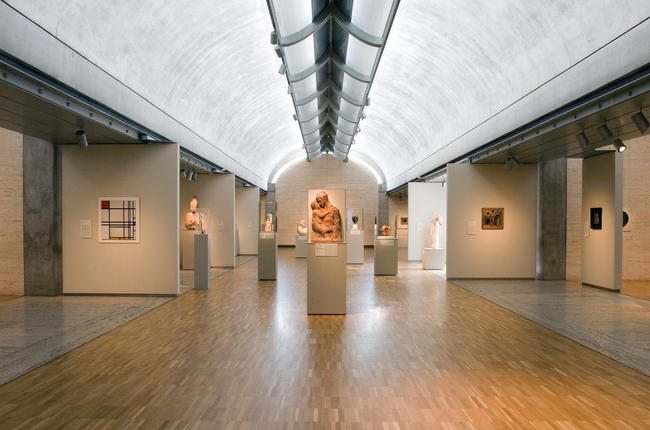 Kimbell Art Museum
Fort Worth's cultural scene is pretty impressive with the Kimbell Art Museum. The museum adds to the beautiful architecture of Fort Worth. The Kimbell has special exhibits and collections of masterpieces from around the world.
The Modern Art Museum of Fort Worth maintains one of the foremost collections of modern and contemporary art. It's dedicated to collecting and interpreting international developments in post-World War II art. The Museum is closed on Mondays and has a $10 entry fee.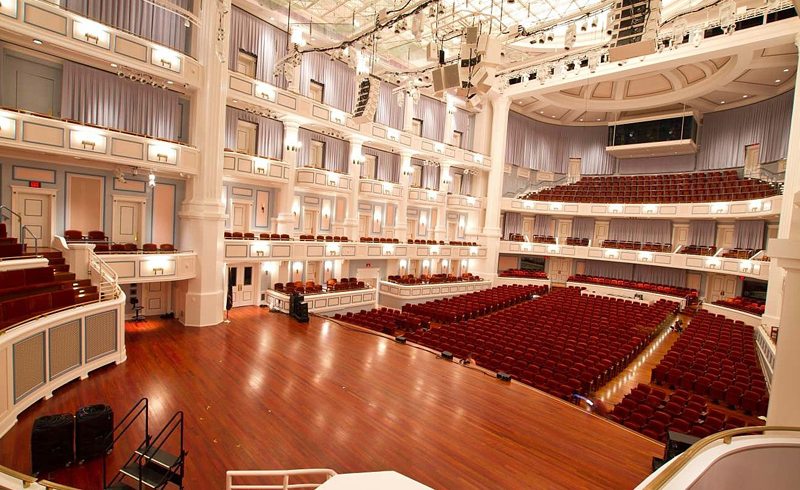 Bass Performance Hall
The world-renown Bass Performance Hall is home to the Fort Worth Symphony Orchestra, Texas Ballet Theater, Fort Worth Opera and the Van Cliburn International Piano Competition. This classic European opera house seats 2,042 people every seat is a great seat.