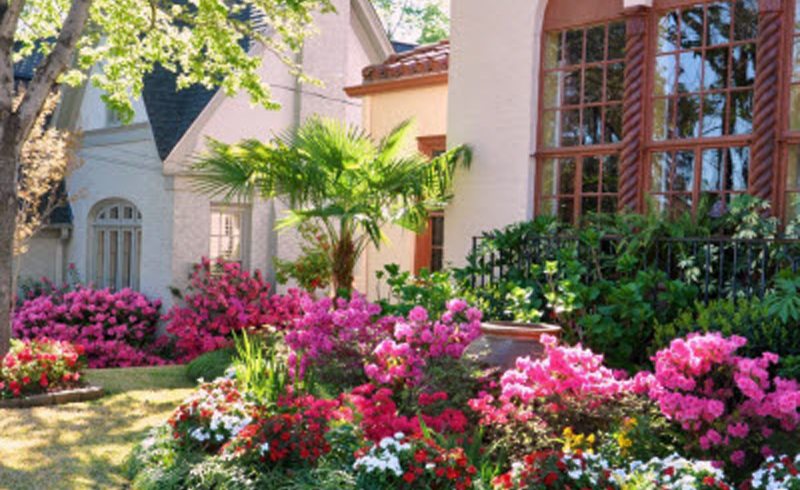 We're huge supporters of the weekend shopping getaway to refuel and recharge. One of the best spots in Texas for retail therapy is Tyler. Just a quick—and scenic—90 minute drive from Dallas, you'll find Tyler is more than just the Rose Capital of America. It's a shopping mecca that surprised and delighted the Shop Across Texas fashionistas.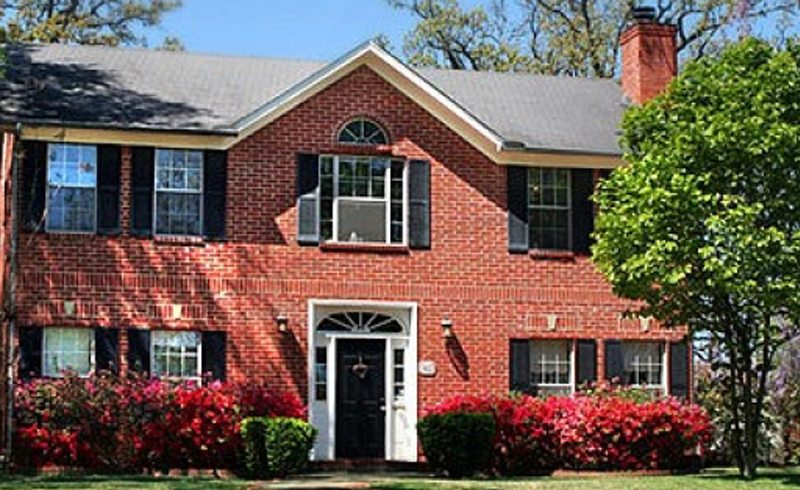 Rosevine Inn B&B
After you're done soaking in all of the beautiful foliage that is east Texas—a true jaw-dropper when the leaves are changing—drop your chic weekender bag off at one of the many lodging options in Tyler. If you're traveling on a budget, book the Holiday Inn on South Broadway for some of the friendliest service in Tyler, try Rosevine Inn B&B for a definitively homey feel or spend the weekend indulging at Kiepersol Bed & Breakfast where you'll enjoy tastings at the on-site winery and elegant meals at the Estates Restaurant.
Start the afternoon off on the right foot, and head south on Old Jacksonville Highway toward some of Tyler's best shopping in Swann's Plaza. Stop by Best Store Mary V's by Shelby, on par with any of Dallas' best boutiques. A veritable Tyler fashion institution, Mary V's has styled some of Tyler's most fashionable with designer names like Seven for all Mankind, Eileen Fisher and Nanette Lepore.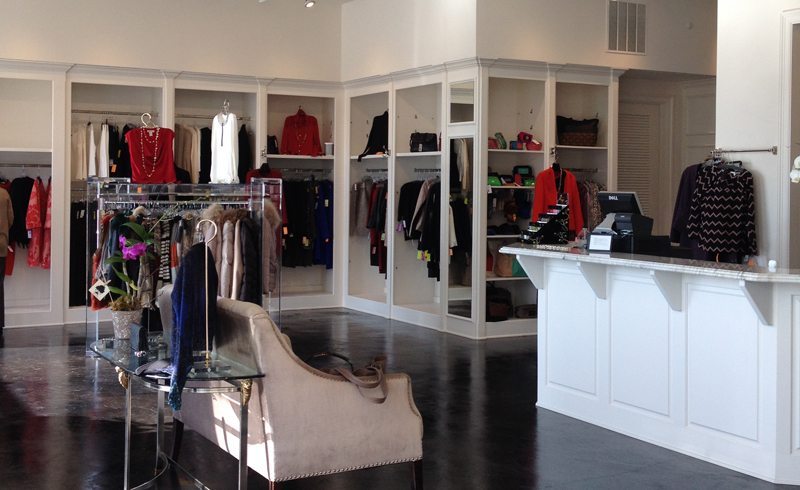 Tyler Best Store Mary V's by Shelby
Just next door you'll find Best Store Spinout with tons of goodies to choose from. Stock up on the latest Jon Hart designs, Texas-themed tees and Minnetonkas here. Keep browsing for on-trend party dresses, a wall of jeans in every shade and even a small children's accessories section. Be sure to take your time to sort through the small sale room in the back for some of the best deals!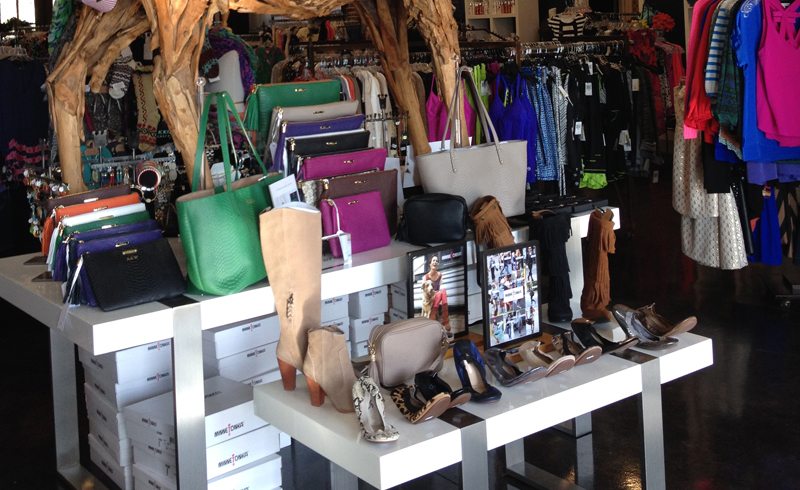 Tyler Best Store Spinout
If you're in the market for quality furniture from a family-owned business, don't miss Best Store Swann's Furniture Store—for which the plaza is named—or simply take a stroll around the store for easy design inspiration. Stop by local favorite The Kitchen Drawer for all of the kitchen gadgets you never knew existed but somehow always wanted. Or, pick up some new kicks at the New Balance store next door.
As dinner time rolls around, exit Swann's Plaza and take a right back onto Old Jacksonville Highway until you see Juls approximately 5 seconds down the road. On Friday night this Asian fusion restaurant will be packed with a lively evening crowd, but the craft cocktails at the bar—and designated waiting area—will make the wait for a table seem all too short. If the weather's nice, ask for a table on the patio overlooking the river and marvel at all of the amazing shopping you've just accomplished across the way at Swann's Plaza.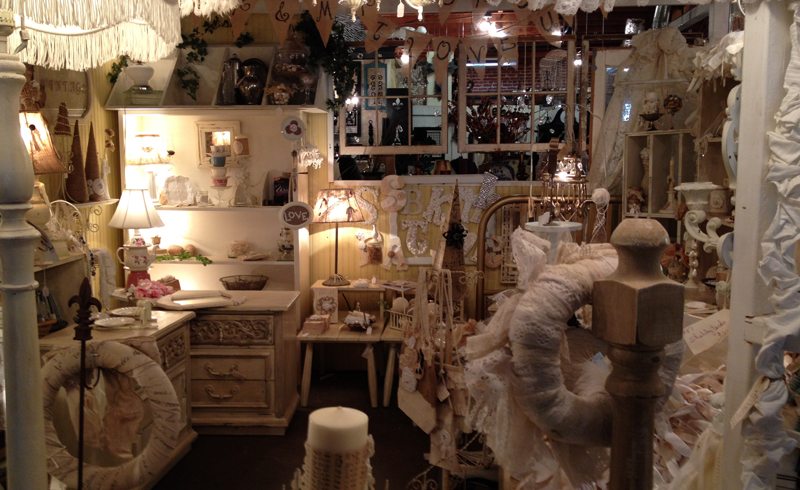 Tyler Best Store Ye Olde City Antique Mall
Spend the first part of your Saturday at Best Store Ye Old City Antique Mall and Flea Market for some of the best antiques in Tyler. Shop Rose-adorned China, reasonably-priced antique furniture and vintage knick-knacks in this multi-room building.
Once you've had your fill of antiques, head to La Piazza Shopping Center for a mid-afternoon snack at the Tyler location of Texas' famous Collin Street Bakery. Indulge in a Cookieccino and a pastry before heading a few doors down to Best Store Bridgette's.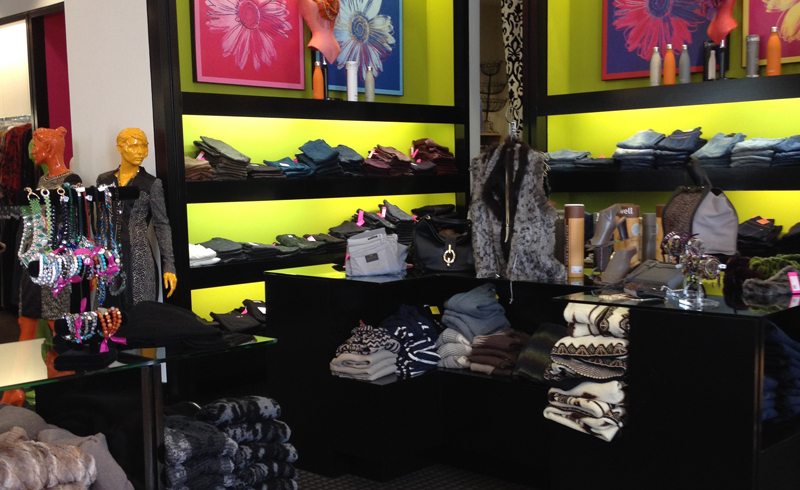 Tyler Best Store Bridgette's
Browse names like Nicole Niller, Milly and Bailey 44 on bright-colored mannequins, and settle into Bridgette's attached art gallery shoe boutique for some of the prettiest shoes you've ever seen. The shoe boutique opens up into neighboring Harley's for Men. Make a mental note to send your hubby back for an expertly tailored suit as you pick him up a few ties.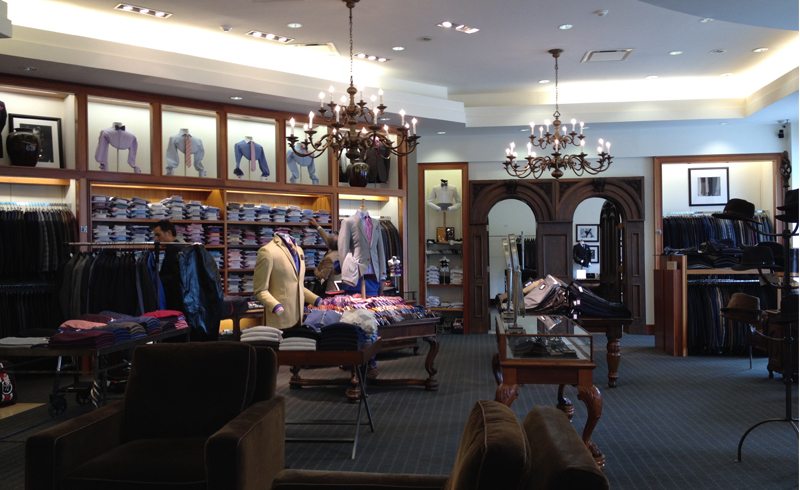 Tyler Best Store Harley's for Men
End your weekend of retail therapy with a bang, and head to True Vine Brewing Company's OPEN TAPS event held from 5 – 8pm on the last Saturday of every month. As Tyler's only brewery, True Vine became an instant hit with the locals after opening its doors to the public in 2013. Snack on local food, browse local art and enjoy local music while you sip—you guessed it—local beer from True Vine. Individual tickets are $15 at the door and $10 online, and there's plenty of root beer on hand for the under-21 attendees.