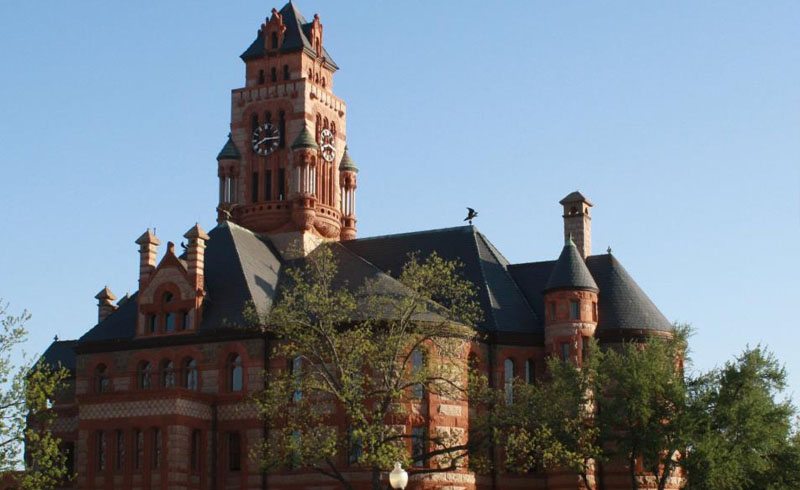 Just south of Dallas, Waxahachie is known for its charming downtown square, Victorian and gingerbread homes, and some great antiquing. The south side of the square has been recently redeveloped and now features even more retail gems.
Where to Stay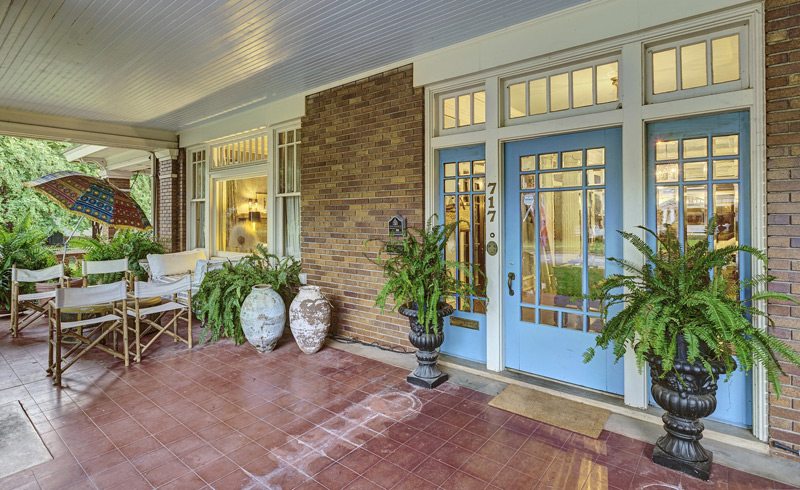 The English Merchant's Inn
Make Waxahachie feel more like home by staying at a bed and breakfast. Wake up to warm muffins, sizzling bacon and fresh toast at The English Merchant's Inn Bed and Breakfast. This historic mansion was built in 1916 with an unbelievable story about an English cotton merchant and his bride who built the house. Find out more when you stay, and be intrigued by the history of Waxahachie.
Where to Shop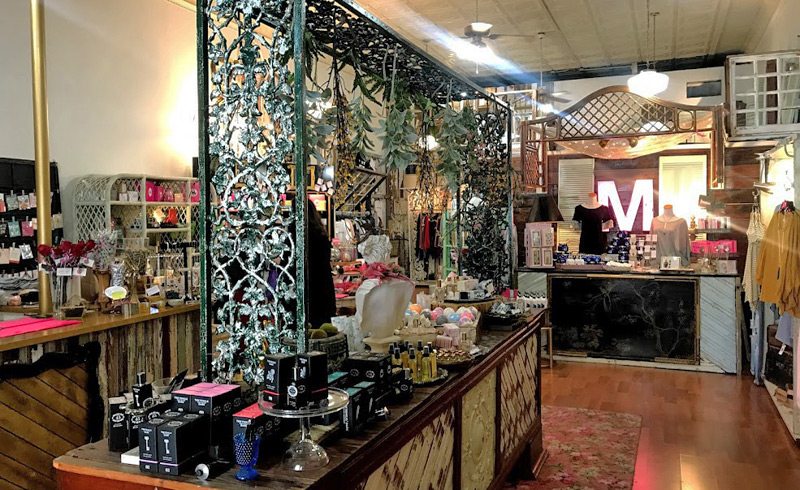 Multitudes
Multitudes is a forward-thinking shop that always has the most adorable tees at the ready. They have a free-spirited Texan style about them that we love.
Everyone loves a "Two-fer."  Three Bears Headquarters is a salon and boutique all in one! You can indulge in the adorable clothing and accessories while also getting a makeover or waiting on your color to set in – how fun is that?!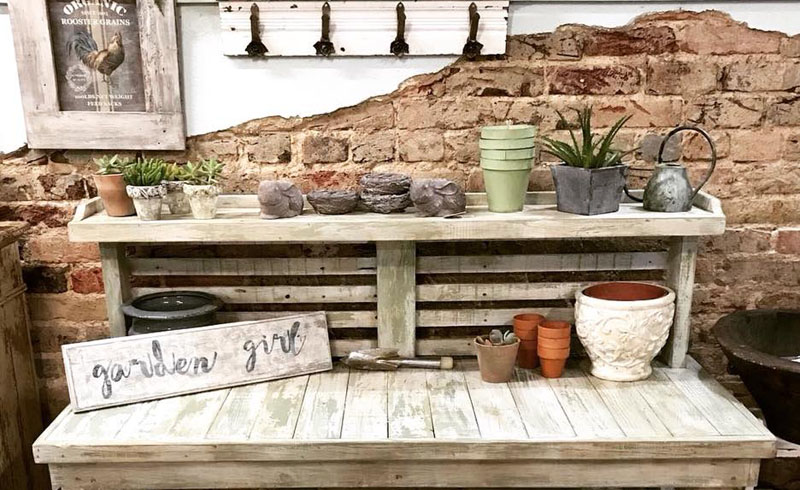 Farmhouse
If you are looking for something special, look no further than Farmhouse. They carry the most adorable vintage and up-cycled furniture, home décor and more. With over 10 vendors who sell their products in store, you're bound to discover a new treasure.
Located in historic downtown Waxahachie, Old Town Village Antiques is a store that will take you back in time. It has something for both the older and younger generations as it provides vintage and retro pieces.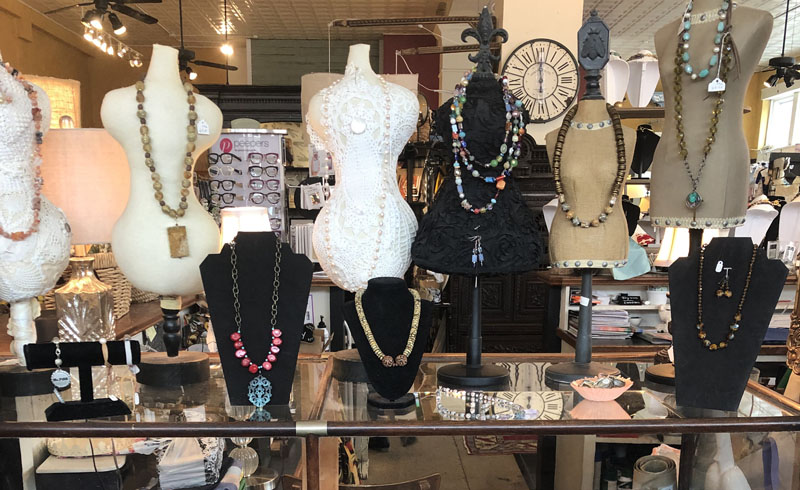 The Dove's Nest
The Dove's Nest is a one-of-a-kind store. You can find adorable home décor and gifts all over this unique treasure trove. BONUS: this store is also a full restaurant where you can sit down, relax and enjoy anything from a hot panini or salad to one of their homemade desserts.
For all you art fans, Ellis Country Art Association is the place for you to pick up the perfect work of art for your home. If you already have the perfect home décor, then try your hand at one of their many art classes to impress your loved ones when you return home.
Where to Eat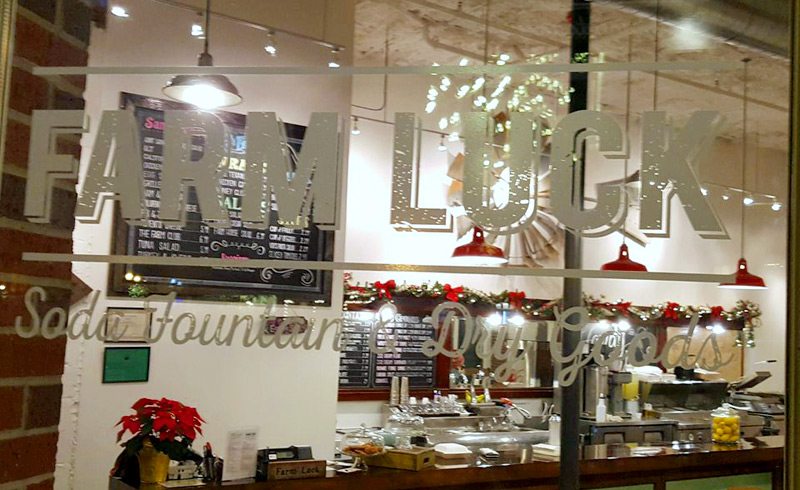 Farm Luck
Farm Luck Soda Fountain & Dry Goods is the perfect place to take a break while shopping on the square. The pimento cheese sandwich and tomato soup is to die for. This old-time soda fountain will take you back to simpler times when boy and girls would sit on bar stools sharing milkshakes and waiting in line for the jukebox.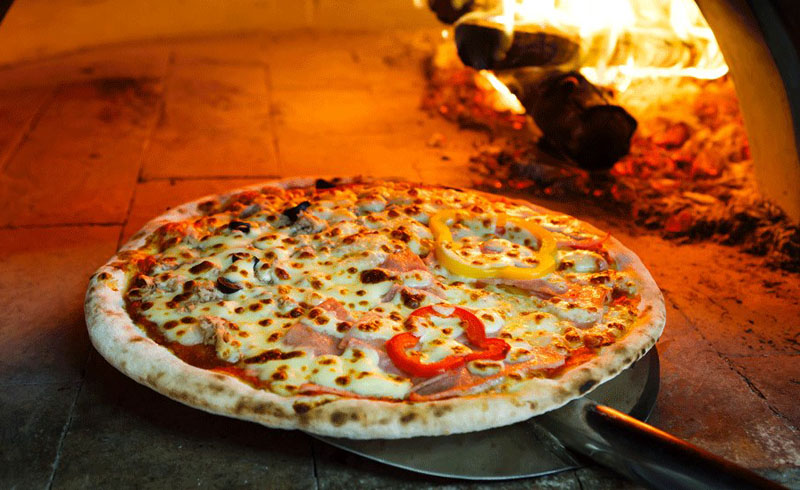 Bistro 115
You can't get a better atmosphere than at Bistro 115. It has a charming and elegant, yet still casual vibe, which is perfect for a simple lunch or an delicious dinner. Oh, and have we mentioned the food is incredible? Get the Shrimp Aglio-E-Olio—you won't be sorry.
If you're craving a good old-fashioned burger, Oma's Jiffy Burger is the best place to grab a meal. It's a Waxahachie tradition, known for the Omita breakfast taco. No matter what day it is, this little joint is packed with locals…and that's a glowing recommendation in and of itself.
What to Do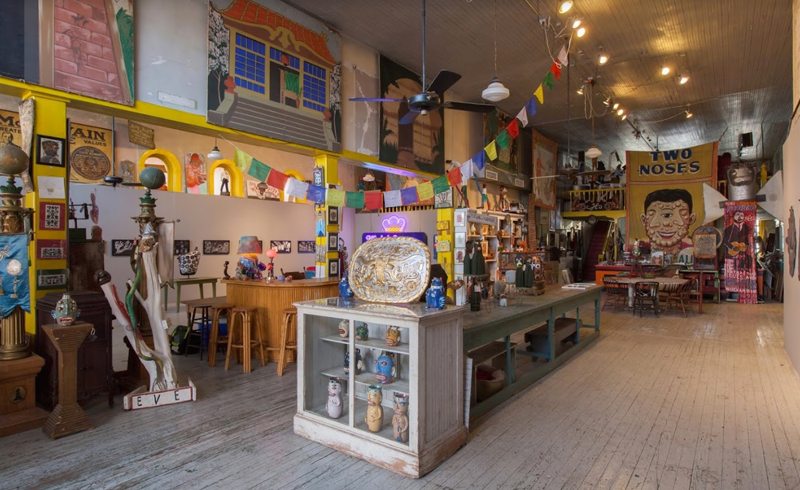 Webb Gallery
Webb Gallery has mysterious, unusual and truly striking photos, tramp art, costumes, books and more. It's really a sight to behold. Webb Gallery is housed in a 10,000 square foot building just off the square and is open Saturdays and Sundays 1—5pm. If you're in town, check it out!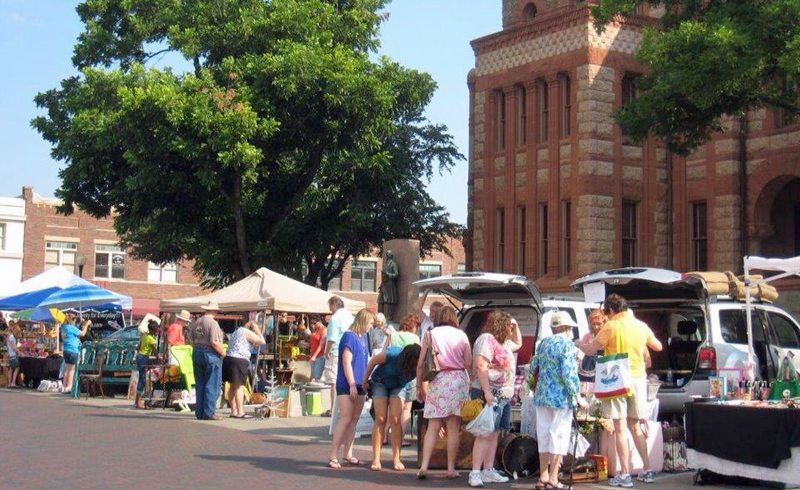 Junk in the Trunk
Four times a year, Waxahachie sets up shop on the square for Junk in the Trunk. You and your friends can shop through trunks of goodies and find treasures you can't live without.