Pie is always a good idea! All over Texas are amazing bake shops, but it takes a special baker to be considered one of the Best Pie Shops in Texas. We've done the research and we've tasted the pies—check out our list for the Best Pie Shops in Texas!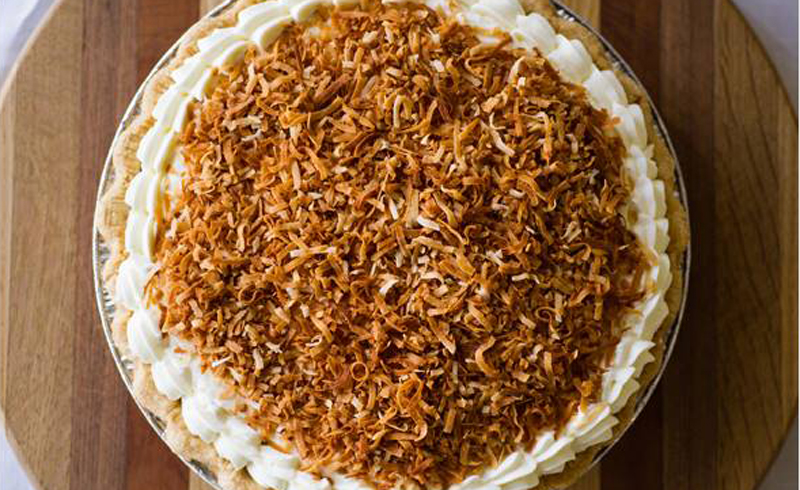 Austin – Upper Crust Bakery
Everyone in Texas is going cocoNUTZ over the Coconut Cream Pie at Upper Crust Bakery. Only available January through mid-October, make sure to get yours while it's in season! This iconic bakery has been in business for almost 30 years and has become an Austin staple for travelers.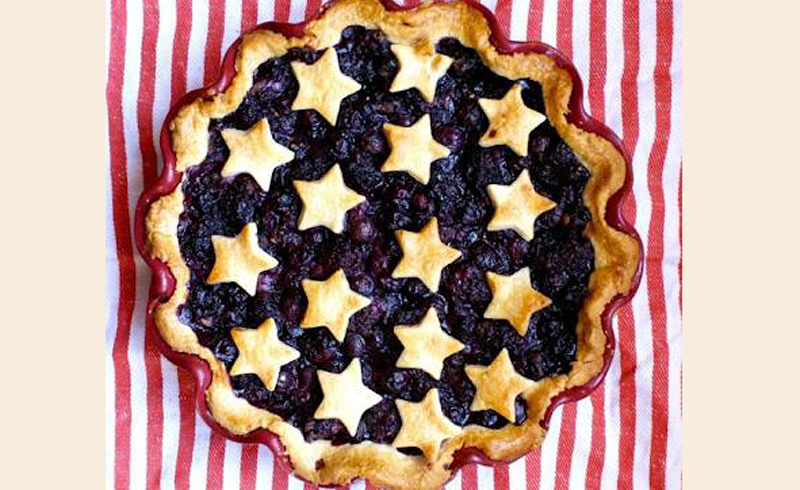 Coppell – Just Pie
We consider this place the "hidden gem" of Texas pies. Found by one of our editors at the Coppell Farmer's Market, Just Pie excels in every kind of pie. From traditional to fruit to cream—no bad pie has ever come out of this bakery.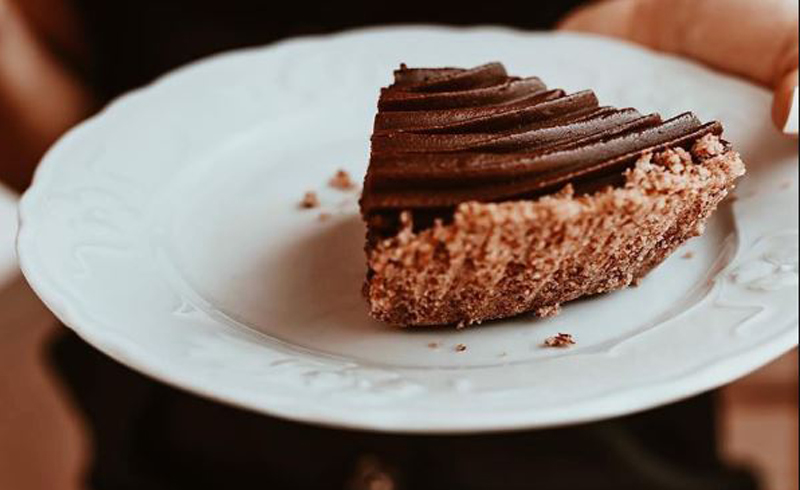 Dallas – Emporium Pies
For the perfect mix of sweet and salty, the Smooth Operator pie from Emporium Pies is the perfect choice. With a smooth chocolate center and a pretzel crust, this pie is a must-try during a trip to Dallas.The best thing about these pies (other than their taste) is that they are made with no hydrogenated oils, no artificial preservatives or dyes, and no corn syrup or additives. Only the REAL stuff is used by Emporium.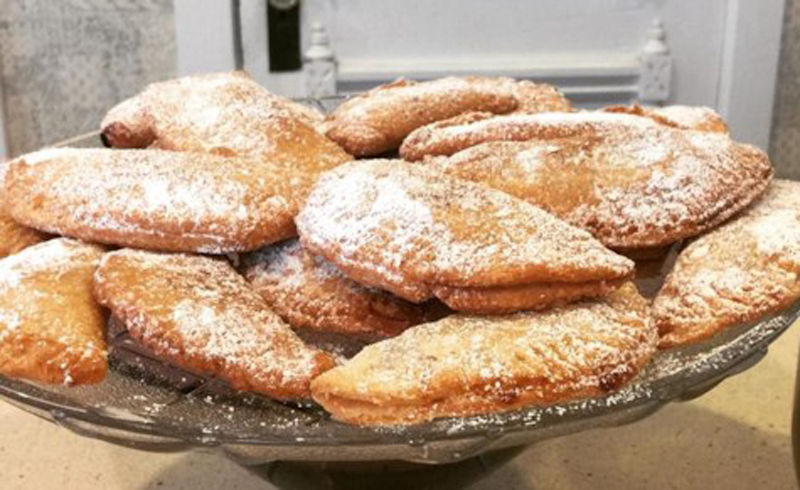 Decatur – Sweetie Pie's Ribeyes
Photo: allrecipes.com
This place is the real deal. Sweetie Pies Ribeyes might be mainly known for their Ribeye steaks, but their pie is out of this world. Our favorite is the fried apricot pie. If you're traveling, you can call ahead (940-626-4555) to order since the experts (AKA us) know that it is best served right out of the oven.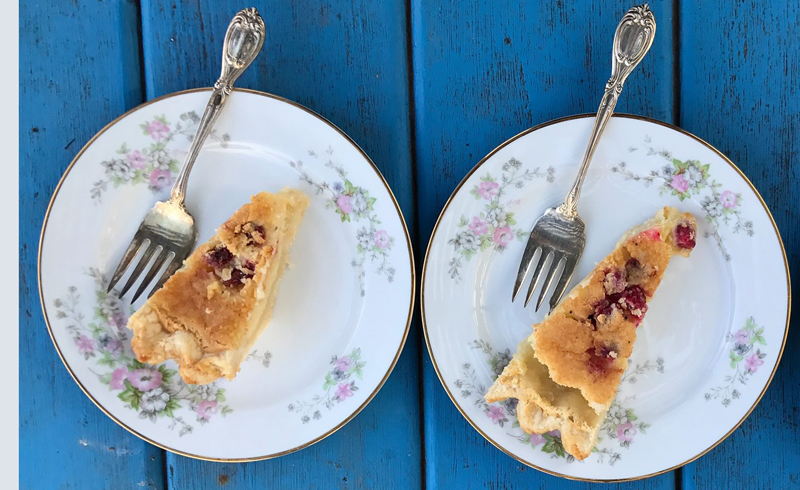 Fort Worth – Sweet Lucy's
You have never tried a Buttermilk Pie quite like the one from Sweet Lucy's! They spike their buttermilk filling with a hint of TX Whiskey making it completely unique. This specialty pie company makes made-to-order pies that will keep your tastebuds begging for more.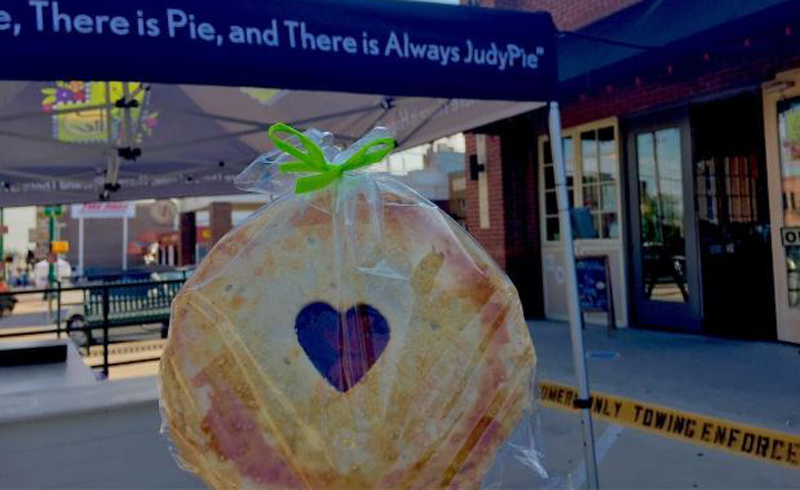 Grapevine – JudyPie
Some pies are baked with love, this pie is baked with Texas (and love, of course). Using Texas-grown buttery pecans, a slice of this pie is a legit slice of heaven. JudiePie pie's are made from scratch each day and only use homemade crust and fresh fillings. Their crust is legendary and has been talked about all throughout the Lone Star State.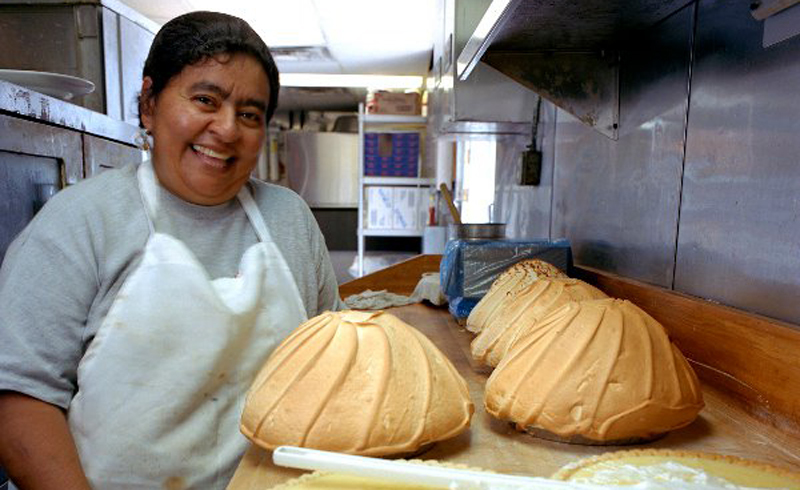 Marble Falls – Bluebonnet Café
Always served with a smile, Blue Bonnet Café is famous for their Lemon Meringue pie! Many celebrities have made a trip to visit this small town gem like Texas Governor Rick Perry, Lyle Lovett, and Willie Nelson! With over 10 different kinds of pies made in-house, this is the perfect place to get your sweet tooth fix. Make sure to visit during their "pie happy hour," weekdays from 3-5 PM.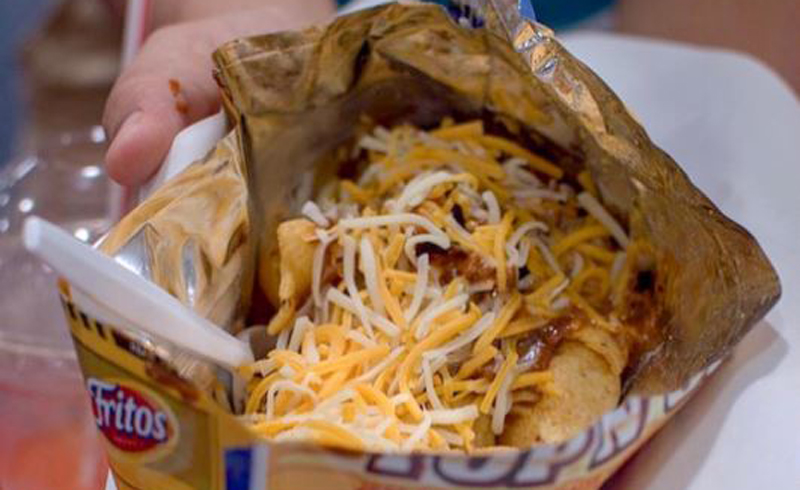 Texas – Frito Pie
It wouldn't be an authentic list of Best Pies in Texas if we didn't include Frito Pie. The best place to find it, according to our expert on the subject, Jim Ferguson, "is best served at a concession stand on a cold Friday night during halftime at a high school football game."
Here is Jim's recipe:
       A bag of Original Fritos

        Wolf Brand Chili (from a can, no beans)

        Shredded longhorn cheese

        White diced onion to taste
Instructions:
Put the last 4 ingredients into the bag of Fritos and eat it with a spoon on a cold night (yes, it's THAT easy).
Jim's homage to Frito Pie: "She said she'd love me 'til the day she died, if I gave her good lovin' and fed her Frito Pie." Every Texan, especially women, love them some Frito Pie!