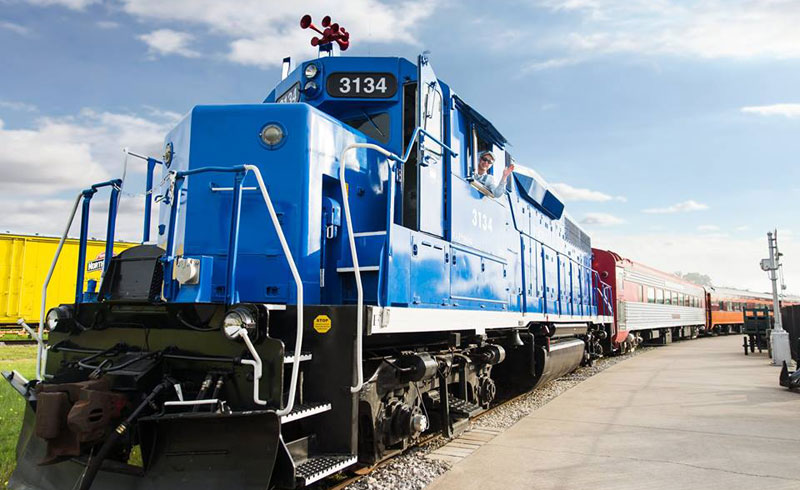 Austin – Austin Steam Train Association
All aboard! Travel through the Texas Hill Country in style on the Austin Steam Train Association's train rides. Our go-to ride is the Hill Country Flyer, which travels 33 miles each way from Cedar Park in Austin to Burnet. Upon arrival in Burnet, you'll experience a shopping and dining extravaganza in downtown. On Saturdays, get a taste of history and catch a Wild West gunfight next to the court house. The association doesn't just offer the Hill Country Flyer – check out their schedule to indulge in themed rides such as the Sunset Express, the Princess Flyer or special Holiday Flyers.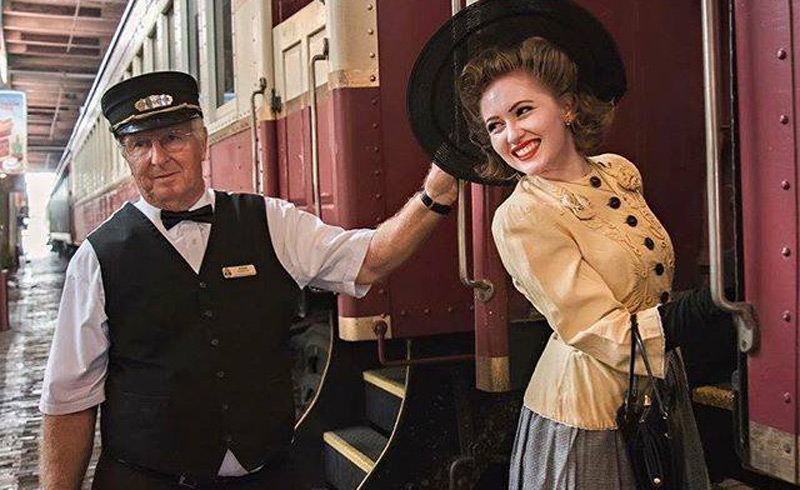 Grapevine – Grapevine Vintage Railroad
Travel back in time on the authentic 1920's Victorian coaches of the Grapevine Vintage Railroad. Ride along the famous Cotton Belt Route between the Grapevine train depot in Historic Downtown Grapevine and the Fort Worth Stockyards. The GVRR has two vintage locomotives, including a 1953 GP-7 diesel locomotive and "Puffy," a 1896 steam locomotive, which is the oldest continuously operating steam engine in the south. Rethink date night and enjoy the popular Jazz Wine Train or the Halloween Witches Brew Train for some adult-only festivities. Can't find a babysitter? No worries! GVRR hosts family-friendly events such as the Trick 'R Treat Trains and the North Pole Express.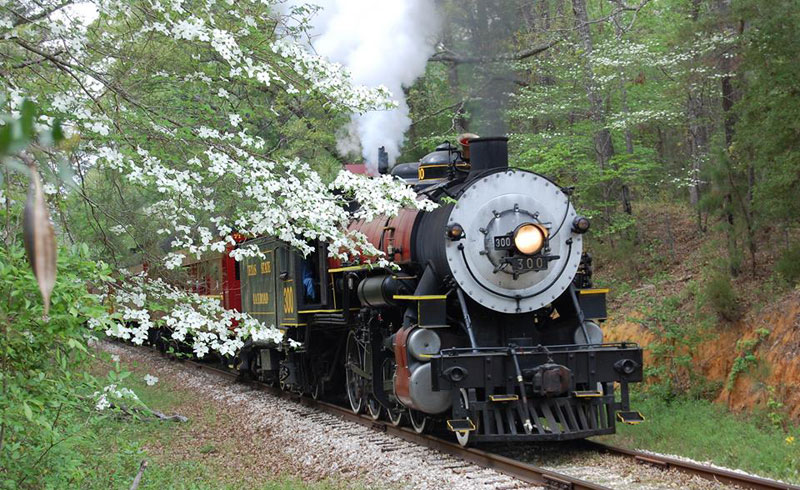 Palestine – The Texas State Railroad
Plan your next party on the The Texas State Railroad! Reserve a private car and travel the 50-mile round trip between Palestine and Rusk in luxury. Pass over 24 bridges and soak in the East Texas views. Grab a bite to eat and a little something to drink while you kick back with your favorite people. The Texas State Railroad has been featured on TLC for its famous Polar Express train ride that will have everyone uber excited for Santa this year. You can have the full Polar Express experience complete with hot cocoa and pajamas! The holiday rides don't stop there. You can also hitch a ride for the Easter or Halloween train adventures! Check out the website for dates and ticket prices.