A Perfect Weekend in College Station
If you're heading down to Aggieland to visit Texas A&M University, see friends, or just to experience all that the college town has to offer, you're not going to want to miss the hotspots of College Station. Whether you're looking to see all the Aggie traditions, student life, or just eat with the locals, these are the places you don't want to miss.
Where to Stay: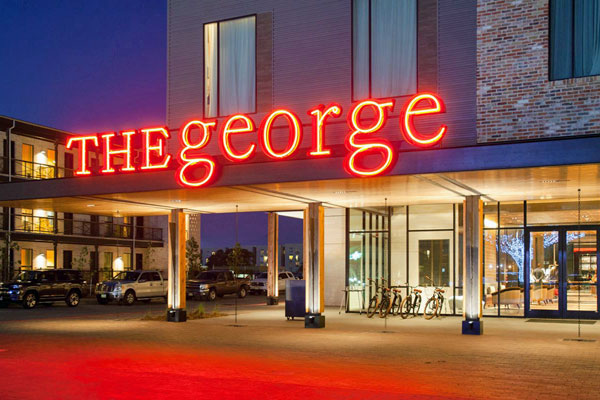 Located right off the main drag of town, The George offers a beautiful boutique hotel experience near pretty much everything you'll want to do in College Station. The hotel boasts Texas flair and is located in the heart of Century Square, making it walking distance from great places to eat and shop.
Where to Eat: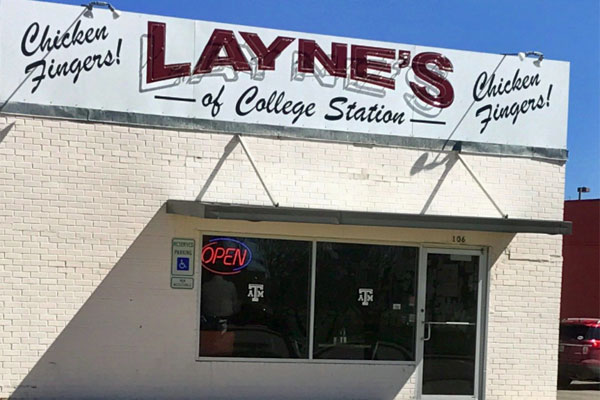 No trip to College Station is complete without stopping by the students' favorite chicken joint, Layne's Chicken. The original storefront is decked out head-to-toe in maroon and white. While not the healthiest option, the food is a staple of College Station. If you want to eat like a local, you have to eat at Layne's.
For something a tad more upscale, while still having the laid back college town vibe, try Napa Flats Wood-Fired Grill. With pizza, pasta, and just about anything else that can be fired up on a grill, Napa Flats is a great place to sip wine and enjoy great company.
If you're looking for a great place to fill up after a night on the town, Fuego Tortilla Grill is the place to be. Often tweeted about by Texas A&M alum and current Cleveland Brown Myles Garrett, Fuego is a favorite among Aggies for late night tacos, breakfast tacos, or really just tacos at any time of day. Open 24 hours a day, six days a week, Fuego offers a vast menu of tacos sure to excite any appetite.
If you like a warm, cozy environment to pair with your morning cup of joe, you have to stop by Sweet Eugene's House of Java. Strong wifi, a menu of coffee and food, and a vibe that makes you feel like you're sitting in your own TV-sitcom coffee shop is what makes Sweet Eugene's a popular spot for students. Whether you need to study for a minute, want to catch up with a friend, or just enjoy espresso, Sweet Eugene's is the perfect spot.
What To Do: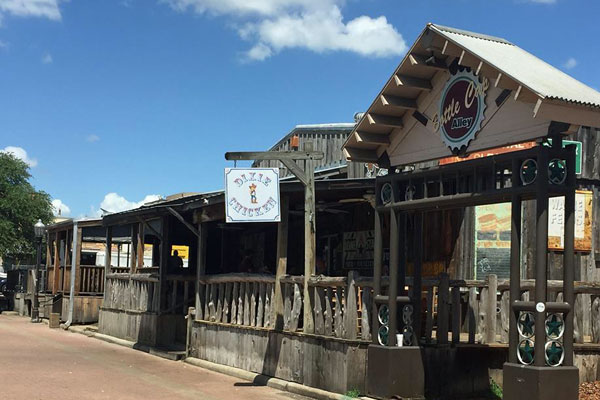 If you're looking for nightlife in College Station, the Northgate Bar District has something for everyone. Whether you want to get a pitcher of beer at Aggieland classic, the Dixie Chicken, or are looking to dance the night away at the Foundation Lounge, you're sure to find a place that suits your liking.
College Station is home to the George H.W. Bush Presidential Library and Museum. If you're interested in American history, the museum is open seven days a week and admission won't break the bank.
It's hard to miss what is often noted as the "North Star of College Station." Home of the 12th man, Kyle Field stands tall as the largest stadium in the state. Take a guided tour for the chance to see more than you ever could on gameday.
Where to Shop:
For on-trend styles that won't be what everyone else bought at the mall, Sabi Boutique is your perfect stop. Offering a wide variety of styles in fashion and home goods, Sabi is a favorite for locals. Plus, if you're coming in for a game weekend, or just want to be in the Aggie spirit, they have a great selection of maroon options!
If you're looking for quality Aggie gear, Aggieland Outfitters is your one-stop shop. With three locations in College Station, a great selection of name-brands and college classics, you can't go wrong with Aggieland Outfitters. This is the perfect place to get souvenirs of your trip.
If all you need is t-shirts, The Warehouse has all you could ever need. Local college students love The Warehouse for its extensive selection, including comfort colors, and low prices. For budget-friendly Aggie gear, the Warehouse will be your best friend.
The newly developed Century Square is a great place to shop and dine during your weekend in College Station. You can easily pop from one shop to the next, and this new area brings an urban feel to the classic college town.