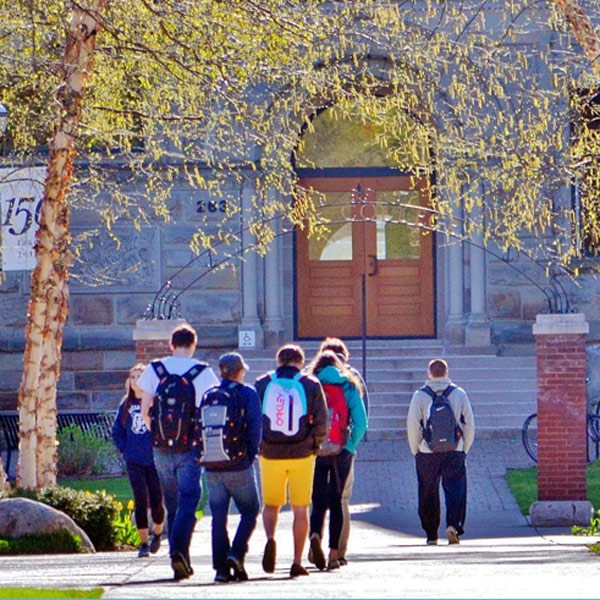 Rent Your Books
Textbooks come with a steep price…especially in college. Avoid the costly fees by renting your books through your university's bookstore or through online sites like Chegg or Amazon. You can still highlight and take notes in them, just at half the cost!
Get to Know Your Professors
Always, always, always introduce yourself to your professors on the first day of class. Not only does this help you create a relationship with them, it makes you stand out in sea of students.
Buy a Planner
Between classes, social events and football games, it can get really difficult to keep track of everything you have going on. Buy an agenda so you can keep everything in line and to help ensure sure you don't forget anything! Feeling super organized? Color-coded pens will help you coordinate your tasks to organize your planner even further.
Stock Up On Game Day Dresses
Apart from the game itself, there is always a second nail-biting moment on game days…your #OOTD. Avoid a last minute freak-out by stocking up on cute clothes ahead of time in your university's colors.
Don't forget the accessories—necklaces, earrings and sunglasses can go a long way!
Dress for Comfort in Class
Ditch the old high school uniform because classes are not exactly the place to dress up. Pack plenty of big t-shirts, Nike shorts and yoga pants because even though most people probably won't set foot in the gym all semester, they dress like they're headed there after class.
Memorize Your Schedule
There's nothing more embarrassing than walking into class late—or worse, showing up at the wrong building. To avoid the humiliation, memorize your course schedule before classes start. Not good at memorizing? Set your schedule as the wallpaper on your cell phone so you can double (or triple) check as you're walking to class.
Pack a Sick Kit
The first time you get sick at college is the worst, and unfortunately your mom won't be there to rub your back or make you homemade soup. However, you can make this experience a little more bearable by packing up all the meds you'll need ahead of time! Stock up on plenty of Advil, Sudafed and of course some canned soup. And make sure you know where the health center is!
Use Bed Bath & Beyond Delivery
Packing up your whole bedroom can be exhausting, especially after you add in all the extra essentials that mom insists you'll need. Make it an easier process with Bed Bath & Beyond's "Pack & Hold" program. Shop your hometown store and pick up everything at the Bed Bath & Beyond location closest to your university's campus. This saves a LOT of car space for even more shoes.
Bring Extra of Everything
When your mom is getting on your case about bringing extra this and extra that, listen to her! Somehow everything gets lost in the moving process, especially important electronic cords and chargers. Bring extra phone and computer chargers as well as plenty of extension cords and batteries—you won't regret it!
Leave the Printer at Home
At Most Schools, you don't want to waste money or crucial dorm space by bringing a printer. Double check with your university on their printing plans so you don't empty your pockets buying ink and paper.
Remember to RELAX!
Although the beginning of the school year can get very overwhelming and stressful, don't forget to take time to relax. Go for a walk, grab lunch with a friend or catch up on that Netflix show you haven't had time to watch. Challenge yourself to stay involved and on top of your schoolwork, but don't forget to take time for yourself.