Staying fit used to be so simple in high school when JV soccer practice was all you needed. But without that structure it can be a lot harder to find time to work out in college. To make it a little easier on you, we've compiled some of our favorite ways to stay fit in college.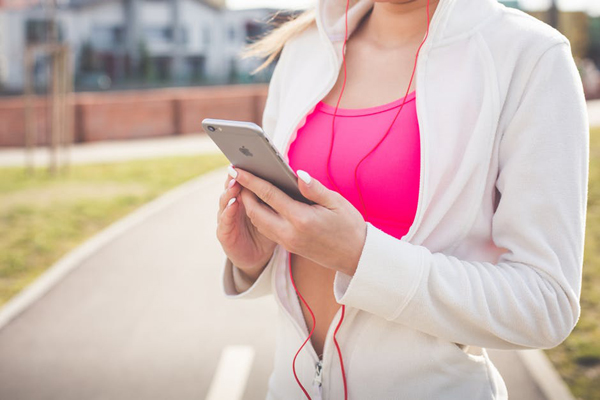 Play a Sport
It worked in high school, so it will still work now. And no, we don't mean be a walk-on for the D1 Tennis team. Join an intramural team where you can play a friendly (or not-so-friendly, depending on how competitive your friends get) game of flag football, ultimate Frisbee, and more against other teams from your school. Want the next step up? You can also join a Club team where you can relive your varsity days or try out a new sport playing against other colleges.
Take a Class
Having an instructor tell you what to do for an hour takes away the mental pressure of working out. Plus, if you go to the same classes regularly you'll find a community to help keep you motivated (nothing builds solidarity like a 5 AM spin class). Check out what classes your school's rec center offers, but also look at local studios — many will offer a student discount.
Skip the Bus
Pick a day to commit to walking everywhere, then strap on your FitBit and get moving. Even if your campus isn't crazy huge, you'll be surprised how far you walk just going to class. Plus, depending on how reliable your bus system is, it can even be the fastest mode of transportation — win/win.
Find a Friend
A little bit of social motivation does wonders. You're less likely to skip a workout if you know your friend is waiting on you (plus you'd miss out on the juicy gossip session). Try new things with your workout buddy, whether it's the new circuit boxing class or running the steps at the stadium. Having someone out there with you makes it more fun and a lot less intimidating.
Turn on YouTube
Bring the gym to your dorm room with YouTube. Whether you're looking for a relaxing yoga flow or an intense HITT workout, you can find it on YouTube. This makes it super easy to fit in workouts even when your schedule is tight, plus it's hard to get bored when new options get uploaded every single day.