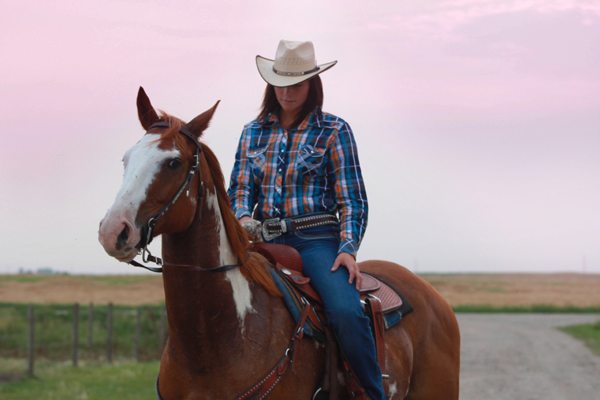 Enjoy this Texas guide for non-Texans highlighting how to be a true Texan!
Nearly everyone in the world has heard of, or perhaps even dreamt of, the great state of Texas. The Lone Star State is famous for its pickup-truck-filled streets, wild cowboys, delicious cuisine, and, of course, the Dallas Cowboys. However, living in Texas is much different than the extensive list of Texas stereotypes. As an out-of-state student, I expected to see a cowboy and eat baby back ribs every day, and I was excited about the horseback riding adventures to come on the weekends. However, I quickly learned that Texas, although the best state in the dang country, is not like living in a classic Western. Here are a few tips that I wish I knew before moving to Texas that will get you started on your journey to becoming a true Texan.
Every College in Texas is Your University's Rival
While Texas is home to some of the nicest people in the world, Texans are also pretty damn proud of where they come from. That sense of pride, paired with the holy game of football, leave Texas college students hootin' and hollerin' for their favorite team. You've most likely heard of extreme tension between the University of Texas at Austin and the University of Oklahoma. While the UT-OU rivalry is one of the oldest in the nation, that does not mean the UT football team is going to let up against other Texas teams, like Texas A&M or Texas Tech. If you go to Texas Christian University, your one goal in life is to be better than the Baylor Bears; however, the mighty Horned Frogs will do their very best to take down the SMU Mustangs and the Longhorns just the same.
Southern Hospitality is Real
This mysterious, magical land where everyone is nice to everyone that you've always dreamt of is right here in Texas. Say "yes sir" and "yes ma'am" to anyone you think may be over the age of 35. Wave at the stranger passing you on the other side of the road. You may think, "Why would I wave to a stranger?" The answer is simple: that stranger probably already waved to you. Boys—get ready to open some doors and pay the bill. Picking up that smooth, southern charm is a quick way to blend in with one of the friendliest crowds in the country.
"Don't Mess with Texas" isn't Just a Motto
What started out as a slogan for an anti-littering campaign, "Don't Mess with Texas" has transformed into a lifestyle. If anyone comes in from Oklahoma or California, be prepared to defend Texas's honor like you've lived here your whole life. Additionally, Texans take pride in things that represent their great state: Six Flags, the Alamo, the Dallas Cowboys. If you ever happen to be on a rooftop, feel free to scream "Texas is the best state ever!!" because it is, and no one from Texas will argue that.
Neither is "Everything is Bigger in Texas"
If you've ever wanted to eat a 100-oz steak, a waffle the size of your table, or an entire gallon of queso, you've moved to the right state. Texas, the second largest state in the nation, outdoes itself in just about every category. Big Tex, the mascot of the Texas State Fair, which is the biggest in the country, stands at 52 feet tall. Billy Bob's Texas, a concert and dancing hall in Fort Worth, prides itself on being the world's largest honky-tonk. AT&T Stadium, where the Dallas Cowboys play, is in a league of its own, and the Dallas-Fort Worth airport has its own post office and zip code. Big hair, big sports, big fun. Texas has everything in world—it's just bigger and better than everywhere else.