Who cares if temps are still over 90? The PSL has returned to every coffee shop in town, and our boyfriends and husbands are ghosting us to watch football, so as far as we're concerned, it. is. FALL. And we all know a new season means new clothes…and shoes…and bags.
We've scoured the gobs of fall 2018 trends to bring you six of our faves that are already being stocked at our 2019 Best Stores!
Millennial Pink, meet Gen Z Yellow
ICYMI, Millennial Pink has given way to a new shade du jour: Gen Z Yellow. But don't worry—you don't have to be a Gen Z-er to pull it off. If you haven't already, you'll start noticing yellow pretty much everywhere, from runway collections all the way down to Target. Now, we know what you're thinking—"yellow…tricky…" But we're here to defend the sunny shade, because it's actually a lot more wearable than you think. Blondes look great in buttery and lemon-y shades, while those who gravitate toward warm tones can rock mustard, canary and marigold. If you're still not sold, try the shade on shoes or a handbag to add instant punch to your look. So chic.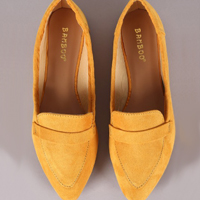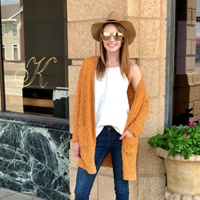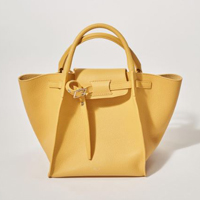 Betty & June – Abilene, Ella + Scott – Beaumont, By George – Austin
Cute as a Button
As they say in fashion, "what goes around comes around," and this next trend is vintage-inspired. Quite possibly fashion's most humble closure, buttons are taking center stage this season. Button-front skirts, dresses, jumpers, pants and sweaters will be e-v-e-r-y-w-h-e-r-e. But your standard button-down isn't going to cut it. Look for oversize buttons that are a feature of the piece.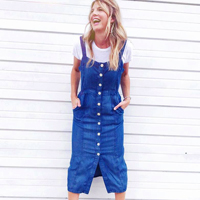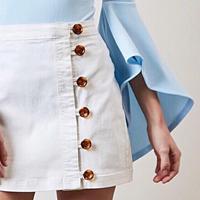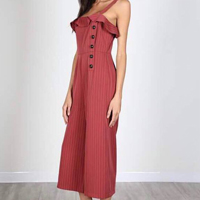 Style Crush by Hula Sue – Corpus Christi, Lilly Finch – Amarillo, Lilly Finch – Amarillo
Flip a Coin
We first spotted this trend hanging from the neck of a certain celeb famous for breaking the internet. Since then, coin necklaces are literally everywhere. Most feature religious symbols like saints and crosses, but there are all sorts of designs out there. Our favorites hang from delicate, rosary-inspired chains. Layer one with your other delicate necklaces for a truly customized layered look.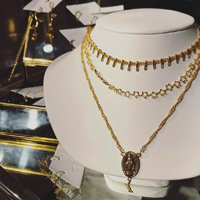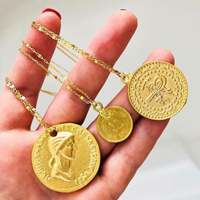 Raffkinds – Amarillo, Hemline – College Station
Rainbow Bright
Remember ROY G. BIV from elementary school? Here's a refresher: ROYGBIV = red, orange, yellow, green, blue, indigo, violet. Well, make ol' Roy your new bestie this season. We're DYING over gemstone jewelry in every color of the rainbow, and rainbow stripes are so playful, we can't help but smile. Take a cue from even the most serious of designers, who are lightening up by playing with every shade on the color wheel this season.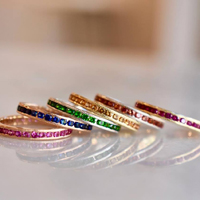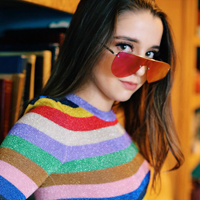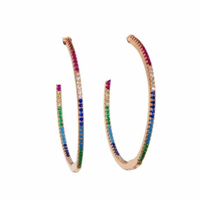 Eliza Page – Austin, GAL Fashion – El Paso, Accessory Concierge – Lovers Lane, Dallas
Go Speed Racer
This next trend really gets our motors running. Racing stripes lend a high-fashion, sporty touch to everyday basics. Look for jeans and leggings with stripes down the sides (the leg-lengthening effect is a total bonus), and the same goes for tops. We especially love it when the stripe adds an unexpected pop of color.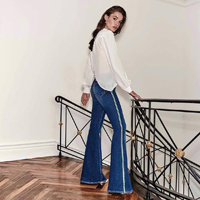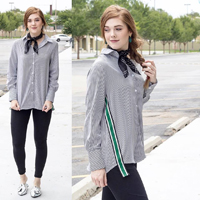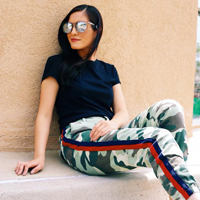 Tootsies – Dallas & Houston, Dotsy's Boutique – Amarillo, GAL Fashion – El Paso
Ugh! As if!
This one's for you, 90s girls. If Cher Horowitz was your original style icon, you won't be clueless about this next trend. Plaid and tartan are perennial fall favorites, but this season, the color-way that we've deemed "clueless plaid" is taking OVER. The now-iconic predominantly yellow plaid is THE pattern of the season, preferably in a mini skirt paired with a matching blazer. If that's too much, choose one or the other. However, plaid in other punchy colors like bright blue is just as on-trend, sans the pop culture reference.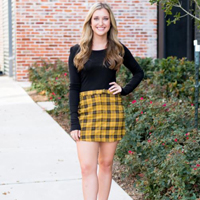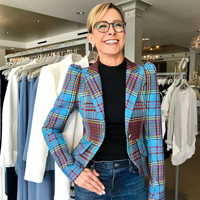 Sabi Boutique – College Station, Elements – Dallas