The best luggage for the holiday season     
Travel smart this holiday season with the best luggage fit for your lifestyle. The holidays can bring on many stresses, but choosing what luggage to use shouldn't be one of them (got 99 problems but a suitcase ain't one). Upgrade your bags to the best of the best in luggage.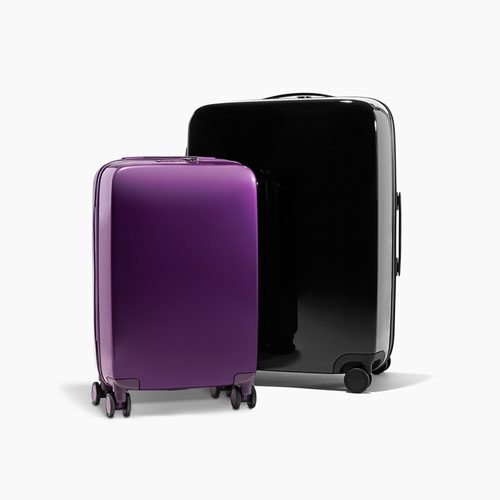 Raden, A50 Set – $595
This set from Raden offers "beauty & brains." Using an app on your phone, the A50 can track your bag, give you the bag's weight, and charge your phone. Raden thought of it all—from technology to durability. The A50 set comes with both the carry-on and checked bag sizes and is offered in 7 different colors with the option to mix and match the two cases. They thought of everything, so now all we need is a cocktail to get through security!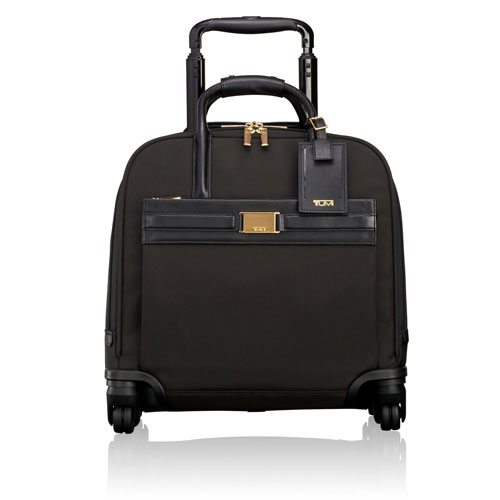 Tumi, Shannon Compact Carry-On, $675
Headed on a short overnight work trip? This bag is the perfect solution for the working girl. The 4-wheel carry-on has compartments for your laptop, folders, and a change of clothes. Tumi offers free personalization, so you can add a personal monogram to your classic sleek black bag.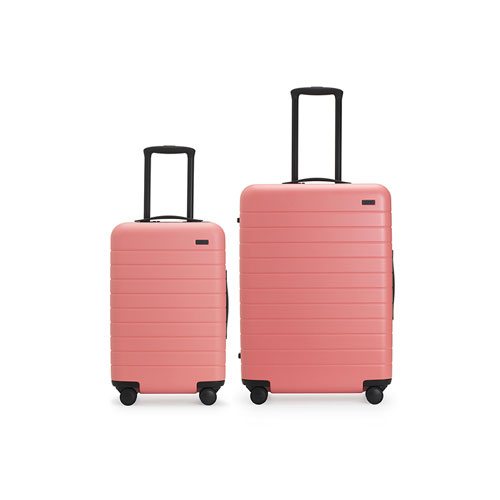 Away, Set of Two – $450
Purchase a pair and you'll always have the perfect size at hand. Bonus: the carry-on always fits inside of the checked bag—perfect for storage. Choose from 13 beautiful colors and customize your case by adding some fun Away stickers for the best-looking bag in the airport. Not only does it look good, the Away bag has two convenient compartments inside and a strong casing outside with a TSA-approved zipper lock—because your shoes always deserve to be protected. This is also a smart bag with capabilities to charge any USB device. Long gone are the days of having luggage that only carried your necessities for a vacation.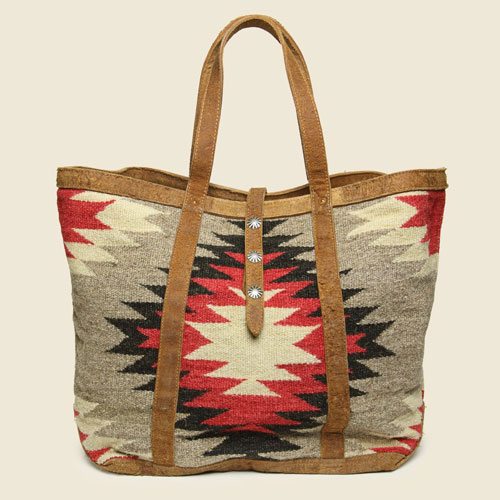 RRL, Murphy Wool Tote – $995
Make a statement with this Aztec multicolored tote. The bag is perfect for a weekend road trip or used as a carry-on for your next getaway. With two 8" handles and interior zip pockets, it's practical and a fashion statement all in one. Shop this bag conveniently at one of our best stores, Stag.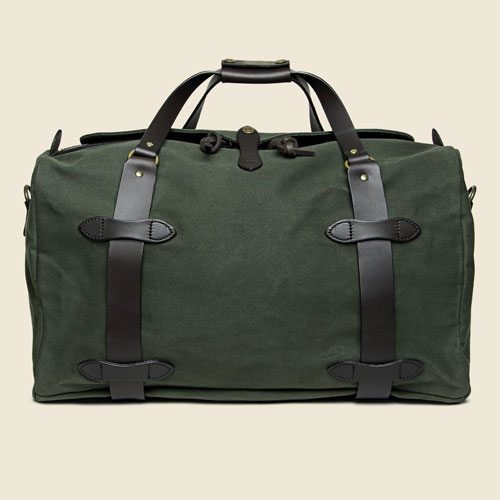 Filson, Medium Carry-On Duffle Bag – $395
This duffle bag was made for adventure. From it's rain-resistant Rugged Twill and durable Bridle Leather handles to the rustproof brass zipper and interior pockets, this carry-on bag can take you all over the world. Choose from three different colors at our best store, Stag, and you'll be ready to travel through your bucket list.