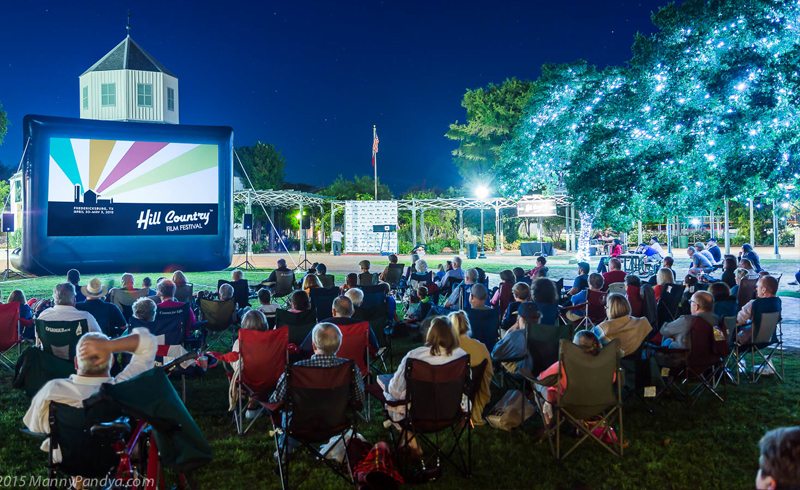 Join Fredericksburg for the annual Hill Country Film Festival in a town-wide celebration and showcase of filmmakers from both Texas and around the world.
Showing over 90 films, both short and full-length, The Fritztown Cinema welcomes independent films, Q&A's with the filmmakers, discussion panels, a filmmakers' lounge, and several festival parties. There are also local museums, historical sites, vineyards and authentic German food to experience throughout the day or in between showings for some down-home Fredericksburg fun!
Tickets can be purchased individually at the door for $10. If you're looking for the VIP treatment—an all-access badge includes access to all screenings with priority seating as well as an invitation to social events, exclusive festival parties, panel discussions, and entrance into the VIP Lounge, which offers complimentary drinks and food—you can purchase those online for $150.
Next Year's Dates:
TBD
Fritztown Cinema
2254 S. US HWY 87
Fredericksburg, TX 78624