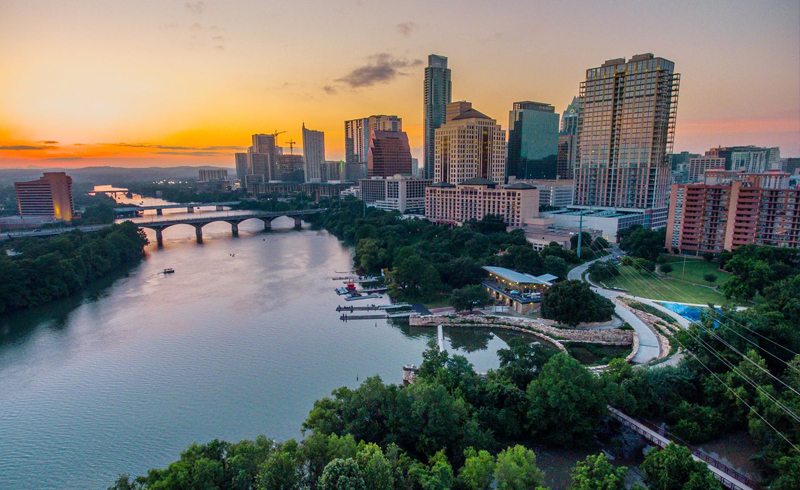 Austin is the capital of Texas and the capital of our hearts. A vibrant city, it's full of live music and longhorns, state senators and SXSW. Its residents do their best to keep it weird and its visitors reap the benefits. Take a jog along the lake. Take a tour of the State Capital. Explore the drag and eat a burger at a place called "Dirty's." It's all a part of the glory no one takes for granted here.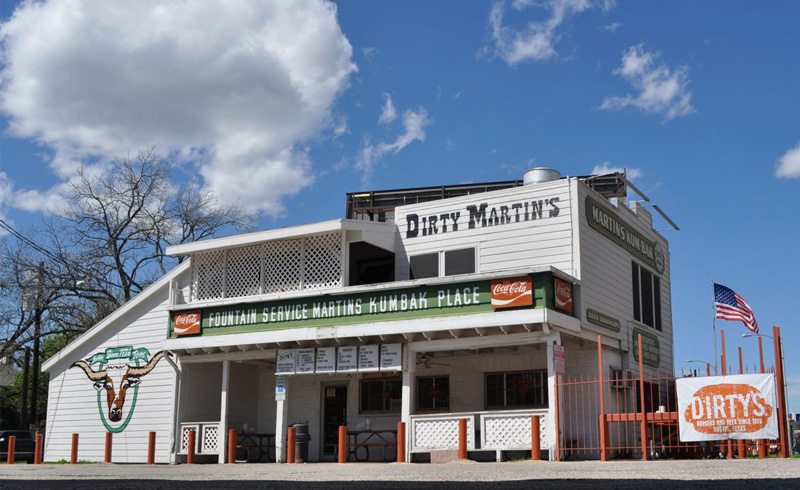 Dirty Martin's
There are lots of great hotel options in downtown Austin for a weekend getaway. Element Austin is the first eco-friendly hotel in the city and is walking distance to everything you need, and want.
The Four Seasons is legendary and sits majestically at the edge of downtown on the shores of Lady Bird Lake. (The Four Seasons gardens are also the preferred spot for "bat viewing" under the Congress Avenue bridge! Only in Austin.)
You should check out the historic Driskill Hotel, right on Congress Avenue, with beautiful views of the State Capital building (and a romantic second floor balcony bar with dreamy views of all the stuff we love about the city) . There's also a relatively new W Hotel downtown with a great vibe and lots of groovy people.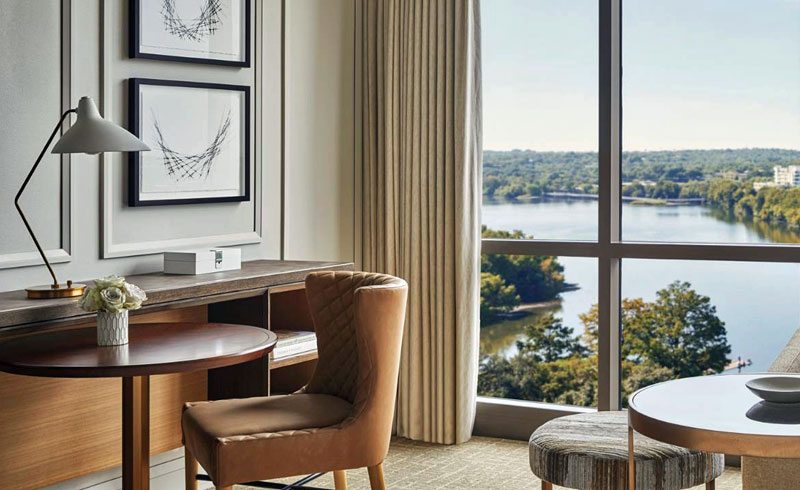 Four Seasons
Shopping in SOCO
Your first shopping day should start on South Congress, where you'll find an eclectic mix of retail, dining and quirky lodging options. Some of our favorite shopping spots are here, so find a good parking place (not easy to do) and plan to spend the better part of your day.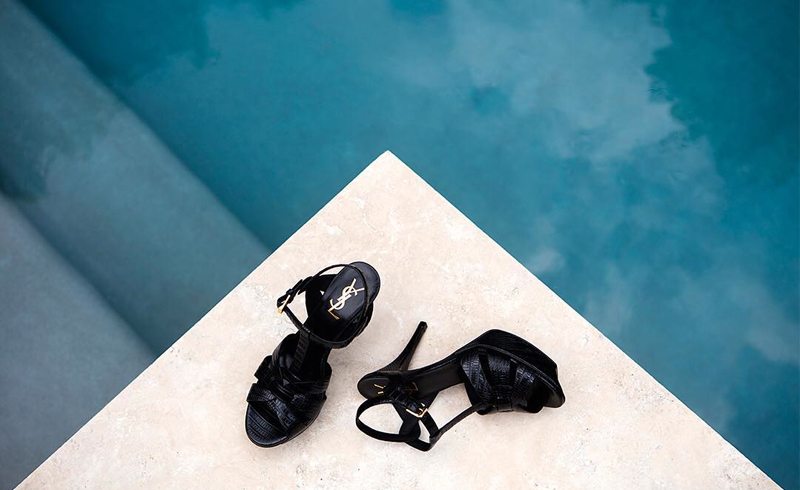 By George
By George is like stepping into Kendall Jenner's closet. We are talking the best of the best when it comes to designers and fashion trends. In addition to all the luxury clothes, By George also carries a beautiful selection of menswear and home décor. We know you won't leave this store empty-handed.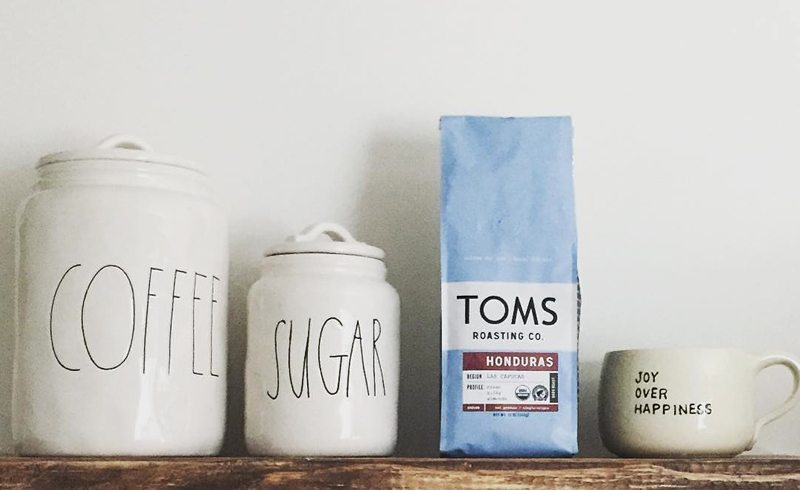 TOMS
The only TOMS store in Texas is located right in Austin, so obviously you have to go check it out! In case you aren't familiar with all that is TOMS, when you buy a pair of these shoes, another pair is donated to a child in need. So not only are you getting a pair of cool kicks to rock on the weekends, but you'll also feel good about your purchase.
Occasionally while shopping, we remember the men we left at home and have this urge to buy them something too. If you also struggle with this, then head to STAG – Provisions for Men. From clothes to a Where to Eat Pizza book, this store was made for the manly men in your life and he will love anything you get for him here.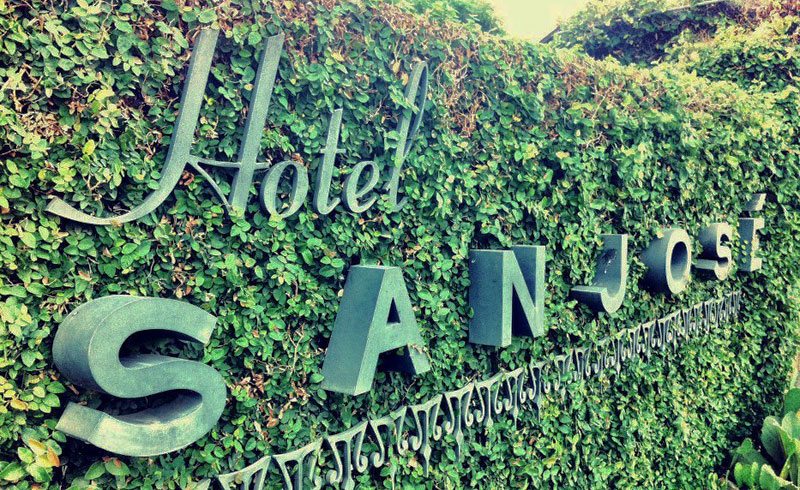 Hotel San Jose
Another South Congress highlight is Hotel San Jose. This bungalow-style hotel feels super exclusive and mysterious, hidden behind ivy covered stucco walls. They will protect you from the paparazzi!
Dining on South Congress is something most of us can only dream about, so prepare to eat your heart out. From the state's original food trucks to the legendary Guero's Taco Bar, food on South Congress reflects all the things we love about Austin. The South Congress Café is one of the city's go-to spots, so call for reservations and arrive early. (We love the crab cakes and the jalepeno venison meatloaf!)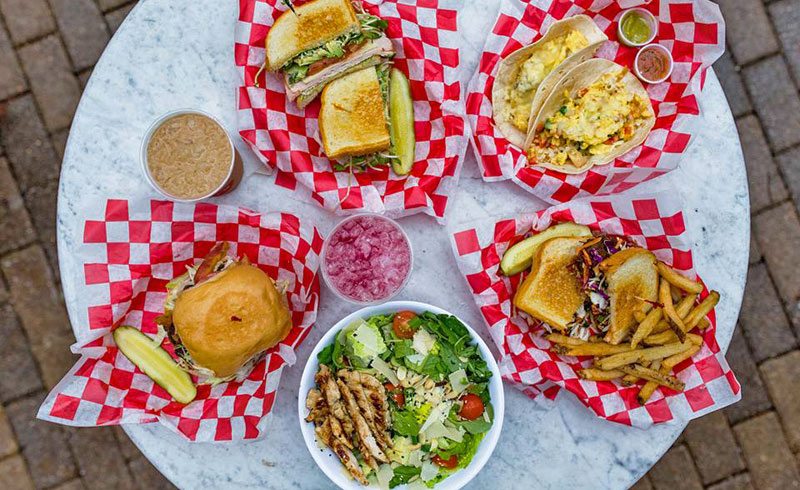 Jo's Coffee
Take an after-dinner stroll towards Jo's Coffee at 1300 South Congress where you'll find the instagramable mural painted on the side of the building: "I love you so much."
More Great Stores to Explore
Start day two on the right foot. Head to Valentines in Davenport Village for some of the best designer duds around. Owner Teresa Wendham created the mantra "the clothes you love to wear" to best describe the selection in her store, and we couldn't agree more. Personal shopping assistants put this shop at the top of our list.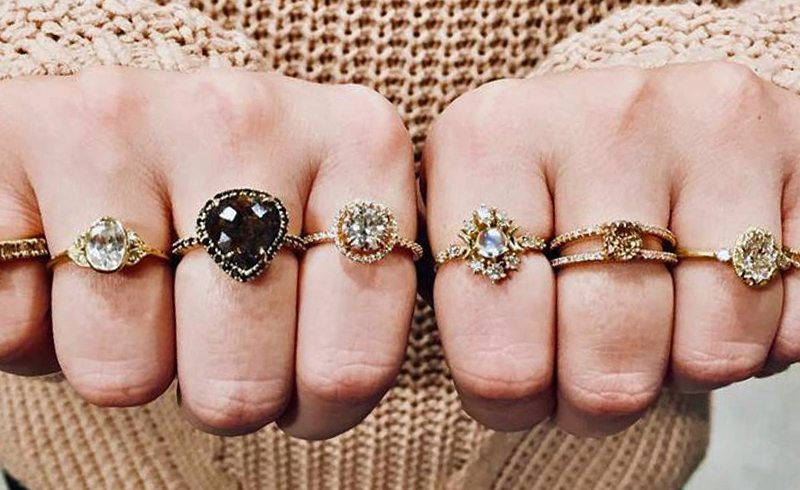 Explore 2nd
Explore 2nd Street in downtown Austin where you'll find a great collection of local boutiques. You will definitely need to go to Eliza Page to get the best jewelry to accessorize that new outfit. Eliza Page holds a special place in our hearts because they specialize in Texas designers, and what could be better than beautiful jewelry designed by Texans? You will be among stars like Aretha Franklin and Claire Danes when you shop here, and who wouldn't want to shop where they shop—duh.
We also love Nannie Inez on South Lamar for some of the best contemporary home décor. The designs from all over the world are sure to impress even the pickiest of shoppers and mothers-in-law.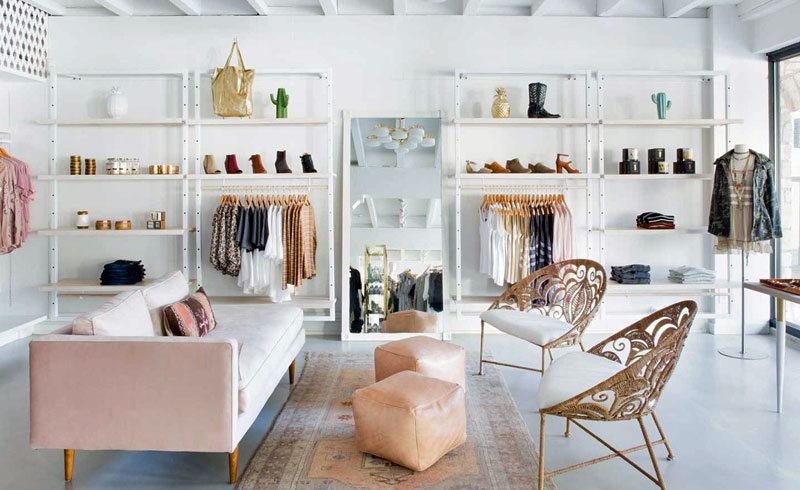 Adelante
And you can't miss Adelante. This sweet, chic boutique on West 38th Street has beautiful apparel, jewelry, and pottery. We love the ambiance of the store—especially the pink couch—adorable wicker chairs, and full length mirror so we can model our impressive finds for our friends.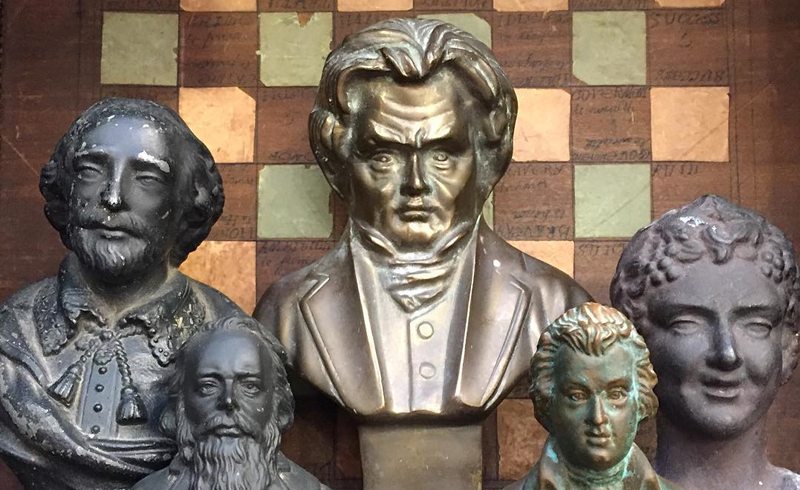 Uncommon Objects
We've saved the funkiest store for last: Uncommon Objects. The name really says it all when it comes to this store. Specializing in antiques, vintage jewelry, and quirky finds, this is a great place to pick up a gift or something to really put your coffee table décor over the edge.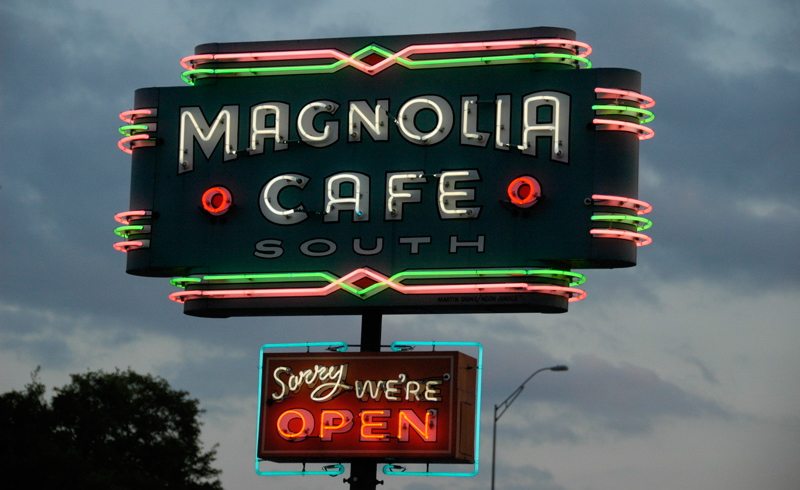 Magnolia Café
Just one more thing—because we love pancakes—don't skip Magnolia Café. Here you can enjoy a top-notch breakfast, complete with some of the best pancakes in the state! This classic diner is super popular among the locals, so be sure to stop and grab a bite before you head out.