We bet you didn't know San Angelo is known for its very own pearl. Did your eyes just get wide? We get it—we love jewelry, too. Yes, San Angelo is the home of the Concho Pearl, exclusively found in—you guessed it—the Concho River, which runs right through the middle of the city. These aren't just any ol' pearls, though (snooze); Concho Pearls come in irregular shapes and range from shades of light pink to dark purple. While you're on the lookout for these pearls (be careful not to fall in), make sure you take time to check out the San Angelo River Walk, named a "Great Place in America" by the American Planning Association. We're getting ahead of ourselves, so let's take your San Angelo getaway from the top, shall we?
Where to Stay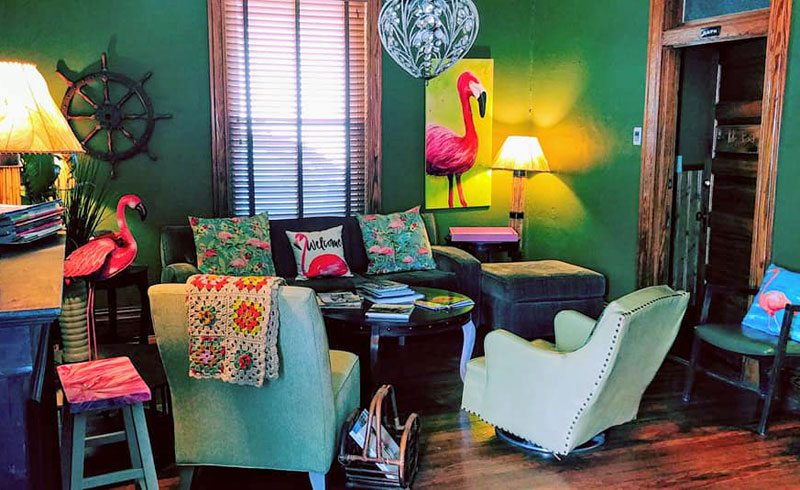 Flamingo Flatts
Hands-down, you'll want to book a room at Flamingo Flatts Boutique Hotel & Inn. Mom always told you to be a flamingo in a flock of pigeons, and this boutique-style B&B knows how to stand out in a crowd. Although the building dates back to 1908, the intimate inn has been re-imagined as a relaxing oasis in the middle of West Texas. From its beach-themed suites to its location just steps from downtown shopping, this is THE place to stay.
Where to Shop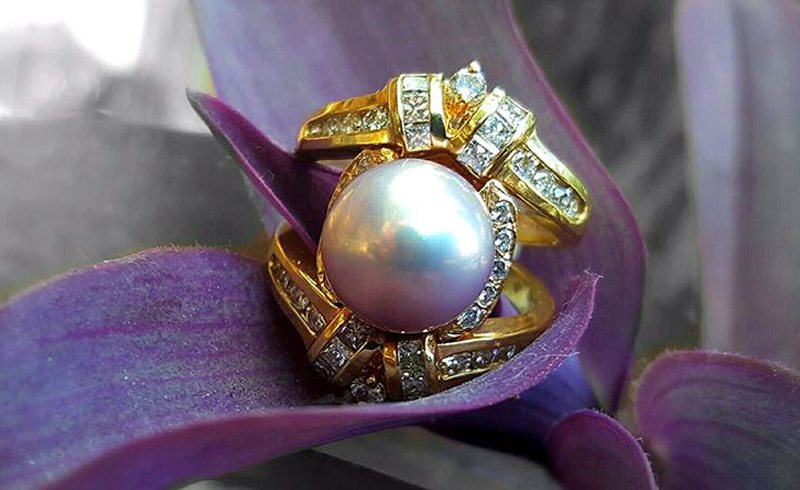 Legend Jewelers
Back to those Concho Pearls we mentioned earlier—you'll definitely want to get your hands on a gorgeous pearl piece at Legend Jewelers to commemorate your stay.
Just across the street—the oldest in San Angelo, as a matter of fact—sits Eggemeyer's, an authentic "general store" that's a must-see. Shop everything from homemade fudge to retro throwback candies to souvenirs to gourmet cooking supplies. They've recently added a fine jewelry section, where you can find something to complement that new pearl piece you picked up.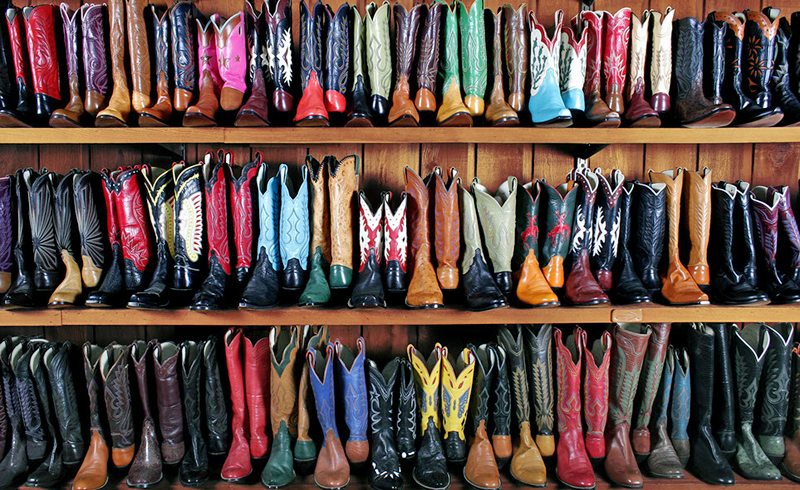 M.L. Leddy's
Looking for a true Texas experience? Travel a few steps next door to the original M.L. Leddy's to find a new pair of boots…or two, if you're willing to shell out the cash for the top quality this store is known for. The Texas icon is the ultimate destination for handmade boots, saddles and leather goods. All boots are made by hand, and you can even watch the experts making a pair through the store window—the same hands that have stitched boots for former presidents and beloved rock stars.
Schumann's Inc. is a family-owned ladies boutique that's been around 50 years, specializing in upscale apparel, accessories, and gifts. With brands like Jon Hart Design, you're all but guaranteed to find something to treat yourself.
Where to Eat
You'll want to start your day well-fueled, so we recommend breakfast at Franco's Café or Roxie's Diner, both local favorites.
The Angry Cactus has the ultimate Sunday brunch, so don't skip town on an empty stomach—trust us. When you spot the oversize cactus sitting on the roof, you'll know you're in the right place. Taste the gourmet mac 'n cheese and you'll REALLY know you're in the right place.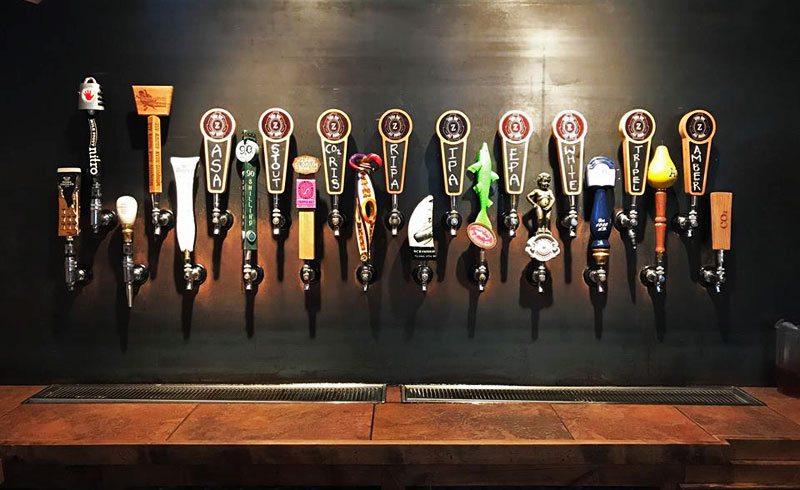 Zero One Ale House
Enjoy dinner and a show at Zero One Ale House. Choose from their BBQ Pork Nachos or The Steuben before the "show"—a tour of the brewery. You'll get an up-close look at how your favorite San Angelo beer is produced and enjoy the rest of your evening tasting the different styles of beer.
San Angelo also has a range of delicious food trucks. From Rustic, with field-to-table cuisine, or Lonestar Cheeseburger Company, with the best burgers around, you can't go wrong.
Near the Concho River across from downtown sits Peasant Village Restaurant. The menu is inspired by Chef Pops Helfer's great grandparents' cookbook from the 1780's. Featured on the Best of Texas 2017 Best Restaurants List, you know this is true culinary experience.
What to Do

Concho River Walk
When the weather is right, take a stroll along the Concho River Walk. This four-mile nature trail takes you by downtown and through the museum district. Admire the beautiful gardens, outdoor art and of course, the Concho River.
If the art scene is up your alley, make sure to visit the San Angelo Museum of Fine Arts, just a short distance from the heart of downtown. Since 1985, the museum has featured over 350 exhibits, with over 150 of them featuring Texas artists.
You can't really say you've seen San Angelo without witnessing its legendary San Angelo Stock Show & Rodeo. Grab your favorite boots from M.L. Leddy's to enjoy true Texas livestock and entertainment every February.