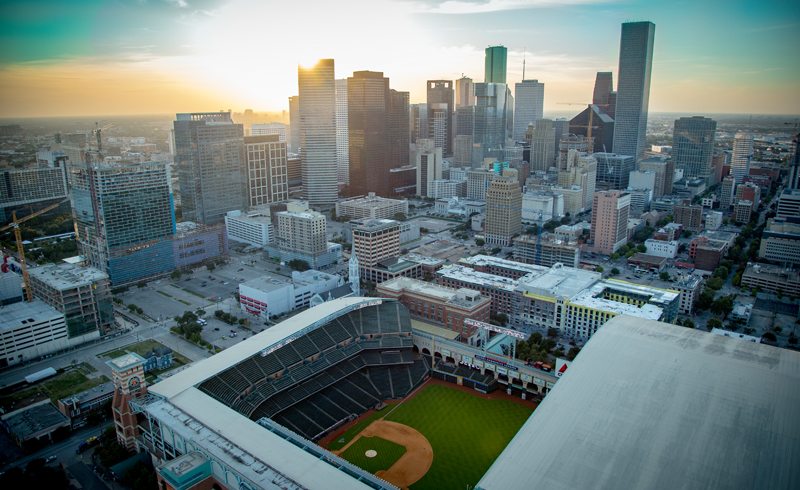 Houston is the best of both worlds, where city chic meets coastal cool. Just an hour from the beaches of Galveston, Houston makes the perfect weekend destination anytime of the year. The city might be most famous for the line, "Houston, we have a problem," so the Houston Space Center is one of our favorite places (besides The Galleria, which we will get to later) to check out when we're in town.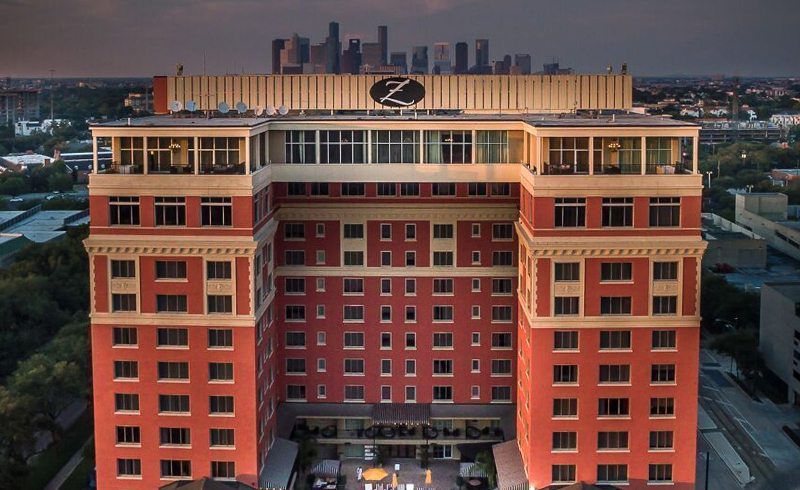 Hotel Zaza
The options are endless as to where to rest your pretty little head. One of our top picks is the JW Marriott Houston Downtown. With the unique Main Kitchen restaurant, a premiere spa, and iPads in every room, you can't go wrong with this hotel. Located next to Rice University is the luxurious Hotel ZaZa. Combining a resort feel with a boutique style is a specialty of Hotel ZaZa and only part of what makes this hotel so unique. Just one mile from the Galleria, the Omni Houston hotel is an excellent choice thanks to its location, but the resort style amenities really put it over the top.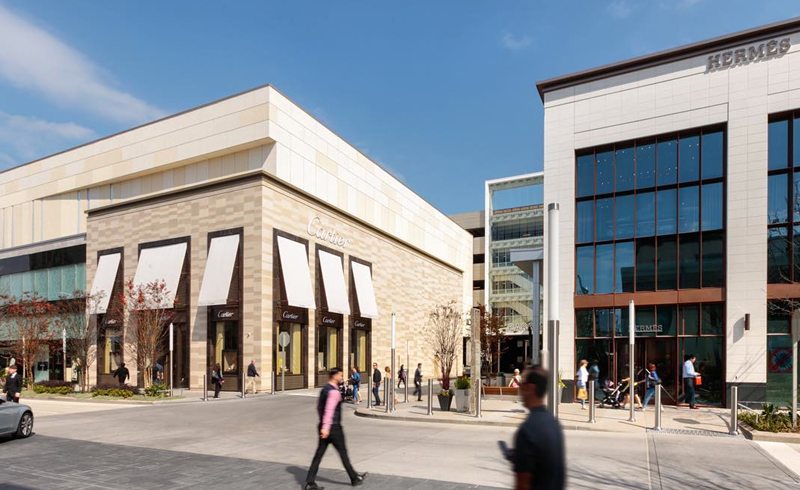 River Oaks District
We hope you packed some comfy walking shoes because day one is going to be full of great shopping. To start your weekend, head to River Oaks District to find premiere shopping. What do we mean by premiere? We are talking Cartier, a second location of Dallas' famed Forty Five Ten, Harry Winston, Tom Ford, and Vince. You could really spend all day here, and we wouldn't blame you if you did.
BAANOU is another one of our favorites, and you won't even have to leave River Oaks District to check it out. The hand-picked styles you'll find here are a mix of world class trends that are actually affordable. What more could a girl want?

Abejas Boutique
Leaving River Oaks District and heading toward Rice University, you'll find Abejas Boutique. This unique shop has been blessing our lives with jewelry and clothing we can't live without since 1996. Specializing in luxe basics like super soft tees, open cardigans, jeans, and high-quality leather belts too. A purchase from this boutique will give you something to brag about.
Did you ever want to be on Project Runway? Chloe Dao did, and she won. So, to wrap up day one, head down the street to Chloe Dao. Taking simple pieces and making them extraordinary is the name of the game here. With something to flatter every body style, we know you won't leave here empty-handed.
Since you're so close to the coast, this is the perfect opportunity to get some homestyle, southern creole cookin'. Brennan's Houston has just that. Texas creole oyster stew, Texas redfish koo-be-yawn, and creole andouille mac & cheese are just a few of the delicious choices here.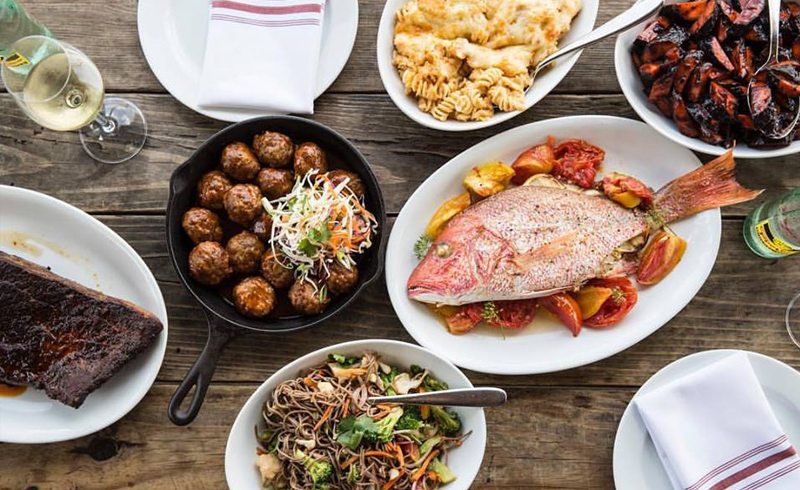 Underbelly
Another great dinner option is Underbelly. This restaurant specializes in pork and family-style entrees. This unique restaurant recommends that you let your waiter pick your menu, and you just sit back, relax, and enjoy your evening with family and friends.
The Galleria is the perfect way to kick off day two! As if you needed convincing, The Galleria is home to 400 of the finest stores and restaurants—and even two pools. Neiman Marcus, Saks Fifth Avenue, Nordstrom, Yves Saint Laurent, Fendi, and Gucci are just some of what you'll find here. If you happen to need a little pick-me-up, check out some of the dining options ranging from Del Frisco's Double Eagle Steakhouse to Rainforest Café.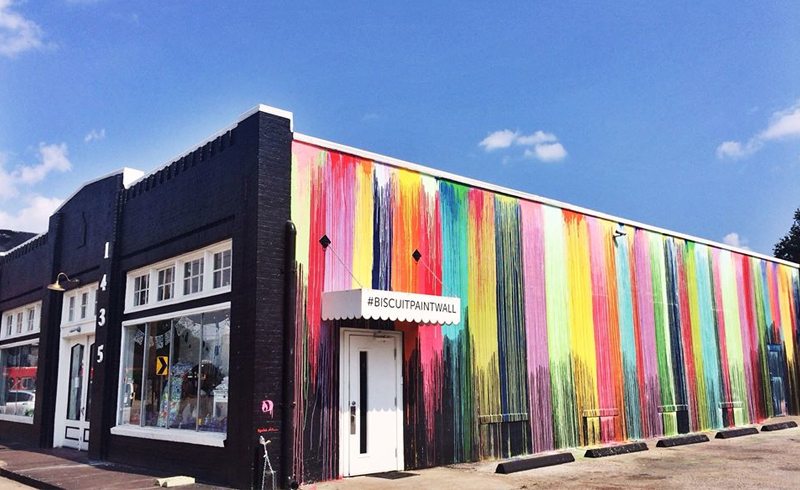 Biscuit Home
If you're able to pull yourself away from The Galleria, head toward Biscuit Home down the street to find the perfect sophisticated piece to finish off your bedroom or nursery. Beautiful bedding and embroidery are part of what makes Biscuit Home an irresistible stop. Plan ahead and try to catch a workshop while you're in town!
With luxury on the brain, Tootsies is next on our list. This high-end, designer shop is the perfect place to pick up your next date-night or special occasion look. Names like Givenchy, Jimmy Choo, and Valentino grace the walls and we know you—and your S.O.—will be impressed.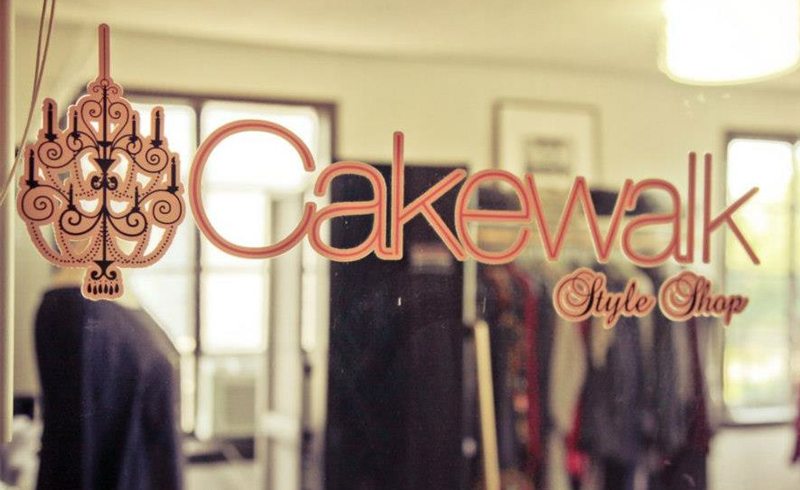 Cake Walk Shop
Cakewalk Style Shop, started by friends Gina and Jennifer, is the perfect place to pick up a new outfit or even a gift, for your BFF's party next weekend. The fun décor around the store helps add to the chic styles lining the racks. We love this store because we always leave happy and with a big bag full of the hottest fashions.
If you're feeling up for one more store, Manready Mercantile, is a one-stop shop for quality made goods. We love this store for their creative use of textiles, and cool finds we run into here. We definitely think it is worth your time to head over and check it out—and we would never steer you wrong.
We know you've got to be starving after a long, fun day of shopping. We don't think it gets anymore Houston than Table 57 located inside the Tanglewood Court H-E-B. With award-winning chef Randy Evans in the kitchen, you can always expect great food and true Texas dishes. We love the BBQ and artisan sandwiches most!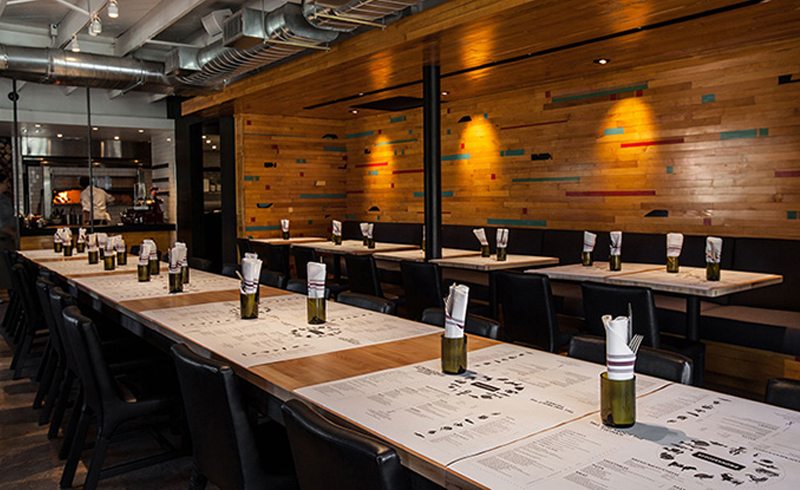 Pass and Provisions
Pass and Provisions is perfect for dinner and drinks. The menu gives you the option to choose an omnivore or vegetarian menu that can be either five or eight courses long. Be sure to plan ahead and make a reservation!
If you have any extra time while in Houston, be sure to check out the Contemporary Arts Museum of Houston, catch a Houston Astros game, a Houston Rockets game, or a Houston Texans game.