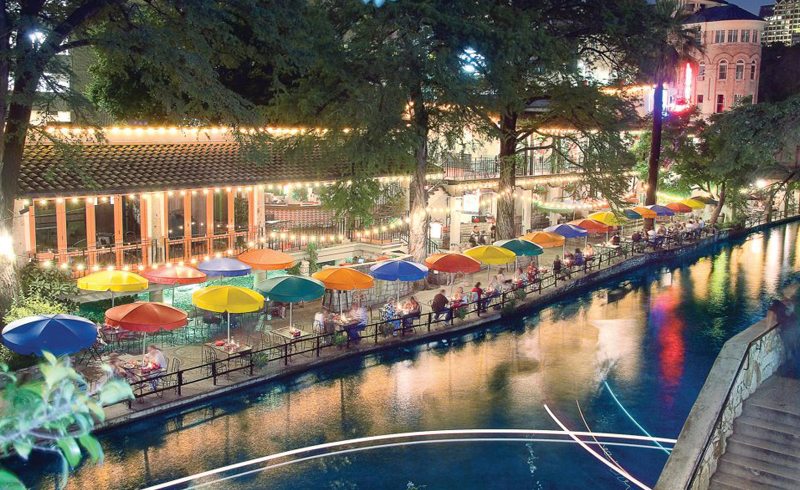 River Walk
Take a weekend to soak up some sun and explore the rich culture of San Antonio. Between the River Walk, the Alamo, and all the small markets you'll stumble upon within the city, you're sure to have plenty to do and see during your weekend.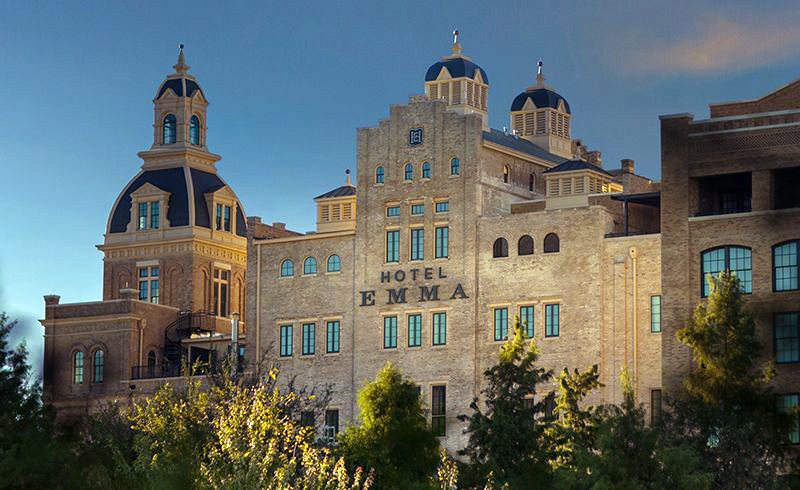 Hotel Emma
Deciding on a place to call home can be tricky in a city with so many great options, which is why we have done the hard work for you. Hotel Emma, once a 19th century brew house, offers rooms with two-story terraces, original artwork, and vaulted ceilings that highlight the exciting culture of San Antonio. Of course you can't go wrong with the Omni La Mansion del Rio. In addition to its prime location nestled along the River Walk, the attached restaurant, Las Canarias, is rumored to have the best hand-made margaritas on the River Walk. Hotel Havana, located right on the River Walk, is great for those looking for a more intimate setting. This 27-room hotel will have you feeling like a local in no time.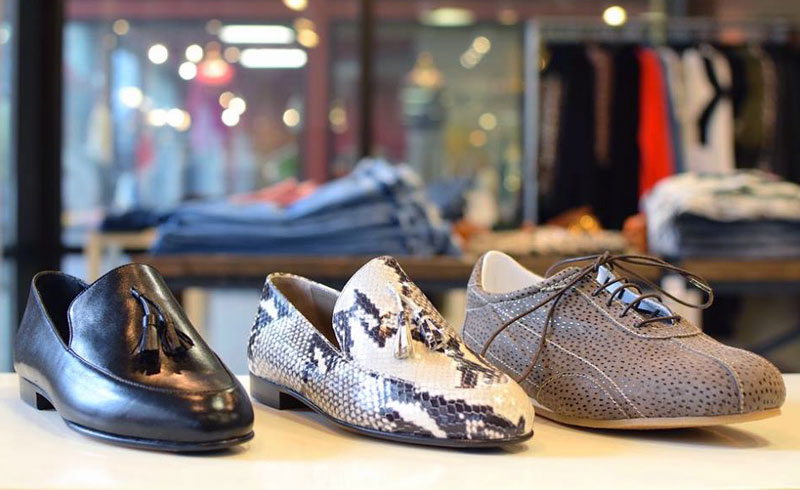 LeeLee Shoes
To kick off the weekend, head to Pearl St. for some of the best shopping San Antonio has to offer. LeeLee Shoes is the perfect place to start because who doesn't love getting new shoes? This store lives by the motto "Only the good stuff makes it in here" and we couldn't agree more. In addition to all the lust-worthy shoes, they also boast a nice collection of womenswear and accessories.
Next door is another one of our favorites, Melissa Guerra: Latin Kitchen Market. This shop embraces the traditional open-air mercados of Latin America and the culture that goes with it. Expect to find all kinds of kitchen tools, cookware, and ingredients, each with a unique story behind it.
Continuing on Pearl St., Dos Carolinas is a great spot to pick up a gift your man is sure to love. This unique store specializes in guayaberas (a.k.a. Cuban wedding shirts)—a men's shirt that is 100% cotton, usually with some embroidery and contrasting borders. It's hard to find a 100% cotton men's shirt these days that is nicer than your average t-shirt, so you better capitalize on this opportunity while you've got it.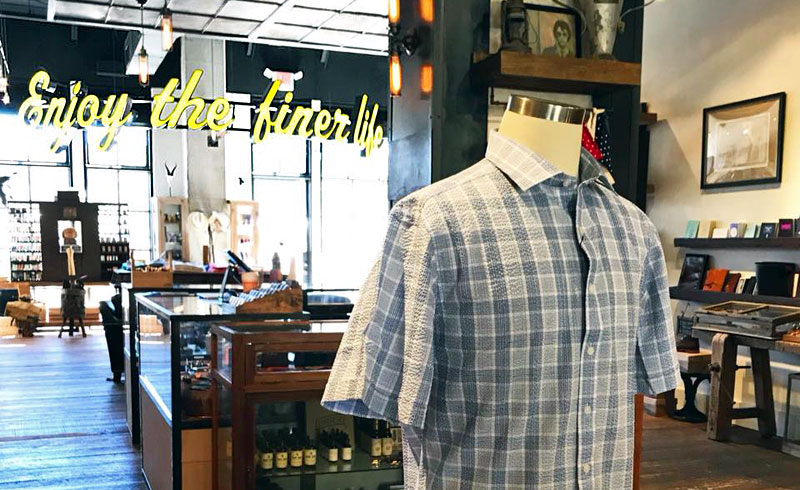 The Sporting District
We would be remiss not to mention The Sporting District when we discuss gifts for your man. With the mantra "merchandise benefitting the rough, rogue, and refined sides of the modern gentleman," there is something for every man here.

The Tiny Finch
Enough about the guys. Head over to The Tiny Finch to wrap up your day and pick up some of the coolest accessories and home décor around. This is the best store to find something for your super picky BFF or your mom who wants to keep up with the trends. With an organic feel and great music playing throughout the store, we know you won't want to leave.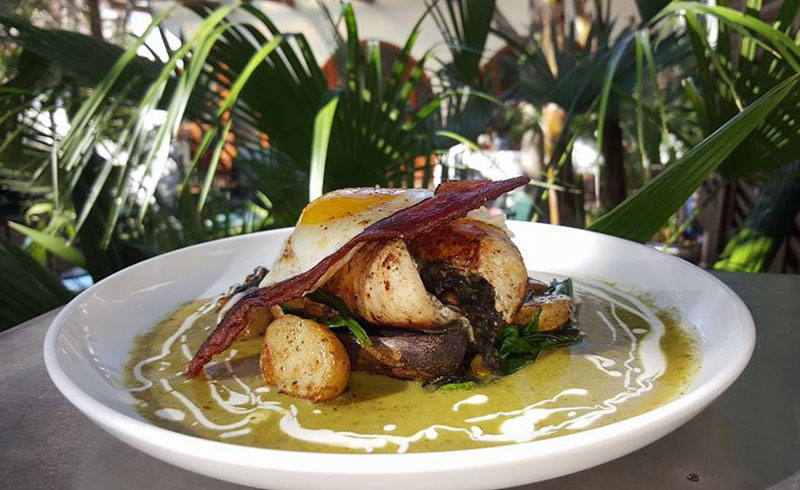 La Fonda on Main
Don't go hungry in a city known for its great food; La Fonda on Main is the perfect Mexican food restaurant to wrap up your day. With all your favorite Tex-Mex specialties and some authentic Mexican dishes, everyone is sure to find something they love at La Fonda.
If you're looking for something other than Mexican food, then Bliss is the spot for you. This American restaurant has an ever-changing menu to utilize and emphasize on the season and creativity of the chefs. The intimate dining area only has 52 seats, so a reservation is recommended.
To kick off day two, head toward Broadway St. for some more great ways to treat yourself. Penny Lane is San Antonio's hidden gem. This trend-focused boutique is popular among the locals and we know you'll love it too. With all the best pieces to transition your casual weekend outfit to your jaw-dropping GNO outfit, you won't leave here empty-handed.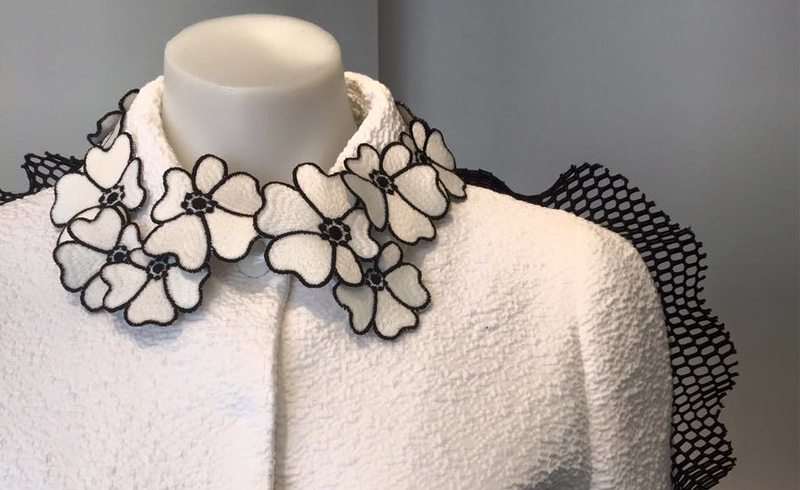 Sloan/Hall
Just down the street is another favorite, sloan/hall. With everything from home décor to books to jewelry and even apothecary, this is your one-stop shop for everything you could possibly need. Specializing in top designers in every area of the store, you can rest assured that this really is the best of the best.
Leaving Broadway and the Alamo Heights district, head to Aquarius for everything chic. Whether you're still looking for the right pair of shoes to complement your new dress, or a show-stopping top to wear to an upcoming concert, Aquarius has you covered.
We've saved one of the best for last, Meadow. Walking into this store is like walking into your dream closet, complete with 16 ft. ceilings and floor-to-ceiling windows. The extraordinary clothes you'll find here are the perfect combination of contemporary and chic and everything you ever wanted.

Biga on the Banks
Is there any better way to end a trip to San Antonio than by sipping cocktails on the patio of the River Walk? We didn't think so either. Biga on the Banks is the place to do just that. With a changing and innovative menu to match the great beer and wine lists, we know this is the best way to spend any evening.
If you find some spare time while in San Antonio, take a tour of the Alamo and other historic missions, spend an afternoon at Fiesta Texas, or take the kiddos to Sea World and catch a show.