Spanning 88 miles across Dallas-Fort Worth, the Trinity River is a central location for fun throughout the year. Over the past few years, the Trinity River Vision Association has dedicated its efforts to improving not only the river itself, but also the entertainment experience of the Trinity. While the Trinity River is known for its endless walking/running trails, high-quality restaurants, and water sports, like kayaking or paddle boarding, there are plenty of other activities available along this Fort Worth waterfront.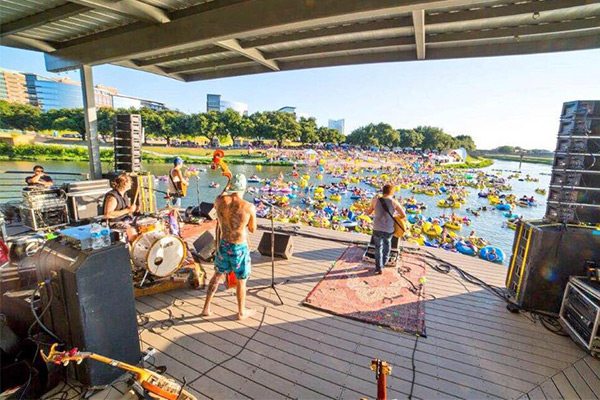 Rockin' the River Tubing & Music Series
It's no secret that Texas summers are hot. Luckily, the Trinity River provides an opportunity to cool off at the Rockin' the River Tubing and Music Series at Panther Island every summer. There's no better feeling than jumping into some cool water or sitting on a soft blanket under a shaded tree. To accompany your relaxation, enjoy live music from Panther Island's waterfront stage. This FREE weekly tubing and uniquely-Fort Worth concert series is a great way to wind down the week and get in the spirit of summer.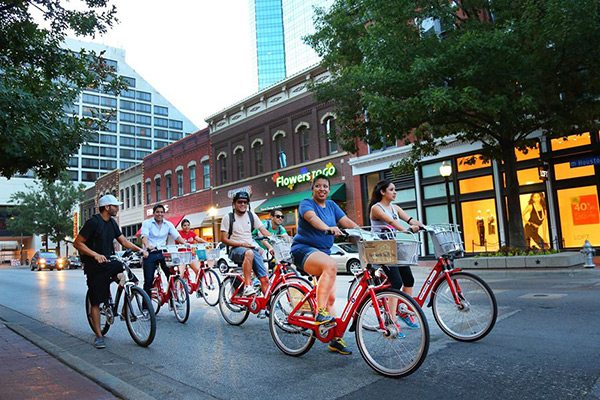 Fort Worth, like many large cities across the country, has introduced a user-friendly, increasingly popular bike sharing program. While located across the city, the Trinity River is home to several bike sharing stations, making it easy to explore the city alongside the river. The system takes cash or credit card and charges by time in between docks, which makes it easy to exchange bikes as you please. Don't waste any time and get the pedal to the metal– Trinity River style!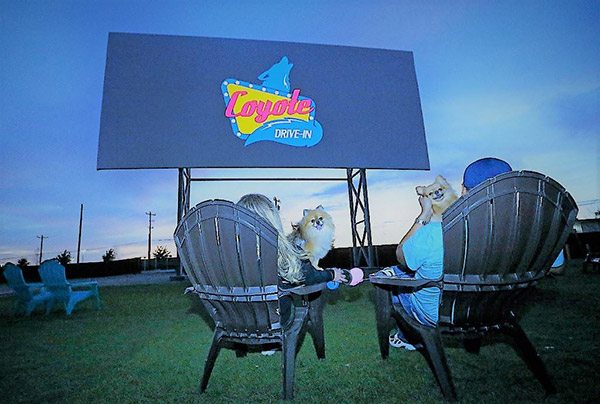 Located around the corner from Panther Island, Coyote Drive-In offers a modern way to view a drive-in movie, while simultaneously bringing back the nostalgia of the classic Grease scene where Sandy leaves Danny. Four large screens show both current and classic movies, while viewers are able to relax in the comfort of their own cars, however, there is also an area for those without cars or with larger parties. Complete with fans and misters, Coyote Drive-In provides the perfect environment for a romantic date or a night out with friends. Nothing is better than a movie with the Fort Worth skyline in the background.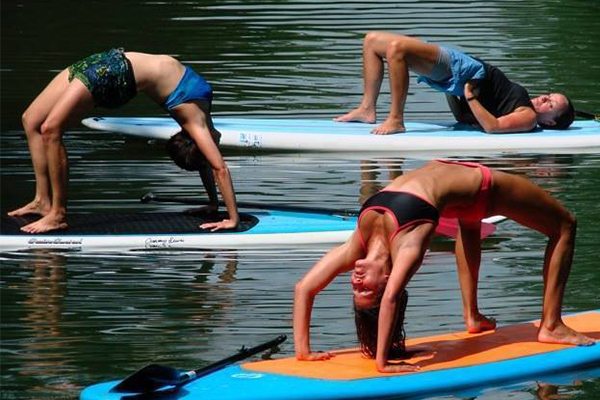 Deep breath…relax…focus on yourself. Located next to Clearfork Food Truck Park, The Yoga Project Fort Worth touches the running/bike trail on the Trinity River. The indoor studio, lined with windows, faces the Trinity, providing a relaxing, scenic view for all yogis. The studio also boasts two showers, a large, welcoming lobby area, and equipment that is available to rent. On Saturdays, the studio takes classes outside, often times free and open to the public, and sets up right alongside the Trinity. Whether you are a veteran "Yogi" or a first-timer, The Yoga Project Fort Worth offers an amazing space to rejuvenate your body from a stressful work week, find your zen, and get fit.