Fall in Texas means football season! Tailgating, stadium food, and singing the fight song are some of our favorite college memories. Whether it's 100 degrees outside or below freezing, make sure you're wearing the perfect outfit for all the cute photo ops with your girls.
The Laid-Back Classic  
This is the perfect outfit for the first couple of games of the year when it's too hot to dress up and you haven't unpacked all of your clothes yet after moving back to school (oops). Just pair your favorite school t-shirt (like this cute shirt from Ashley Hibbs on Etsy) with your go-to high-waisted shorts, and a pair of chucks. It doesn't get more classic than this.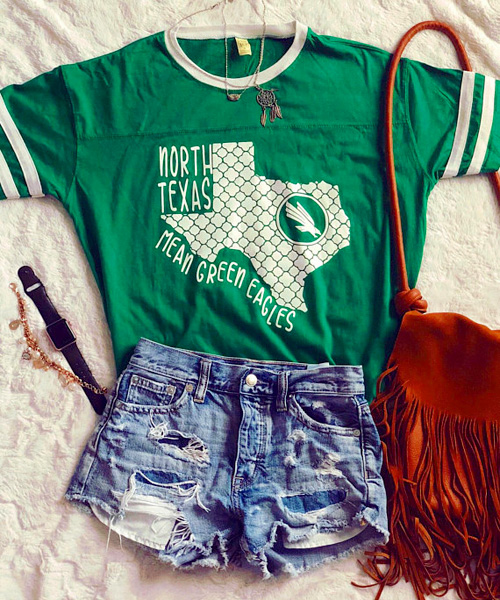 University of North Texas T-Shirt – Etsy – $25
The Sort-of Fan
Maybe football isn't really your thing or maybe your school's colors just don't work for you, but whatever the reason, you don't need a wardrobe full of spirit gear to be game-day ready. Pair a simple, neutral-colored swing dress (we love this t-shirt dress from Norsdstrom – it even has pockets!) with a statement necklace in your school color. Easy.
Ruffle Sleeve T-Shirt Dress – Nordstroms – $39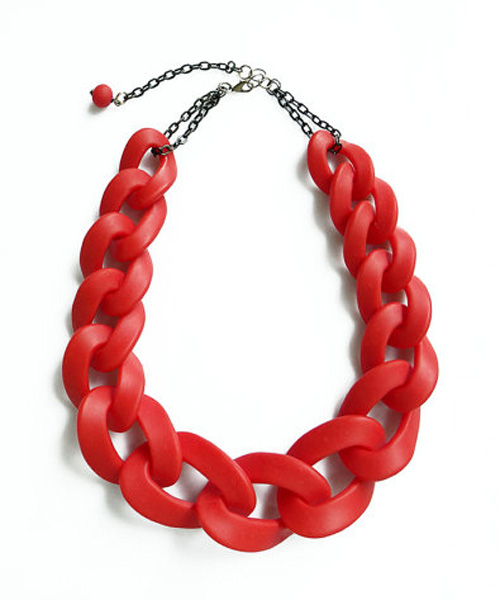 Red Chunky Chain Necklace – Etsy – $39+
The Freakishly Cold Game Day
There is always at least one game where the temps get abnormally cold for Texas, but that doesn't mean you have to sacrifice style for warmth. Layers are the key to making it through the fourth quarter. Pair jeans or leggings with a long-sleeve shirt, a college spirit sweatshirt, a cute vest, riding boots, and a beanie in your school colors.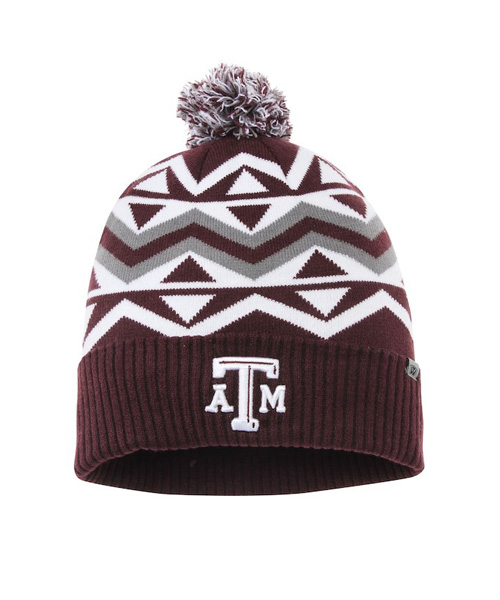 Texas A&M Knit Hat – SEC Store – $26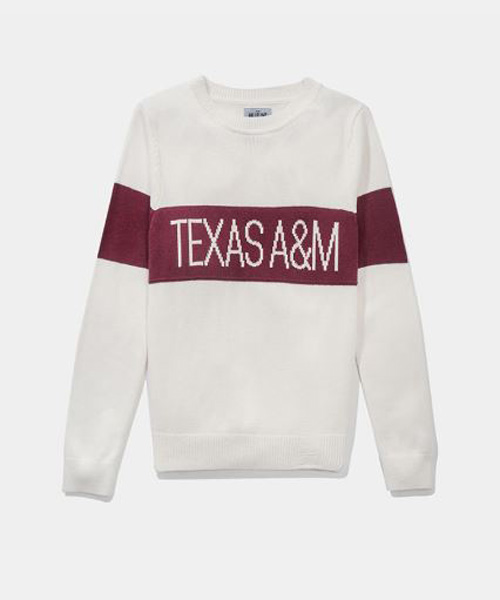 Retro Stripe Sweater – Hillflint – $90

The Chic Cheerleader
If your aesthetic is more boutique and less ballgame, this outfit is for you. Any outfit can be a game day outfit as long as you throw in a generous helping of your school's colors. Our favorite? Wear a skirt with a cute blouse and a pair of chunky heels, and you'll be channeling Instagram model vibes in all your game day pics.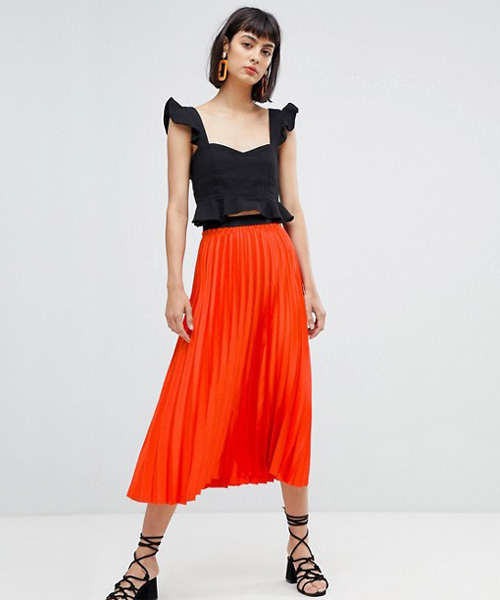 Pleat Midi Skirt – ASOS – $84