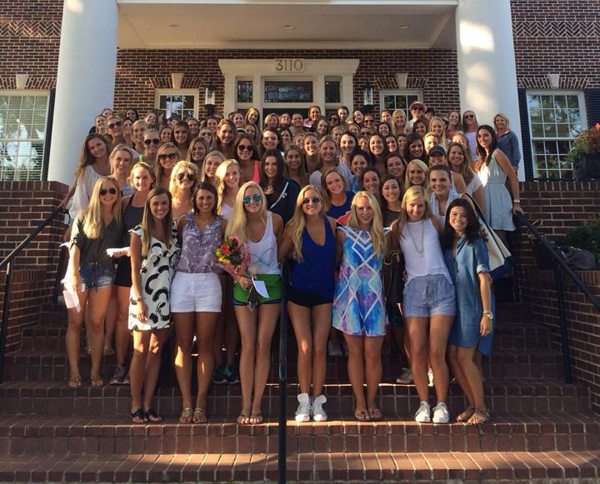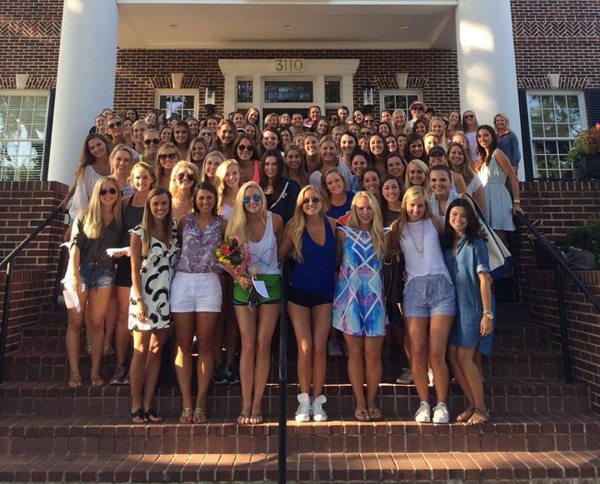 As Texas summer begins and the temperatures heat up, fall sorority recruitment season lingers closely on the horizon and we've got the top tips to crush rush. Sorority recruitment can be one of the most thrilling, yet overwhelming experiences for college women. Spanning across five days at most Texas Universities, participating Potential New Members (PNMs) will visit the sorority chapters in a series of sisterhood events designed to showcase what each house has to offer.
Though recruitment will differ slightly from university to university, there are a handful of suggestions and tips that are beneficial to anyone considering participating in Texas fall sorority recruitment!
1. Network! It's always a good idea to talk to alums and friends that have gone through the recruitment process before. Reaching out to any girls you know in a sorority at the school you are attending can be a great source of information about their house and experience so far!
2. Conduct your research. A little social media-stalking is totally okay to gain some insight on the interests and campus involvement of a potential house. This will also provide you with some points of conversation during the parties if you are struggling to find common ground.
3. Mind the heat! During recruitment, you may spend ample time outside in between parties or houses; plan accordingly and bring a small bag equipped with extra makeup, water, oil blot sheets or anything else necessary to keep yourself feeling cool and collected during parties.
4. Consider comfort. Over five days, you will do more walking than you may expect, especially during the open house rounds that require you to visit a large number of chapters in one day. Capitalize on days that flat shoes are encouraged and wear a cute but sensible sneaker, espadrille or sandal.
5. Let accessories show your flair! Things can start to feel a little uniform when all of the PNMs are required to wear the same Panhellenic t-shirt, but the perfect accessory adds the right amount of personality to your outfit. Wearing a memorable pair of earrings, embroidered sneakers or signature necklace will help you to stand out and make a memorable impression.
6. Your smile and good attitude is your best accessory. Try not to complain about the process—it's grueling and tiring for everyone. Keeping an upbeat, appreciative attitude during rush week is crucial and makes for a better experience for PNMs and chapters alike!
7. Enjoy the process! You will meet SO many new people. Be open to what all of the chapters have to offer as they are all excited to have you going through recruitment. You are bound to learn a lot about yourself and make a ton of friends along the way!