If you're going through fall sorority recruitment, we bet you're probably scratching your head right now, trying to decipher your university's attire guidelines to figure out exactly what you should wear each day of the process. We know the guidelines can be vague, and sometimes even look as if they're in another language altogether.
Well, lucky for you, we're fluent in Texas sorority recruitment and we're here to translate.
We know you want to look your best and wear "the right thing" each day so that you're comfortable, confident and able to make the best possible impression on the various sorority chapters.
Scroll on to see exactly what these so-called "guidelines" actually mean!
Open House
Guidelines: Panhellenic shirt (will be provided to you), shorts and a comfortable sandal or sneaker
What it actually means: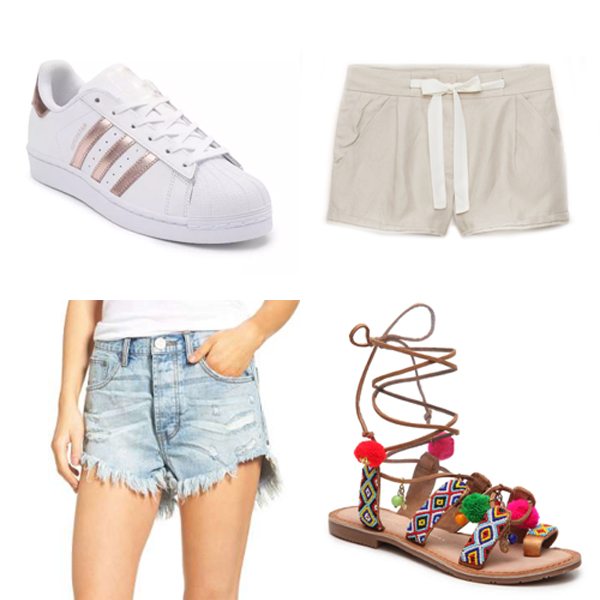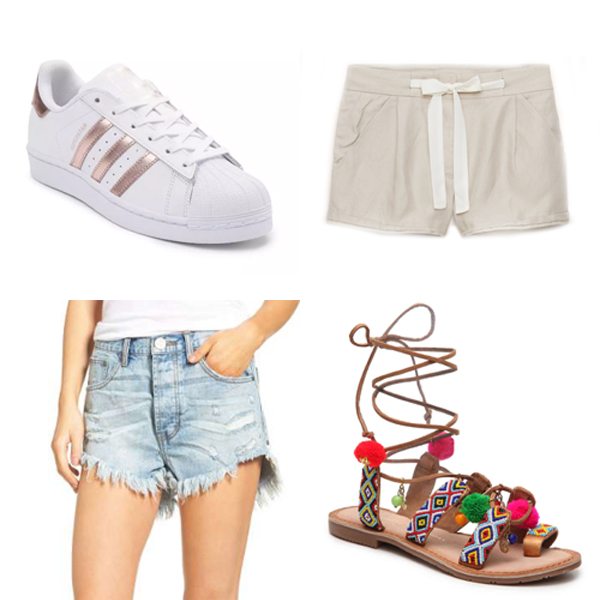 Listen, we're going to level with you here. Fall recruitment usually goes down in August. In Texas. It's going to be HOT. So when the guidelines say that you can wear shorts and comfortable shoes, DO IT. Don't try to be a hero and be the girl in a skirt and heels. 1. You'll look ridiculous when everyone else is wearing shorts and sneaks and 2. You'll be incredibly uncomfortable. There's a LOT of walking and standing during this phase, so just take our word for it, we beg of you.
Sneakers: Adidas "Superstar" in White & Rose Gold, available at Journeys
Sandals:  Chinese Laundry "Posh," available at DSW Shoes
Denim Shorts: One Teaspoon "Brando" raw-edge shorts, available at Nordstrom
Linen Shorts: Wilfred "Allegra" short, available at Aritzia
Philanthropy
Guidelines: Comfortable daytime dress or sundress and a flat sandal
What it actually means: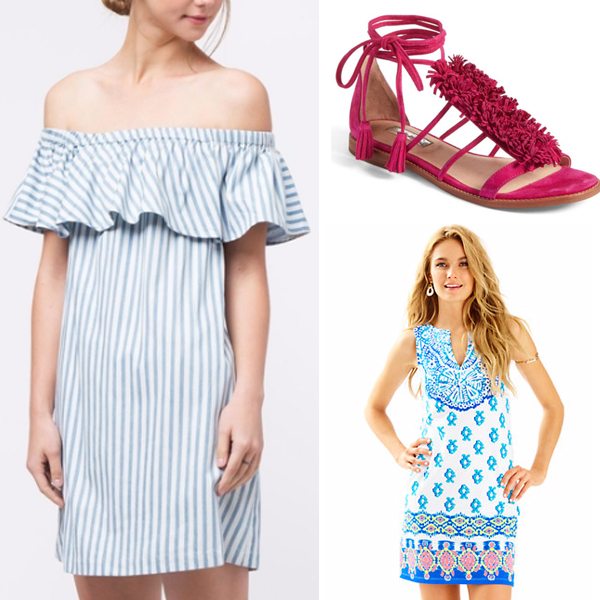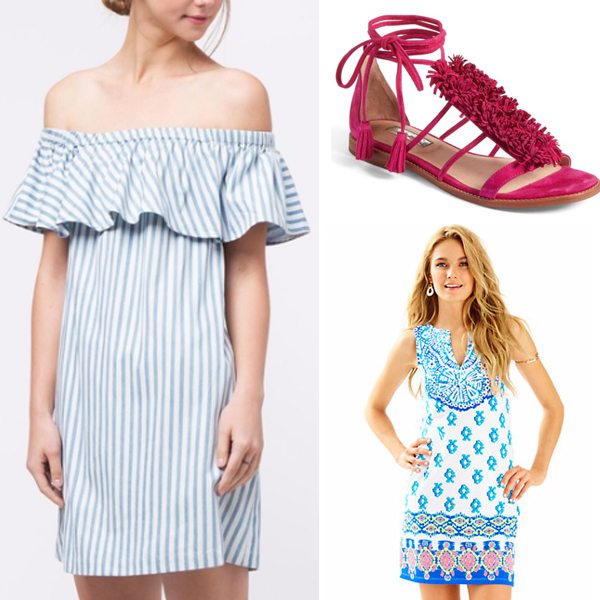 Think of this day as a step up from yesterday in the "dressy" department. Your feet will probably still hurt from the open house round, so again, don't try to be a hero in heels. WEAR FLATS! Also, be mindful of the length of your dress—you'll do some sitting on this day, and you don't want to wear something that will ride up to an inappropriate length when you're seated.
Sun Dress: Off-the-Shoulder Dres  available at Chrome in Lubbock, TX
Printed Dress: "Happer Shift Dress" at Lily Pulitzer
Sandals: Halogen "Eliza," available at Nordstrom
Sisterhood
Guidelines: Tea-, luncheon- or church-appropriate dress or skirt with a sandal or low heel
What it actually means: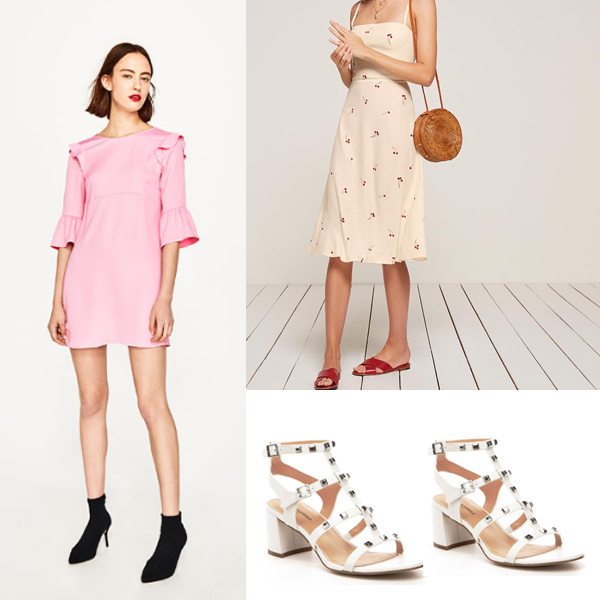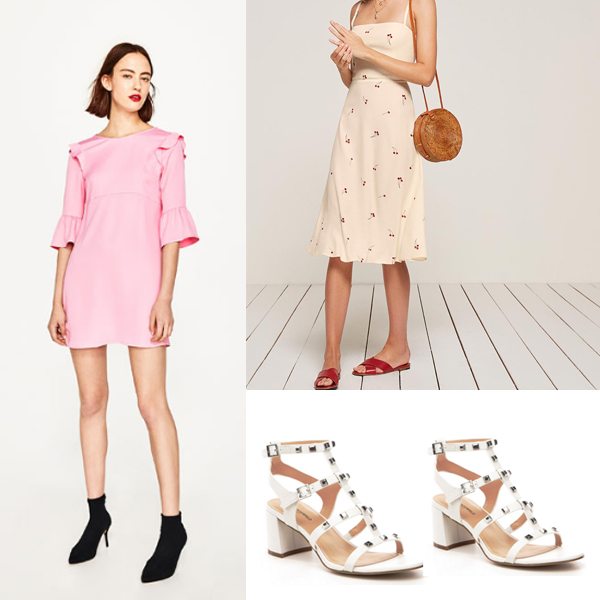 Are you starting to see a pattern? This day is another step up in the "dressy" department. On this day, you can finally break out those heels you've been dying to wear. Your dress or skirt/top combo should still be daytime-appropriate, but dressier than what you wore during the philanthropy round, so think silky fabrics and special details, but NO SPARKLE…yet. And again, be mindful of your dress or skirt's length as you'll probably do some sitting on this day.
Pink Ruffled Dress: "Frilled Dress" at Zara
White Dress: "Afternoon" dress, available at Reformation
Studded Sandal: KARL LAGERFELD Paris "Honore," available at Dillard's
Preference
Guidelines: Cocktail attire—sometimes black is preferred—as well as heels
What it actually means: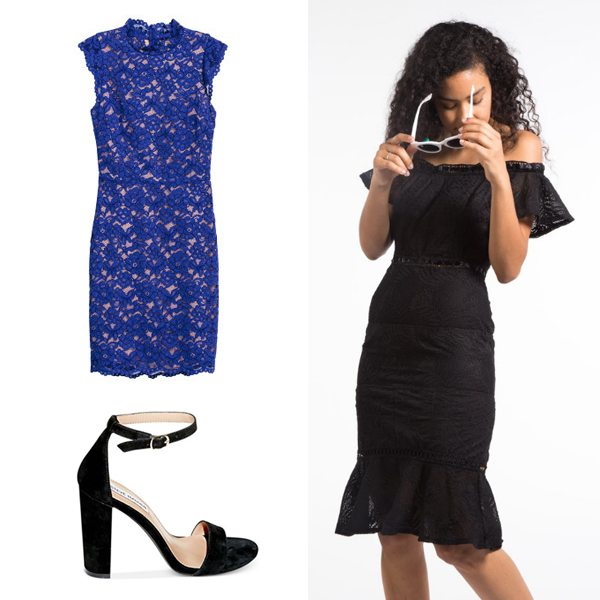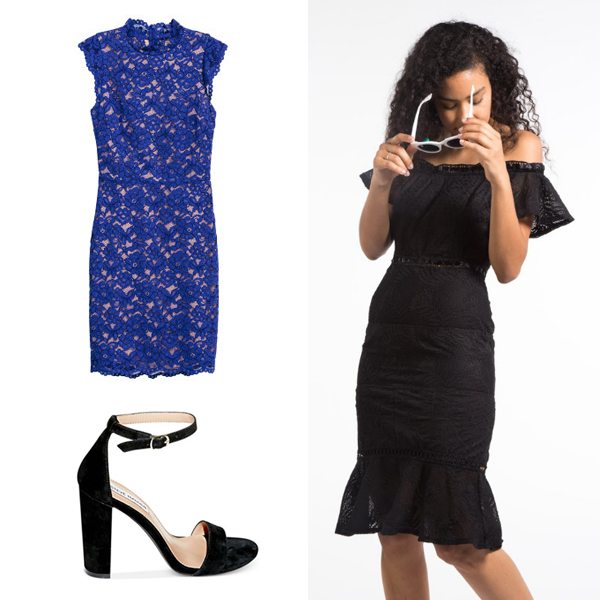 This is it. You've made it to the Preference round, which (blessedly) happens in the evening (so no scorching sun). And evening means cocktail attire. It's time to break out the dressy nighttime dresses. While lace, ruffles, and a sensible amount of sparkle are appropriate, don't overdo it! This isn't prom! Wear a knee- or cocktail-length dress—nothing that would be considered black-tie or formal.
Black Off-the-Shoulder Dress: "High Heels, Black Dress" at Beehive
Heels: Steve Madden "Carrson," available at Macy's
High-Neck Dress: Blue Lace Dress at H&M
Bid Day
Guidelines: Casual bottoms, fun jewelry and comfortable shoes
What it actually means: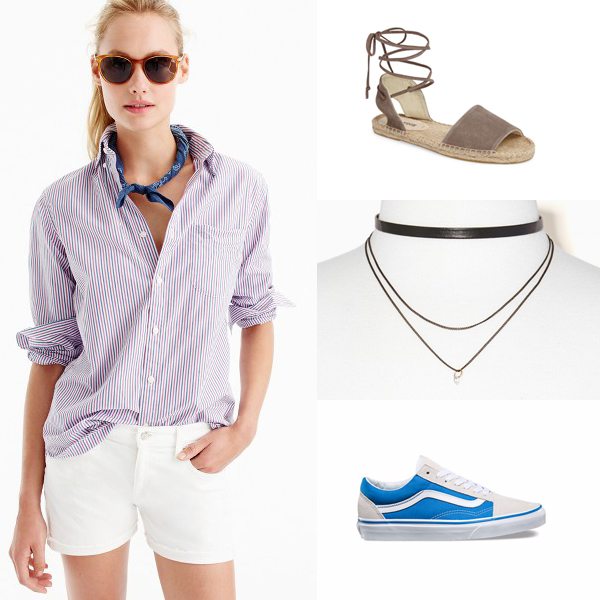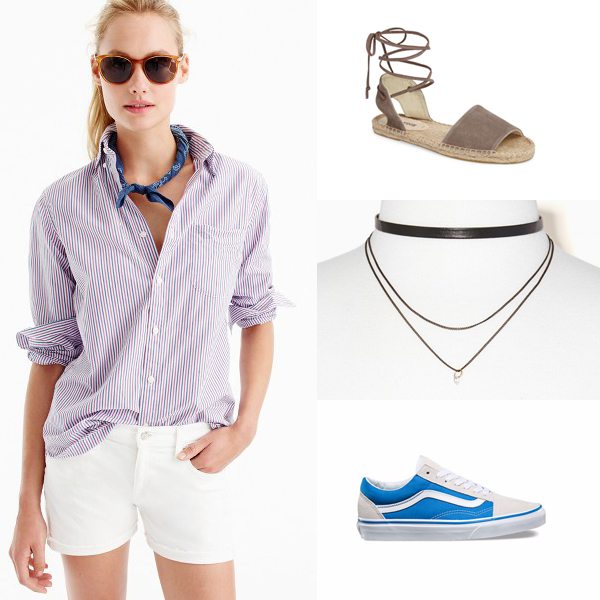 You did it! You've been invited to join a sorority! The dress code for this day is similar to that of the Open House round. You'll likely be given a new t-shirt to wear once you get to your house, so choose a relatively neutral bottom that's comfortable. Again, you'll want to wear comfy shoes because it's still going to be a long day, and throw on some cute jewelry to complete the look.
Espadrille Sandal: Soludos "Lace Up Sandals," available at Nordstrom
Sneakers: Vans "Old Skool," available at Vans
Shorts:  Denim Shorts in White, available at J.Crew
Necklace: Layered Charm Choker, available at Charming Charlie
If you prefer to shop locally, we recommend hitting these stores near campus:
Lubbock – Texas Tech
Fort Worth – TCU
College Station – Texas A&M
Denton – UNT
Austin – UT Austin